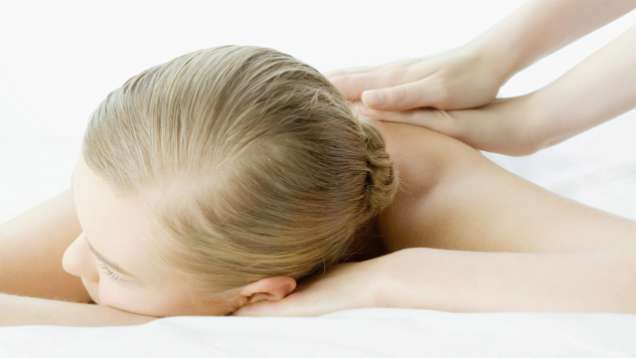 Our range of body treatments has been designed to restore and improve the condition of your skin, as well as detoxify and hydrate your entire body.
Nourishing Seaweed Wrap
This deeply relaxing and rejuvenating treatment includes a gentle essential oil scrub and a warming, mineral-rich, full-body algae wrap and mask to eliminate toxins and recharge the body.

80 Minutes - 155 USD
80 Minutes
USD 155
Call 1 (415) 633-3000
Detoxifying Mud Wrap
A deep-cleansing body polish prepares the skin for a warm Dead Sea–mud wrap and mask infused with healing and detoxifying essences. This treatment stimulates the lymphatic system to release toxins and create vibrant, healthy skin.

80 Minutes - 155 USD
80 Minutes
USD 155
Call 1 (415) 633-3000
Cellulite-Fighter Wrap
Designed to eliminate water retention and the build-up of cellular toxins, this wrap gives you a smoother, leaner body profile. Micronised algae and marine and botanical extracts are combined to minimise fatty deposits and improve the skin's elasticity and suppleness. Ideal after pregnancy or weight-loss to tighten and tone localised areas.

80 Minutes - 155 USD
80 Minutes
USD 155
Call 1 (415) 633-3000
Purifying Back Treatment
This deep-cleansing treatment for that hard-to-reach skin on the back is a great way to tame dry, irritated, blemish-prone areas. It includes a deep-
cleaning treatment, a relaxing skin-softening steam and a rebalancing mask.

50 Minutes - 110 USD
50 Minutes
USD 110
Call 1 (415) 633-3000
Microdermabrasion Body Treatments
These safe, highly effective skin-resurfacing treatments use a fine stream of micro-crystals to quickly and painlessly exfoliate and polish the skin. They lighten hyperpigmentation and age spots, reduce fine lines and wrinkles, minimise most stretch marks, and reduce the effects of sun damage and acne scarring, leaving skin smoother and more youthful. And there's no downtime.
Back: 45 minutes – 175 USD
Bikini: 45 minutes – 125 USD
Chest: 45 minutes – 125 USD