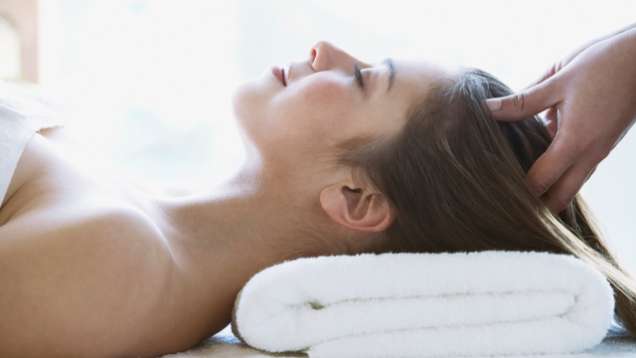 Total Relaxation Package
Focus on total relaxation as you spend the day being pampered from head to toe with our holistic treatments. The day begins with a full-body exfoliation and massage. After a relaxing foot treatment, you will be wrapped in a healing body wrap while the tension zones on your forehead are massaged. Complete the day with a signature facial, leaving you completely refreshed and relaxed.
Full-body scrub
Healing body wrap
Advanced body therapy massage
Lunch
Signature facial

4¾ Hours - 550 USD
4¾

Hours

USD 550

Call 1 (415) 633-3000
De-stress Massage and Body Cocoon
This indulgent treatment focuses on relaxing and soothing your mind and body. After a full-body exfoliation smoothes you, you're enveloped in a hydrating cocoon for relaxing foot reflexology. This de-stressing treatment ends with a full-body massage.

110 Minutes - 300 USD
110 Minutes
USD 300
Call 1 (415) 633-3000
Body Detox
Begin with a foot treatment and a deep-cleansing full-body exfoliation and massage, followed by an application of seaweed algae to stimulate circulation, eliminate toxins and improve energy levels. A forehead and scalp massage soothes and calms the mind.

110 Minutes - 291 USD
110 Minutes
USD 291
Call 1 (415) 633-3000
Zen for Men Package
Specifically geared for masculine balance, your customised retreat includes a deep-tissue massage, tailored to what you need at the moment, and finishes with a men's facial specifically formulated to address the needs of your skin.

2¼ Hours - 294 USD
2¼

Hours

USD 294

Call 1 (415) 633-3000