Unforgettable Events
Aloha Windsurfing Clinic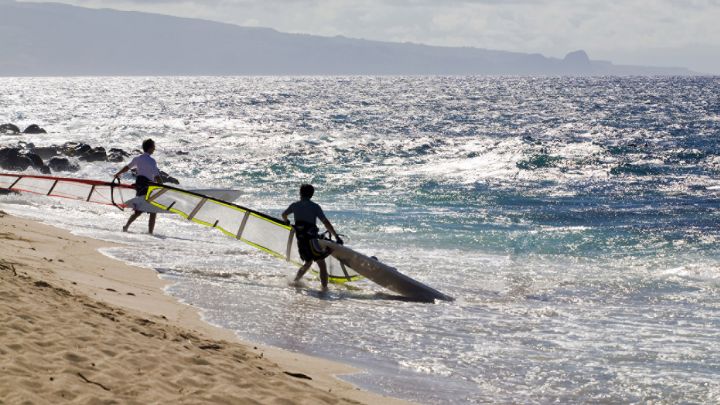 With the pristine coastline of Wailea as your backdrop, this one-of-a-kind Hawaiian windsurfing clinic will incorporate other water sports such as stand-up paddle-boarding, snorkeling, and outrigger canoeing. Plan now for a tropical holiday experience that is sure to be unforgettable.
The camp includes:
Five nights in luxurious accommodations
Four days of windsurfing and water sports with Matt Pritchard and Shawna Cropas
On-site needs including elite gear, food and drink
Daily Four Seasons breakfast
Aloha windsurfing clinic swag bag
Outrigger Canoe Experience
Video review from previous days' instruction
Dive into a six-day ocean sport adventure with champion windsurfers Matt Pritchard and Shawna Cropas at Four Seasons Resort Maui. Accessible for all skill levels, Pritchard and Cropas are renowned for introducing beginners to windsurfing and helping hone the sport for more experienced riders. The only prerequisite is a love for wind, waves, and adventure!
Offered fall 2014.

Bios
Matt Pritchard

Three-time world champion, Matt became a professional windsurfer in 1991 when he moved to Maui to become a full-time athlete. He is widely considered one of the pioneers of the sport and has secured a plethora of titles including: 2005 PWA Super X World Champion, 2004 PWA Super X World Champion, 2002 PWA Freestyle World Champion and 2006 US National Champion.
Shawna Cropas

Shawna Cropas's inspiration to windsurf came when she attended a racing event when she was 23 years old. Within four years of trying the sport, she was sponsored and ranked amongst the top ten females in the world. In 2002, she was named Triple Crown Freewave Champion and in 2003, she became the British Wavesailing Champion.