Lisbon Through Four Seasons Eyes
Unique Experiences
The City of Seven Hills is full of unique experiences. Here we share some of our tried and tested favourites. For more ideas and information, consult the Lisbon Through Four Seasons Eyes City Guide, our first-ever insider's guide to our beloved city, designed by the staff at Four Seasons Hotel Ritz Lisbon with you in mind. Use it to plan your trip in advance, and download the PDF to your iPad to bring along as a sightseeing reference.
100% original. 100% Portuguese.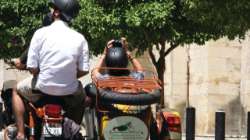 MOTO SIDECAR Photo Workshop
Team up with locally based professional photographer Harold Naaijer on this insider's-eye tour of Lisbon's top photographic hotspots - as experienced from the sidecar of a motorcycle.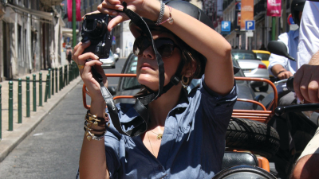 MOTO SIDECAR PHOTO WORKSHOP
Team up with a locally based photographer on this insider's-eye tour of Lisbon's top photographic hotspots – as experienced from the sidecar of a motorcycle. The photographer will follow you around in a separate scooter and offer top tips and tricks on how to frame the perfect shot of Lisbon's most evocative scenes.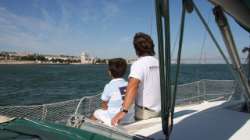 SAILING & SIGHTSEEING
Embark on your own marine odyssey along the north shore of the Tagus River from Praça do Comércio to Belém. Let the experienced crew teach you how to sail, or sit back and soak up the sights, sounds and sunshine of Lisbon's historic shoreline.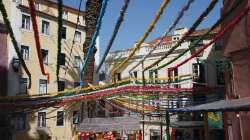 SENSORIAL LISBON
Ready to connect to the sensory landscape of Lisbon in a way you may never previously have considered? During this incredible tour, you'll be blindfolded and led on a fascinating journey through the sounds, smells, tastes, textures and twists of the atmospheric alleyways of Alfama, the city's oldest quarter. Your guide? A blind volunteer from ACAPO (The Portuguese Association for the Visually Impaired).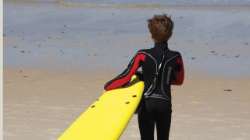 SURFING EXPERIENCES
The Portuguese coast is renowned for its striking cliffs, beautiful beaches and great surf, playing host every year to international competitions and boasting Europe's first World Surfing Reserve at Ericeira. The "Dream Coast" is a haven for surfers and kite-surfers of all ages and abilities, so there's no excuse not to join in the fun!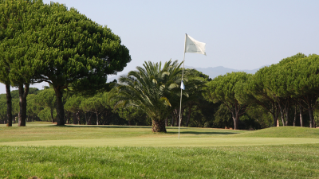 GOLF
Initially introduced by English aficionados engaged in the port wine industry, golf remains one of the key attractions of the Lisbon region. With a choice of 10 superb courses, the region was named "Golf Destination of the Year – Europe" in 2007 and "Established Destination of the Year" in 2003 by the International Association of Golf Tour Operators (IAGTO). Located on top of one of Lisbon's seven hills in easy reach of all surrounding courses, Four Seasons Hotel Ritz Lisbon is the perfect starting point for golfers intent on enjoying this fairway to heaven without compromising on the discovery of a city full of charms.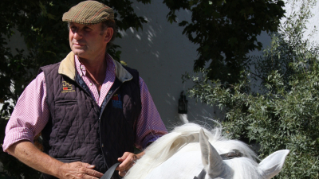 PRIVATE BULLFIGHT
Spend the afternoon as the private guest of one of Portugal's most highly regarded cavaleiros (horseback bullfighters), António Ribeiro Telles, at his Torrinha Estate in southern Ribatejo, the heart of bullfighting country, and experience a private bullfight performed by António himself.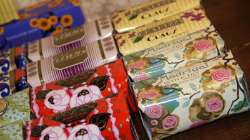 PERSONAL SHOPPING EXPERIENCE
Immerse yourself in the fairytale world of Lisbon fashion. Discover extravagant new designers, the unique experience at Storytailors, and the contemporary creations of Jimmy Shop Camões, where you'll find objects ranging from revisited traditional ceramic Cockerels of Barcelos to computer bags, ceramics, candles and soaps.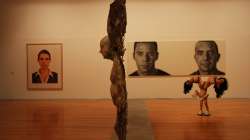 ART LOVERS' PARADISE
For the art and history lover, we suggest you start your cultural promenade here at the Hotel, which features a collection of over 60 artworks. Following that, we can arrange private viewings of the art collections at Fundação Ricardo Espírito Santo Silva, Centro Cultural de Belém and Palácio da Fronteira.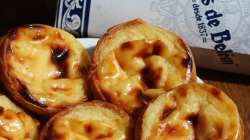 GASTRO NOSTALGIA TOUR
Indulge in a gastronomic journey of discovery into the finer tastes of Lisbon.