Or contact the Spa directly at
+1 (702) 632-5302.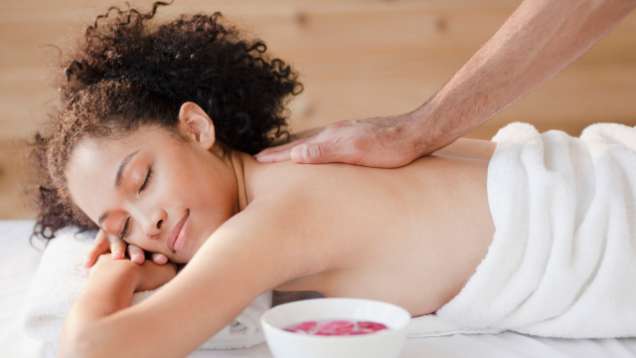 Desert oasis stone
pain relief | detoxification | improved circulation

This ancient healing practice creates a state of deep relaxation by calming the nervous system with warm stones and our signature desert blend massage oil.

Four Seasons custom
tension relief

Allow our therapists to create a custom experience just for you, whether you wish to treat a specific issue or simply relax
Couples'
relaxation | togetherness
Indulge in a serene massage with a companion. Our therapist's expert touch will encourage new heights of relaxation.
The athlete's choice
muscle relief | increased range of motion
This energetic, invigorating massage increases circulation, lymph flow and range of motion while decreasing muscle fatigue, tension and edema.
Raindrop therapy
detoxification | realignment
Combined with a full-body massage, this deeply detoxifying treatment uses essential oils that are dropped along the spine to centre and realign the mind, body and spirit.
Bliss Before Baby
relaxation
This prenatal massage is perfect for relieving the unique ailments encountered during the second and third trimesters of pregnancy, including dry skin, swelling, stretch marks and stress.

Soul to Sole
improved circulation

Pamper tired and aching feet with this refreshing mint and stimulating ginger foot scrub and massage. This service is great on its own or as an addition to any massage.
Blissful Island Escape
relaxation | hydration
Find your inner paradise with this tropical full-body massage combined with a back and foot scrub. Pure exotic oils and cane sugar from sun-drenched islands create an emulsion to exfoliate and hydrate, leaving the back and feet smooth and ready for adventure.
Note: Prices and treatments are subject to change without notice.