Restaurants
Charlie Palmer Steak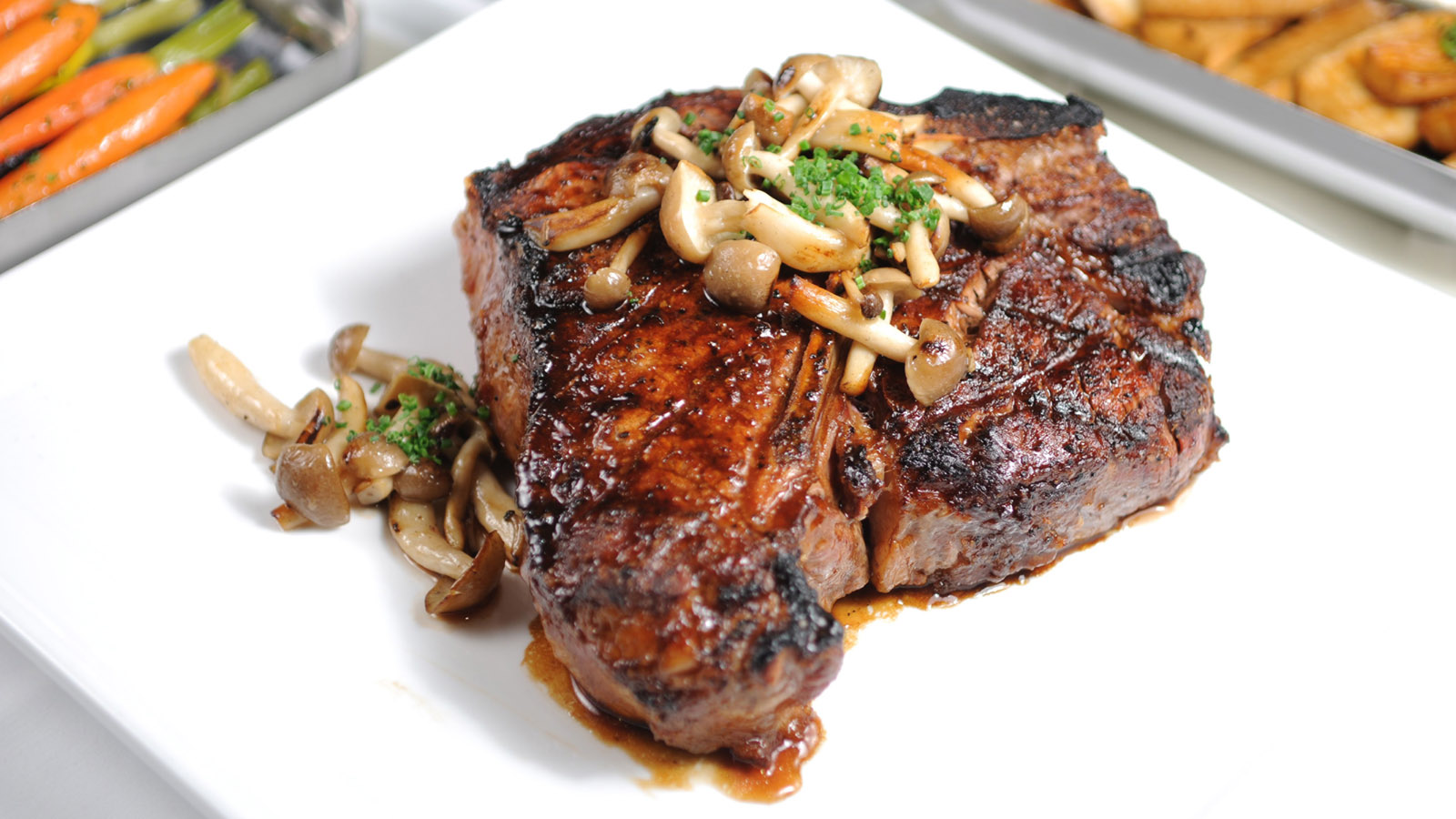 Located off the Hotel's main lobby, renowned chef Charlie Palmer's restaurant is one of the most innovative steakhouses in Las Vegas. The upscale dining room balances space and privacy, while Executive Chef Thomas Griese's restaurant menu satisfies with steak and seafood favourites paired with an eclectic wine list representing some of the finest producers in the world. In the tradition of a great steakhouse, Charlie Palmer Steak is relaxed and spacious, with an understated, club atmosphere.
Hours
Dinner
Monday to Saturday
5:00 pm – 10:30 pm
Cocktails
Monday to Saturday
5:00 pm – 12:00 midnight
Note: Hours of operation vary over the festive season. Please contact the Hotel for current hours at +1 (702) 632-5000.
Specialties
For his American steakhouse, Charlie Palmer, with Executive Chef Thomas Griese, has created an innovative restaurant menu with a twist on the traditional fare in Las Vegas. The Chefs focus on simple preparations of artisan aged-beef with ever-changing menu options, including fish and seafood. Chef Palmer's famous side dishes, including some of his signature potato creations, are prepared as the perfect complement to your entrée choice.
Quick Reference
Location
Lobby level of the Hotel
Indoor seating
270, including private dining spaces which can accommodate 20 to 150 guests
Attire
Business casual
Reservations
Suggested
Call +1 (702) 632-5120
Make a reservation online