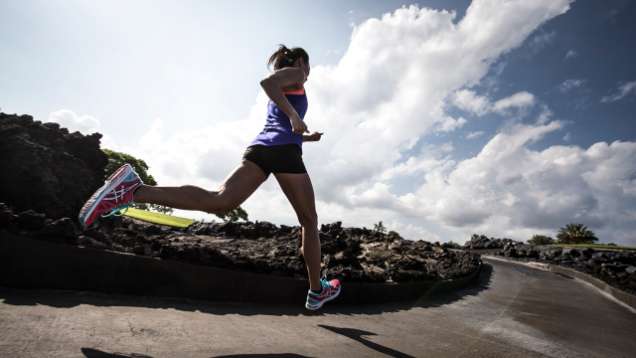 Maximise your training and optimise your performance through an evaluation with our personal fitness trainer. Cardiovascular, strength and flexibility training will be the primary focus of this session, designed to incorporate fun and variety into a manageable routine.
YOGA

Through movement and breath, enjoy the ultimate mind-body practice. Whether you sweat or go mellow, you'll leave feeling stronger, more flexible and balanced. Gentle, vinyasa, hatha and power yoga classes are offered daily.

CORE CENTERED VINYASA, HATHA, HOT YOGA, YOGA FOR MIND/BODY FITNESS

We offer a wide variety of yoga styles to help you continue your practice while spending time here at Hualalai. Whether you want to sculpt your core, focus on alignment, or turn up the head, we have something that will satisfy your yoga needs. All levels welcome, classes based on availability.

30 minutes – USD 60

60 minutes – USD 110

90 minutes – USD 155

60 minutes – USD 135

90 minutes – USD 190

60 minutes – USD 155

90 minutes – USD 210

Additional Person (up to 6) - USD 25

BIKRAM YOGA

Detoxify the body through a 90 minute, 26-posture yoga sequence with two breathing exercises, all done in a heated room. (limited to 6)

90 minutes - USD 30

90 minutes Private - USD 155

OPEN HEART MEDITATION

In this gentle yet powerful moving meditation, you will be guided to connect with the energy of your heart and release past hurts in a healing and supportive manner through many forms of movement that helping to connect us to the gift of life.

30 minutes – USD 60

60 minutes – USD 110

Private Group Meditation (3 people):

60 minutes – USD 155

Semi Private Meditation (2 people):

60minutes – USD 135

SUNRISE YOGA AND SUNSET YOGA

Welcome the morning and evening with this restorative open air yoga under the Hualalai Sky

All classes based on availability, seasonal yoga classes offered, call extension 8440 for further information.
PILATES TRAINING CENTER

Using our Balanced Body Clinical Reformers, Cadillac, Chair, and Ladder Barrel, movements will cover the importance of Pilates breathing while working in neutral spine. Instructors are trained and certified through Polestar Education, Stott Pilates, Physical Mind, and Pilates Alliance. (Pilates Training classes not included in Fitness Pass)

INTRODUCTION TO PILATES REFORMER

Introduction to basic footwork, arms, and legs in straps, the importance of Pilates, breathing and working in neutral spine (limited to 3 participants)

ADVANCED PILATES CIRCUIT

Using the Pilates Reformer, Tower, and/or Chair, you will work out in a circuit rotation with the principals in Pilates (limited to 7 participants)

JUMPBOARD PILATES WORKOUT

Full body workout on the reformer with fluid transitions, coupled with interval jumping (limited to 3 participants)

PILATES REFORMER FOR GOLF

Pilates reformer training specifically for the golfer works perfect with your TPI Assessment results (limited to 3 participants, offered seasonally)

PRIVATE PILATES TRAINING OFFERED:

Private Reformer Training

50 minutes – USD 110

80 minutes – USD 155

Semi-Private Reformer Training

50 minutes – USD 135

80 minutes – USD 190

60 minutes – USD 115 per class

3 guest minimum, 6 guest maximum, USD 25 for each additional guest
FITNESS CLASSES

BARRE ABOVE™

Define your muscles by using 2, 3, and 5-pound dumbbells, a playground ball and very small movements, you put your body into a strength experience like nothing else.

BUTTS & GUTS INTERVAL CIRCUIT

This is a wonderful workout with lots of great legwork & abdominal work using stations to keep you motivated and challenged.

FOAM ROLLING

This class includes a combination of self-myofascial release work with Pilates core concepts (limited to 4 participants)

SPINNING

Indoor cycling with our best! Move your mind and body using RPM, Watts, and Rate of Perceived Exertion as your evaluation tools.

SPIN STRENGTH CIRCUIT

Science proves that strength and power influences speed. Working on the bike for cardio/speed/cycling and then off the bike on your mat for pushups, arm work, core work.

INTERVAL TRAINING CIRCUIT

Try using the BOSU, TRX Suspension Trainer and other stations that will challenge your balance, stability and strength (limited to 8 participants)

45 minutes - Complimentary

SOLE 2 SOUL FUSION

Where your sole energizes your soul! This barefoot class takes Pilates, yoga, dance and the strength of barre training to a new level.

MORNING WALK

Meet at Spa Pool and enjoy a brisk morning walk through the resort.

35 minutes - Complimentary

Unlimited Fitness Class Pass:

5 day pass – USD 105

10 day pass – USD 170

Pilates Training Center excluded from Fitness Pass
SWIM

Hop in to our 4-lane, 25-meter lap pool to get some low-impact exercise in!

AQUA FITNESS

This low-impact, deep and shallow water workout using aqua belts, pool buoys, and/or noodles is the perfect way to get the body moving without the risk of injury.

40 minutes - Complimentary

MOMMY/DADDY & ME

Learn how to help your child adjust to the water in a fun and safe environment so that when they are physiologically ready, swimming will be fun! Infant to young children (limited to 5 participants)

ADULT SWIM WORKOUT

Push yourself through a 50-minute lap workout with stroke assessment from one of our certified instructors.

PRIVATE SWIM SESSIONS AVAILABLE

25 minutes – USD 65

50 minutes – USD 110

25 minutes – USD 70

50 minutes – USD 135
TENNIS

The tennis professionals at the Hualalai courts have the highest reputation for excellence and professionalism.

NIGHT DOUBLES

Join our social mixer where a partner is rotated after each round. It's a great way to enjoy the evening and meet other guests and residents at the Resort. Available daily.

INSTRUCTIONAL CLINICS

Each clinic has a specific theme, such as ground strokes, volleys, overheads, and serves and returns. Offered daily at 9am

PRIVATE INSTRUCTION

Get the one-on-one attention that your game needs!

Private lesson with a Pro:

30 minutes – USD 65

60 minutes – USD 120

Semi-Private lesson with Pro:

30 minutes – USD 80

60 minutes – USD 135
GOLF

NIGHT GOLF

Enjoy an entertaining and private evening as our golf professionals organize a glow-in-the-dark "scramble"

INSTRUCTIONAL CLINICS

Hone your short game with bi-weekly clinics for chipping, pitching, and sand play.

Monday and Friday 8am - 9am, complimentary

PRIVATE INSTRUCTION

Private lessons provide the ultimate learning experience, using the latest technology to help set a foundation for the growth of each individual.

Pricing and length of lesson varies
WATER SPORTS

STAND-UP PADDLEBOARDING

Our Alaka'i Nalu water sports team can train you for everything from fitness paddling for those who like calm waters, for those who like calm waters or the open ocean waves.

SNORKELING AT KUKIO BAY

Grab a mask and snorkel and go see what beautiful treasures can be found beneath the ocean waters.

OUTRIGGER CANOEING

Improve your paddling skills, and increase your strength and endurance while exploring the coast of Hawaii, the Big Island.

One-man outrigger - USD 150 per person
Two-man outrigger - USD 150 per person
Four-man outrigger - USD 300 per hour
Six-man outrigger - USD 300 per hour
Note: Prices and treatments are subject to change without notice. Prices are subject to 4.166% tax.