Step into a waterfront haven of rest and tranquillity in one of Doha's most renowned spas, designed around the concept of the five elements that form the basis of traditional Chinese medicine. The Spa features an entrance that is separate from the main Hotel.
Old-world tradition & contemporary technique
Spa treatments use products formulated with herbal essences, mineral-rich clays and other organic ingredients, applied with skillful, intuitive hands.
Healing waters
Experience the centuries-old benefits of a hydrotherapy bath, revered for its ability to ease pain and relax both the body and spirit.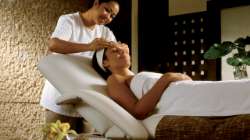 Middle East Beauty
The Royal Arabian Asrar treatment is a three-step ritual combining a date seed polish with a milk and honey body mask and a traditional Bakhour cleansing for a one-of-a-kind experience.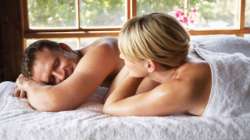 Treatments for Two
Celebrate a wedding, anniversary or other special occasion in Doha by relaxing together in total privacy. Our Spa Team can make arrangements.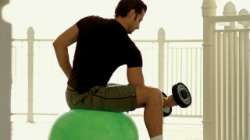 Fitness Classes
Follow a relaxing spa session in Doha with an energizing or calming fitness class. Suitable for all levels and guided by a qualified instructor, guests can choose from indoor cycling, stretch, full-body strength classes and more.