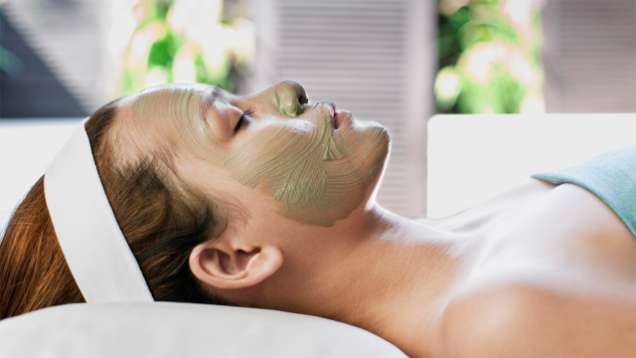 FACIAL TREATMENT
Indulge in our new signature facial treatment by French luxury-skin-care company Biologique Recherche. Following a personalized skin assessment, a customized treatment is created using the best combination of products. This facial treatment is proven to benefit the tone of the skin and immediately gives a silken and luminous complexion.
Face Remodelling Machine
The 120 minute ritual is further enhanced with a state-of-the-art Face Remodelling machine which provides subtle doses of electrotherapy to further complement the skin care treatment resulting in the ultimate age-defying facial.
Perfect the face you present to the world with Sodashi's innovative techniques and gentle, effective all-natural products.
Marine radiance
Let us take your skin on a journey to total renewal. Deeply relax as you enjoy warm facial compresses and a marine mineral and algae mask, to clarify and hydrate the skin. Then enhance the experience with the Sodashi signature facial massage. Luxurious Sodashi plant essences will leave your skin revitalized and glowing.
Thermal indulgence
This ultimate facial indulgence is an intensive boost of all nature's vitamins and minerals. A self-heated infusing mask maximizes penetration into the deeper layers of the skin. Firming and lifting, it leaves your skin nourished, hydrated and toned. Restoring forgotten elasticity and radiance, this is more than just a facial, it is a whole skin experience – nature's facelift.
Sodashi sensitive
Enjoy cooling mists and soothing aromatic gels to nurture the skin. Plant essences and herbal extracts strengthen the capillaries and de-sensitize the skin, leaving it feeling revived and yielding a calm, even complexion.
Anti-Ageing Rose Crystal Samadara Facial
Reawaken the skin with timeless anti-ageing techniques. Skin is visibly transformed with increased firmness and elasticity, producing a youthful glow and reducing fine lines.
Deep cleansing
A cleansing facial using state-of-the-art equipment and purifying Sodashi products, the treatment incorporates a brush cleanse, gentle steam and use of high frequency followed by a relaxing massage and calming face mask.
Gentleman's
A nourishing and refreshing facial designed for all skin types, the treatment specifically focuses on and treats issues of particular concern for men.

Note: Prices and treatments are subject to change without notice.