An oasis away from it all, the Spa at Beverly Wilshire, Beverly Hills (A Four Seasons Hotel) is a chic haven in the heart of Beverly Hills. Whether you seek organic-focused spa treatments or the latest in anti-ageing, the Spa offers highly effective product lines to revitalize the mind and body for a memorable journey.
Natura Bisse, one of the most exclusive brands in the world, is an innovative leader in the development of facial and body cosmetics that are formulated utilizing maximum concentrations of new ingredients and emulsions. The Barcelona-based line is highlighted by the exclusive Diamond Collection treatments.
View the Virtual Tour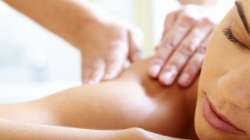 Extra Touches
Further enhance your spa treatment with an exfoliation peel, eye mask, hand paraffin and more.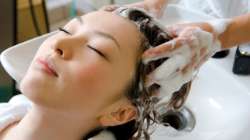 Salon Services
Lea Jounro Salon offers complete high-end hair treatments for men and women in a comfortable and relaxing environment.
JOIN US FOR HAPPY HOUR AT THE SPA

Please join us for Spa happy hour, offered Monday through Thursday from 1:00 pm to 4:00 pm. Guests of Spa happy hour will enjoy USD 20 percent off any 60-minute or longer massage, body treatment or facial treatment. For additional information or to make a reservation, please call +1 (310) 385-3960. Note: Prices and treatments are subject to change without notice.
Featured Therapist: Ethan Van Klaveren

How many years have you been at #BWSpa? I have been a Massage Therapist for 13 years and I am coming up on 2 years at Beverly Wilshire this May.

What is your favourite #BWSpa treatment to perform? Deep Tissue Massage. My techniques are very effective and are designed to release muscle tension and reduce pain in the body while having a very relaxing experience.

Any fun and exciting spa trends you're seeing? I am seeing more membership programs being offered for loyal guests that offer incentives for those that frequent their favourite spas.

When you are not working, you enjoy... I enjoy spending time in the mountains, either snowboarding in the winter or hiking in the summer. I also enjoy taking in a good hockey game with good friends.



Quirky fact about you? I have double-jointed thumbs.

What are three words you would use to describe yourself? Humble. Strong. True.

If you could describe the #BWSpa in 3 words, what would they be? Elegant. Simple. Warm.



Where is one place in the world you are dying to visit? I would like to visit Switzerland for a snowboarding trip.



What comes to mind when you think of the word 'Spa'? Sanctuary.