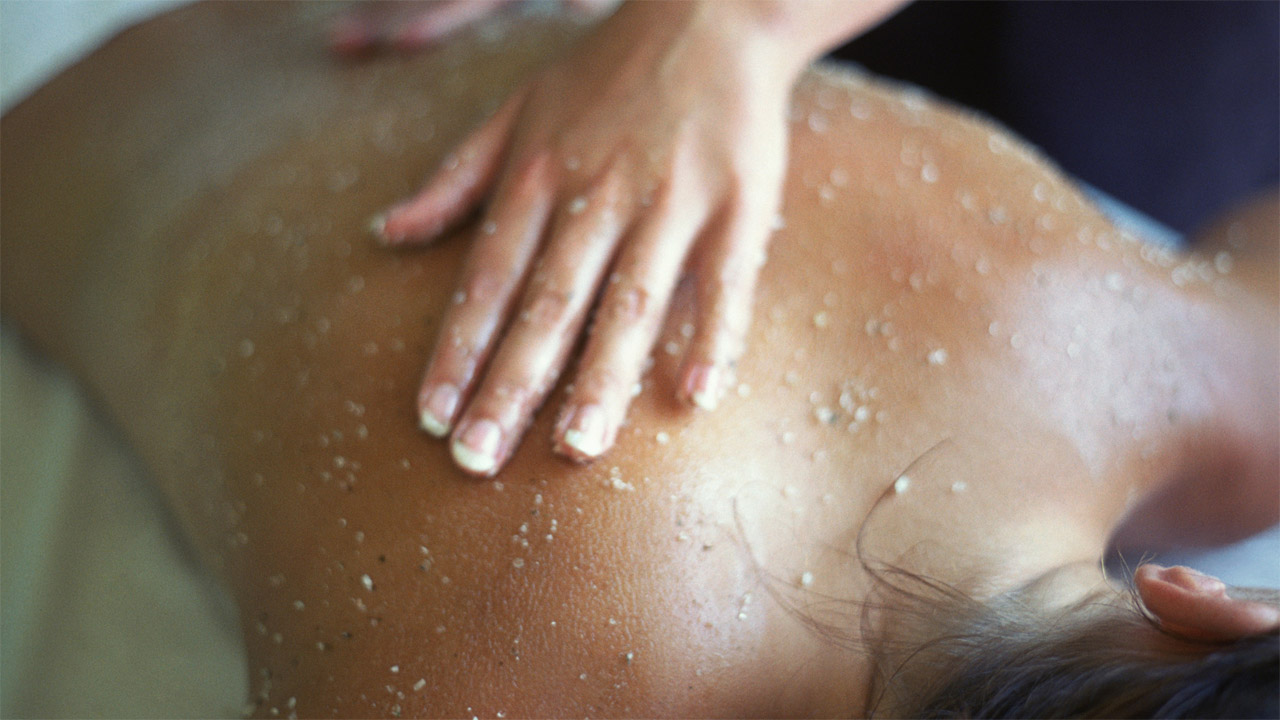 Diamond Rose Body Treatment
This exquisite ritual includes a Damask Rose Absolute oil and Diamond Dust exfoliation. The skin regains all its beauty from the rich lotion with essential oils, which includes powerful nourishing active ingredients. Then, a finishing product that provides a subtle velvety touch is applied, revealing skin that is softer and smoother than ever.
Honey Ginger Nourishing Body Treatment
This Pino body treatment provides deep relaxation with rhythmic massage techniques and warmth. The back massage is exfoliating from the adhesive effect of the honey as it helps to remove dull skin cells while purifying and moisturizing the skin.
Moroccan Ritual Scrub
For a purifying experience using the Cinq Mondes Beldi Black Soap® scrub, a fusion of hot argan oil is incorporated into the traditional Moroccan massage to alleviate tender knots and tension.
Tahitian Ritual Scrub
This full-body Cinq Mondes scrub includes a floral blossom, fruit and raw sugar cane exfoliation for even the most sensitive skin, followed by a unique massage inherited from the French Polynesian healers, resulting in a blissful experience.
Hydrating Citrus Soufflé
The Natura Bissé citrus quartz scrub and whipped Vitamin C soufflé mask work together to purify, even skin tone, stimulate firming and revitalise the skin.
Sculpted Beauty Wrap
This customised Natura Bissé contouring treatment incorporates a citrus scrub and soufflé mask to restore elasticity, hydrate, tighten and firm the skin. Its innovative antioxidants restore density and sculpts specific areas while leaving your skin radiant and even-toned.
The Scrub bar
A full-body exfoliation with your choice of hydrating Natura Bissé Vitamin C scrub, sensitive Cinq Mondes Gommage Sublime® scrub or purifying Cinq Mondes Beldi Black Soap® scrub, the treatment concludes with an application of a rich, firming body lotion leaving the skin soft, silky and glowing.
Note: Prices and treatments are subject to change without notice.