Services & Amenities
Leisure activities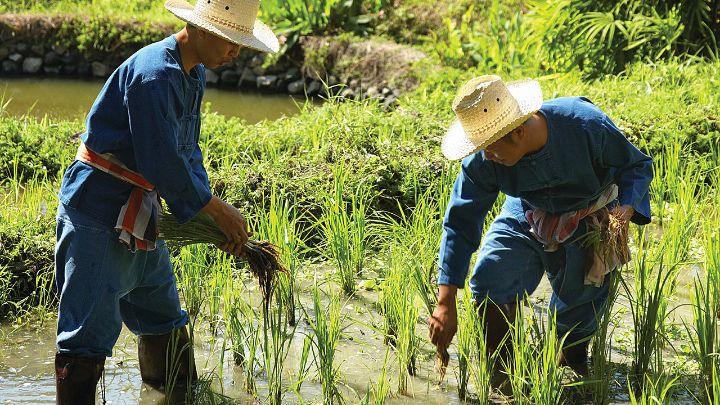 Within easy reach of your guest room or suite at Four Seasons Resort Chiang Mai are other options for sports or active enjoyment. For more ideas or details, our Concierge is always pleased to advise and assist you.

Balloon ride
Our early morning balloon ride takes you over the plains of the Ping River Valley where you can watch the sun rise and enjoy breathtaking views of mountains and terraced rice paddies. Sights of the many beautiful temples of Chiang Mai are also highlights of your flight. The excursion is off site and offered on a seasonal basis from November to February.
Rice planting
Learning how rice is planted can be a rewarding experience. Join the farmers when they transplant sprouts from seed beds, every Tuesday and Saturday from 10:30 am to 11:30 am. You will wear the mor hom, a farmer's traditional costume, available from the Tennis Club and Health Club.
Thai kickboxing
Learn Lanna Muay Thai – the sport of northern-Thai-style kickboxing. The lessons are challenging, the workout is fun, and the memories are unforgettable. Also receive a Lanna Muay Thai T-shirt as a souvenir. On Wednesday at 1:30 pm and Sunday at 10:30 am 90-minute classes are available. Reservations are required and can be made at the Tennis Club and Health Club.
Introductory Thai
The Resort offers an opportunity to learn simple Thai words and phrases every Wednesday and Saturday from 3:00 pm to 3:45 pm. Please contact the Health Club for details.
Garden tour
A seemingly endless variety of exotic plants and flowers make up the Resort's extraordinary landscape. Take the guided Garden tour or discover these tropical varieties of plants at your leisure.