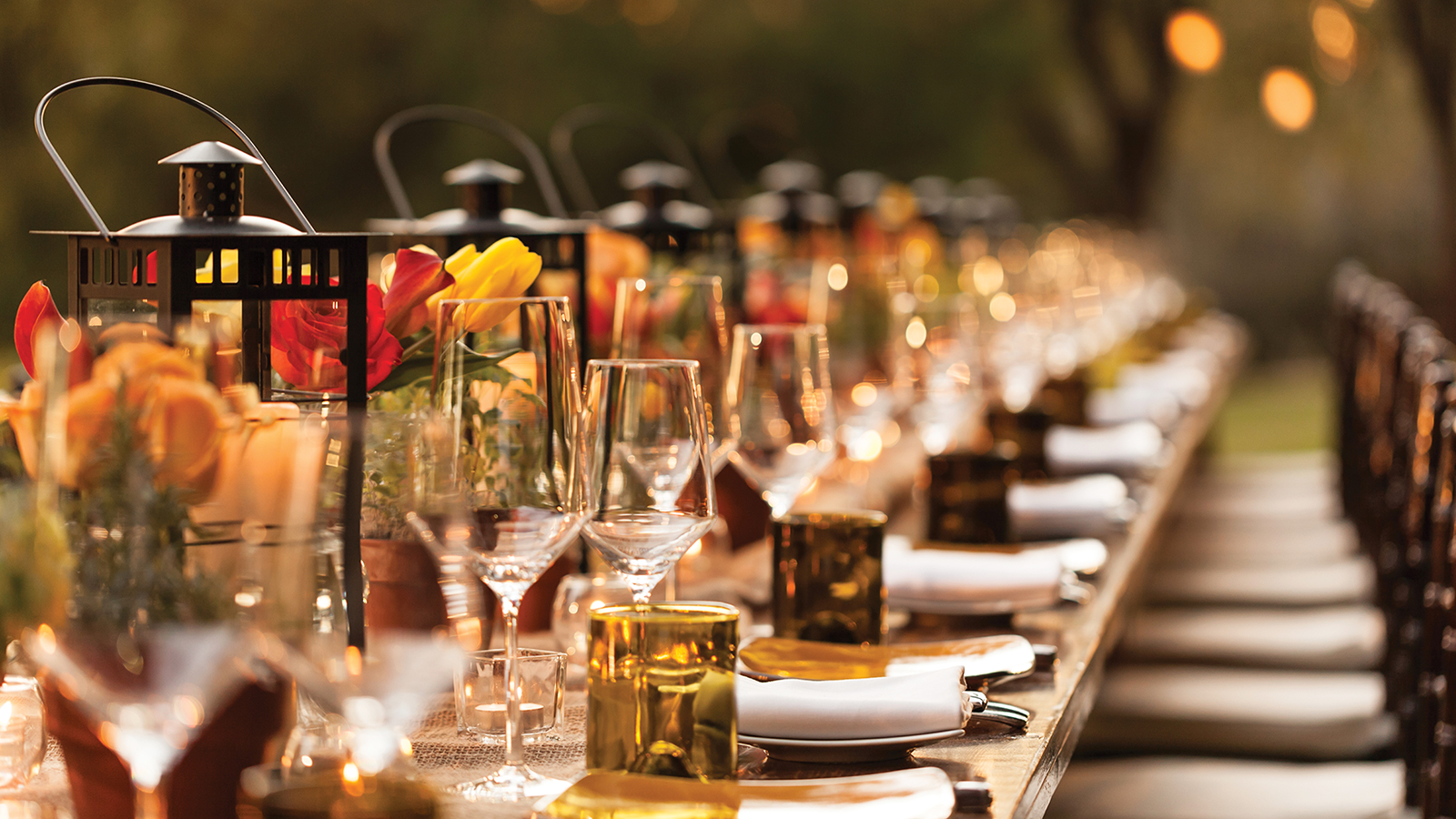 TRIO Pre-Theatre Dinner

Offered prior to each BROADWAY Across America theatre performance at Texas Performing Arts, pre-theatre dinner includes 15% off the regular dinner menu –– valid for reservations between 5:00 pm and 6:30 pm only –– as well as complimentary valet parking at the hotel and a VIP parking pass at Bass Concert Hall.


Upcoming BROADWAY performances include:

RENT (October 13 – 15, 2017)
The King and I (December 12 – 17, 2017)
Finding Neverland (January 16 – 21, 2018)
School of Rock (February 13 – 18, 2018)
A Gentleman's Guide to Love & Murder (March 20 – 25, 2018)
The Book of Mormon (April 17 – 22, 2018)
An American in Paris (May 30 – June 3, 2018)
Out on the Lawn Dinner: Seafood

Thursday, October 19 | 6:30 pm

In celebration of National Seafood Month, TRIO once again turns to the Texas Gulf for delicious inspiration for its annual sea-to-plate dinner. A raw bar, fresh-from-the-Gulf fish dishes – many grilled to perfection over an open flame – and perfectly paired wines are sure to make this an event to remember.
Lobby Lounge Daytime Happy Hour

Monday through Thursday | 11:00 am to 4:00 pm

Austin's happiest of all hours now begins at 11:00 am sharp, only at the Lobby Lounge. Taking place Monday through Thursday from 11:00 am to 4:00 pm, the Daytime Happy Hour features USD 5 beers, USD 8 Texas Margaritas and Moscow Mules.
LITERARY LOUNGERS

SUNDAY AND MONDAY | 3:00 PM TO 8:00 PM


Introducing a book club program designed for literary enthusiasts who like to read between their wines. Dubbed Literary Loungers, the bespoke program features a myriad of amenities for Austin book clubs to comfortably gather in the stylish and complimentary setting of the Hotel. Guests can reserve a space in the Lobby Lounge for up to 15 people, and will receive a customized Books and Beverages menu including a signature themed cocktail and USD 8 house red, white and sparking wines options. For more information or to reserve a book club event, please call (512) 685-8150 or email us.

*Please note, reservations must be made at least two weeks in advance.