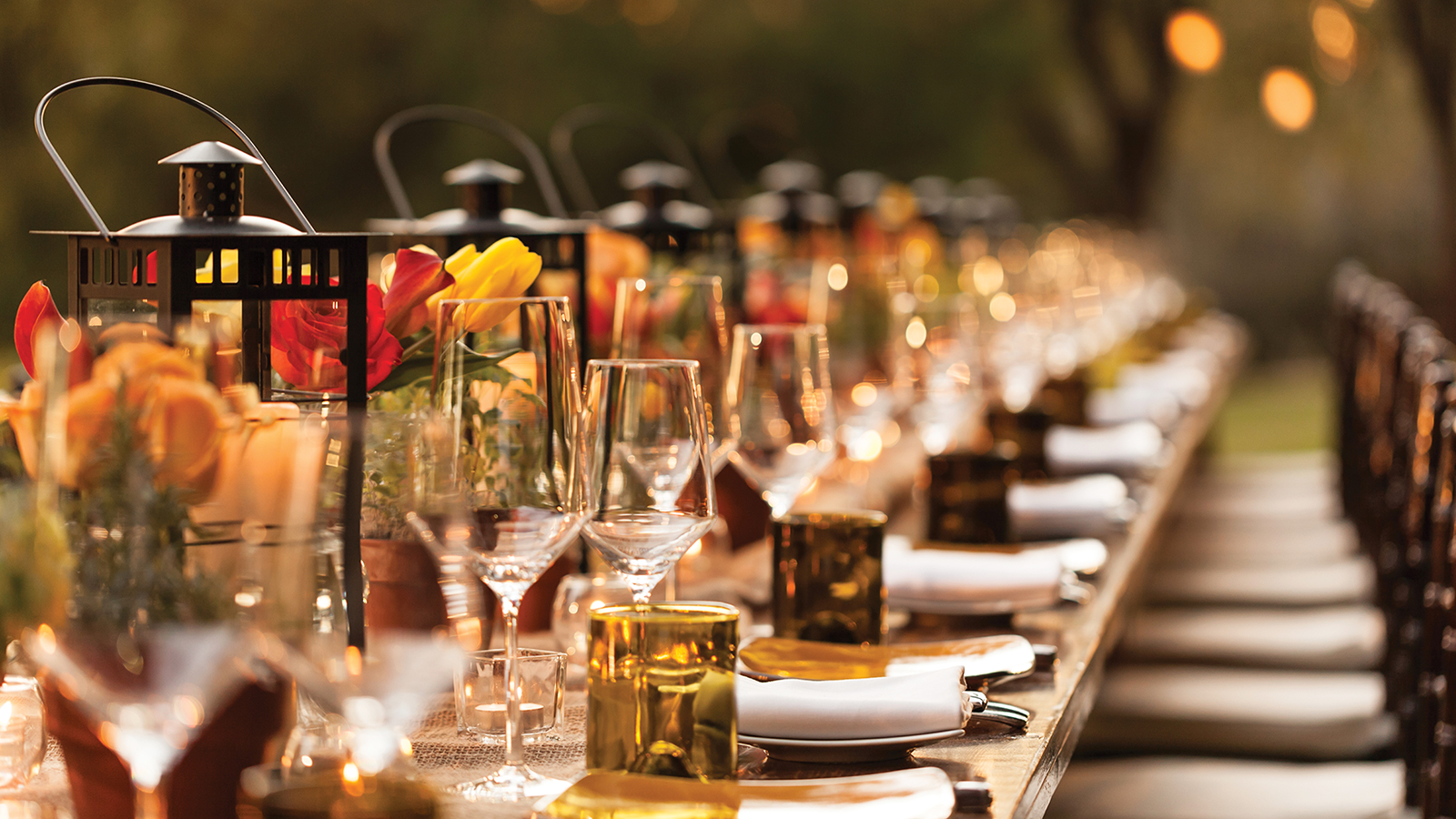 Easter Brunch

April 16

10:00 am to 2:30 pm in TRIO

10:00 am to 3:00 pm in the Ballroom

Easter 2017 is only weeks away! Featuring an elaborate spread with more than 80 items including sushi, seafood and several prepare to order stations.Easter Brunch guests can also enjoy photo opportunities with the Easter Bunny as well as access to the Hotel's Easter Egg Hunt on the lawn. This year's Egg Hunt starts promptly at 11:30 am, with three different start times to accommodate children in different age groups. Baskets will be provided, although children are also welcome to bring their own.
Out on the Lawn Dinner: Asia

In a spectacular kick-off to the 2017 Out on the Lawn dinner series, TRIO presents a menu that seamlessly pairs its award-winning steakhouse cuisine with Asian influences. Served in an unparalleled setting overlooking Lady Bird Lake, the Asia Out on the Lawn dinner will feature free-flowing wine and champagne, a live band as well as traditional Oshibori hand towel service and custom chopsticks.
TRIO Pre-Theatre Dinner

Offered prior to each BROADWAY Across America theatre performance at Texas Performing Arts, pre-theatre dinner includes 15% off the regular dinner menu –– valid for reservations between 5:00 pm and 6:30 pm only –– as well as complimentary valet parking at the hotel and a VIP parking pass at Bass Concert Hall.


Upcoming BROADWAY performances include:

Cinderella (December 6 – 11, 2016)
Mamma Mia! (January 27 – 28, 2017)
Beautiful: the Carole King Musical (March 21 – 26, 2017)
Phantom of the Opera (April 19 – 30, 2017)
Something Rotten! (May 30 – June 4, 2017)
Lobby Lounge Daytime Happy Hour

Monday through Thursday | 11:00 am to 4:00 pm

Austin's happiest of all hours now begins at 11:00 am sharp, only at the Lobby Lounge. Taking place Monday through Thursday from 11:00 am to 4:00 pm, the Daytime Happy Hour features USD 5 beers, USD 8 Texas Margaritas and Moscow Mules.
Boug-e Burgers & Bottles

Wednesdays | 5:00 to 10:00 pm
Burgers get a bourgeoisie update during TRIO's new "Boug·e Burgers & Bottles" event, taking place every Wednesday starting at 5:00 pm. Diners enjoy their choice of three delicious burgers – each paired with a rotating selection of two 3-ounce pours of burgundy, bordeaux and other blockbusters – or USD 32.
Bubbles & Buckets

Thursdays | 5:00 pm to 10:00 pm
Every Thursday in TRIO from 5:00 pm to close, sink your teeth into Chef Elmar Prambs' famous fried chicken – paired with a split of Champagne and side of compressed watermelon – for just USD 25.
Sunday Fun-Day

Sundays | 10:00 am to 10:00 pm

Sundays in TRIO offer a full day of fun with Brunch (10:00 am to 2:00 pm) followed by extended happy hour (2:00 pm to 10:00 pm) featuring USD 5 off bar appetizers and USD 8 glasses of wine.
LITERARY LOUNGERS

SUNDAY AND MONDAY | 3:00 PM TO 8:00 PM


Introducing a book club program designed for literary enthusiasts who like to read between their wines. Dubbed Literary Loungers, the bespoke program features a myriad of amenities for Austin book clubs to comfortably gather in the stylish and complimentary setting of the Hotel. Guests can reserve a space in the Lobby Lounge for up to 15 people, and will receive a customized Books and Beverages menu including a signature themed cocktail and USD 8 house red, white and sparking wines options. For more information or to reserve a book club event, please call (512) 685-8150 or email us.

*Please note, reservations must be made at least two weeks in advance.