Dining
Events and Promotions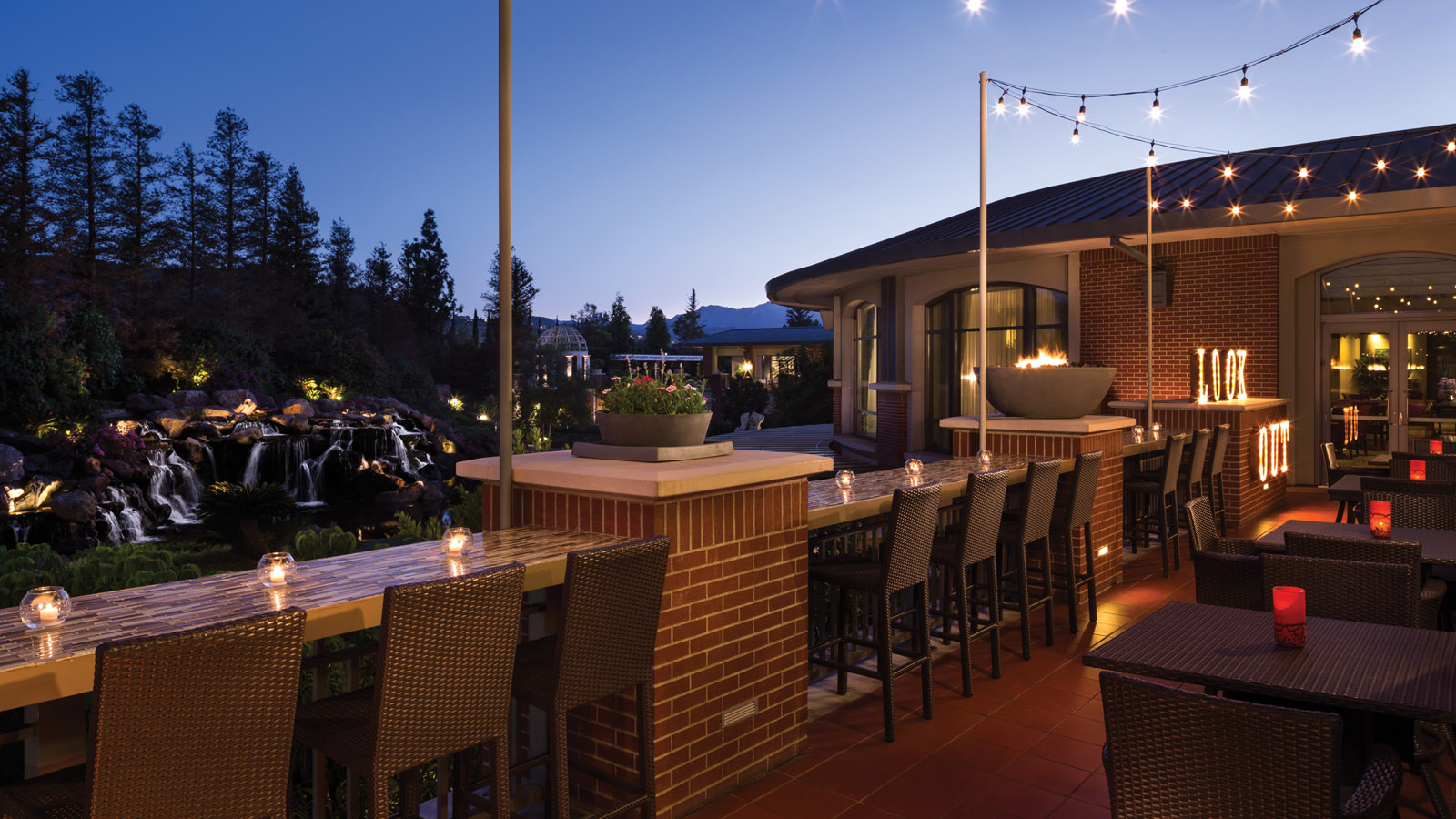 PROLOGUE: A MONTHLY CHEF'S TABLE DINNER

Friday, July 22 | Theme: Seasonal Grilling | Wellness Kitchen
7:00 pm reception, 7:30 pm dinner | USD 85 per person, USD 39 wine pairing

Elevate your evening and surprise your senses at our monthly chef's table dinner series, Prologue. Enjoy this exclusive dinner with friends and family, crafted by Chef Jesse Hansen. The evening begins with a reception in our beautifully designed open-concept kitchen where guests can watch our chefs cook and ask them questions while enjoying passed hors d'oeuvres and a specialty cocktail made with our house-made bitters. Following the reception, guests will be seated in our intimate dining room where they will be served a specially created four-course dinner. Reservations are required as space is limited.
ONYX Beer Tasting Dinner

Thursday, July 28 | 7:00 pm | USD 95 per person

Join us for an exclusive dining event in ONYX restaurant, as Chef Masa Shimakawa presents a mouthwatering menu of signature dishes paired with Japanese craft beers. The evening features a cocktail reception followed by an elaborate four-course dinner.
Hot Summer Nights: Hands-On Cooking Classes in the Wellness Kitchen

Add some sizzle to your summer Saturdays with a series of interactive cooking classes in the Wellness Kitchen. Enjoy the benefits of clean eating with a garden-to-table cooking experience. Each class is held at 6:30 pm and costs USD 125 per person.

New Orleans Hands-On Cooking Class – Saturday, July 23 at 6:30 pm
Tantalizing Thai Hands-On Cooking Class – Saturday, August 20 at 6:30 pm

For reservations and more information, please call +1 (818) 575-1114.
Kids' Summertime Culinary Adventures

Budding chefs aged 9+ will enjoy our interactive cooking classes designed just for kids! Classes are held at 11:30 am and cost USD 65 per child; USD 50 per additional child.

Juy 27 – All Aboard the Orient Express: Exotic and healthy Asian Fusion dishes.

August 10 – Just a Spoonful of Sugar: Healthier sweet treats and desserts.

For reservations and more information, please call +1 (818) 575-1114.
Wine Wednesdays In The Wellness Kitchen

See how healthy eating can be fun and flavourful with fabulous recipes, nutritious ingredients and the perfect wine pairings. Cost is USD 60 per person and includes cooking demo, dinner, recipes and wine (inclusive of tax and gratuities). Open to guests age 21 and older.

July 13 – Meditrina Selections
August 17 – Justin Winery
September 14 – The Tasting Room
Comedy Uncorked

Second and fourth Saturday of every month l 9:30 pm
Join us for an evening of sharp wits and smooth wines during a special stand-up comedy event at The Tasting Room. Sit back and laugh as we present a line-up of national touring comedians paired with our versatile menu of award-winning wines and light bites. The cost is USD 20 per person (age 21 and older), plus a one-drink minimum. Please call +1 (818) 575-3119 for reservations as space is limited.
Paint and Wine at The Tasting Room

Even the most novice artists can create masterpieces with the guidance of experienced painting teacher, Gail Dadoune, in a class at The Tasting Room each Sunday at 4:00 pm. Cost is USD 40 (per person age 21 and older) and includes the lesson and a glass of wine.
Gelato Happy Hour at Stir

Join us at Stir every Saturday and Sunday from 4:00 pm – 5:00 pm for buy-one-get-one-complimentary gelato. Our rotating menu includes favourite flavours, such as salted caramel and chocolate chip. It's our way of sweetening your weekend.
LOVE (Leave Office Very Early) for Wine at The Tasting Room

Fridays from 5:00 pm to 7:00 pm
Sip, swirl and socialize, and show some LOVE (Leave Office Very Early) for wine, as we kick off the weekend in style! Join us at The Tasting Room to enjoy our "wine o'clock" specials, with music and outdoor seating to get your weekend started. Savour and save on small bites and wines by the glass, or belly up to the bar to enjoy one of our signature wine flights. Gather with friends around the communal table, or cuddle up to someone special in one of our cosy banquettes. The cost for this event starts at USD 15.
Note: Reservations are strongly recommended for all holiday dining events as space is limited. Please call +1 (818) 575-3000 for more information and reservations.