Dining
Meet Beverage Director
Steven Teaver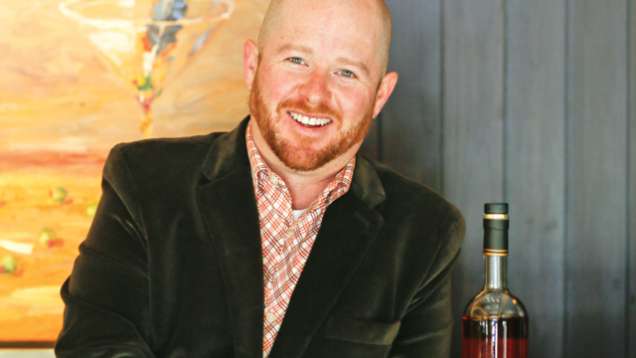 "Finding inspiration for crafting cocktails is half the fun. From walking my son around Vail Village to skiing down the mountain and experimenting in my own kitchen... My inspiration for creating innovative cocktails comes in all shapes and sizes!" – Director of Beverage, Steven Teaver
Born and raised in LaGrange, Georgia, Steven Teaver grew up playing music and competitive golf. His zeal for music led him to attend LaGrange College to study percussion, photography and Art History, but it was a chance summer job at a local restaurant where he uncovered his true passion: wine and spirits.
"The restaurant let me play around with flavor combinations" says Teaver. "I found I really enjoyed experimenting with these flavors and creating new cocktails."
His first position as Beverage Director was for a restaurant group in north Atlanta in 2000 which lead him to become Wine Director in nearby The Cloister at Sea Island. He continued the advancement of his career when he moved to Vail in 2003 and became Wine Director at the Sonnenalp, where he built a comprehensive and Award-Winning wine list. "Moving to Vail was a dream come true" says Teaver. "I have been visiting Vail and the Colorado Rocky Mountains since I was 2 or 3 years old."
He then accepted the position of Beverage Director at Kelly Liken, followed by General Manager at LaTour Restaurant before finding his way to Four Seasons. He joined the opening team at Four Seasons Resort and Residences Vail in 2010 as Director of Restaurants and the General Manager of Flame. He soon realized his passion for wine never extinguished, so the Resort created a position just for him: Beverage Director. He has run the beverage program ever since.
Passionate about wine and spirits, Teaver also has a great love for Bourbon which allowed him to be an integral part of The Remedy Bar's reopening in 2015. He conceptualized the Bar's provocative beverage program that features an expansive list of reimagined cocktails with a new take on vintage cures and tonics. He's known as the "Doctor of Drinks" and uniquely created Vail's only tableside cocktail service in the form of an Après Whiskey Cart.
In his free time, Teaver enjoys spending time with his wife Nicky and their son Lachlan. He enjoys music, playing golf, snowboarding and being outdoors. A fun fact about Teaver? "I collect Vintage Snowboards, much to the dismay of my wife."