Family
Kids For All Seasons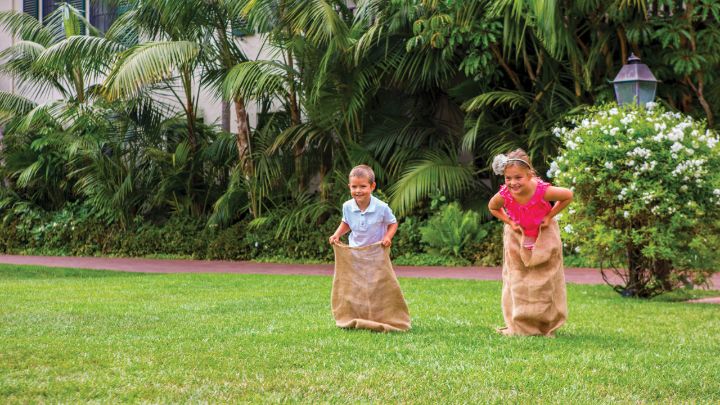 Our complimentary Kids For All Seasons program is professionally organized with activities that give kids a unique resort experience.
Program details
Hours (Memorial Day to Labor Day)
| | |
| --- | --- |
| Every day | 9:00 am – 4:00 pm |
Hours (Labor Day to Memorial Day)
| | |
| --- | --- |
| Saturday | 9:00 am – 4:00 pm |
* Please note: Days and hours of operation may vary and are subject to change. For more information, please contact the Resort directly.
Sample activities
A child's typical day may entail swimming, arts and crafts, cookie making, painting jamboree, costume making and many more entertaining activities.
Summer in the Garden
On Saturdays in July and August, children can spend time planting and learning in the Resort's herb garden. Accompanied by a Kids For All Seasons staff member, children will join a Four Seasons chef on a guided tour of the garden, where they will identify and pick herbs and enjoy creating their very own herb-infused olive oil.
Ready, Set, Grow!
Every Monday during the summer months, children can gather on the Resort's lawn for a fun gardening and art-making experience. Staff will help children plant their own native California poppy in a miniature terra cotta pot, which they will then paint, decorate and personalize. Children will learn about the growing cycle and how to care for their poppy at home as they watch it bloom into a colourful flower.