Executive Chef
Sergio Mei (Tomasi)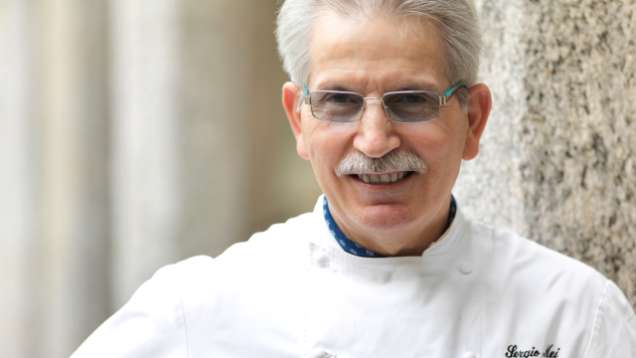 Despite being one of the most highly respected chefs of his generation and honoured as Italian Chef of the Year in 1998, Executive Chef Sergio Mei is happiest when creating dishes that he describes as "poor man's food, instead of foie gras, truffles and caviar."

Renowned for his humility and dedication to his craft, Mei was also invited to teach at École Lenôtre, the most prestigious catering institute in France.

Mei has collaborated on several Bibliotheca Culinaria publications (Goose, Pork, Vegetables and Signature Terrines) and has written four books of his own: Né Carne né Pesce (Neither Meat nor Fish); Pesce for d'Acqua (Fish out of Water), borne out of his Sardinian roots and memories of his father; A Legna e Carbone (With Wood and Charcoal); and his latest, Cucina Italiana all'Italiana (Italian Cooking, Italian Style).

Married with two children (one of whom is now a pastry chef in Bergamo) and two grandchildren, Mei has over 40 years' experience in the industry and commands the highest level of respect within his field.