FOUR SEASONS
WHERE MEETINGS AND EVENTS ARE CUSTOM-MADE
WE MAKE THE EXTRAORDINARY HAPPEN EVERY DAY
RESTAURANT-QUALITY MENUS INSPIRE EPIC DINING
CAPABLE STAFF DELIVER UNPARALLELED SERVICE
Dedicated to Your Success
We offer stress-free planning. From booking to staging, you can trust us to deliver a seamless, glitch-free event. Leave it in our capable hands and we'll make you look good.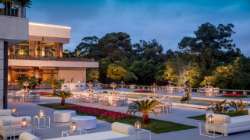 Every Event is Made to Order
We'll transform a ballroom into a rainforest, a garden into a beach volleyball court. We're ambitious, we customize. You'll get exactly what you want...and special touches that you'd never expect.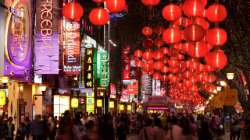 Distinctive Local Experiences
An all-night party in a Bedouin tent at the Pyramids, sky-walking through the rainforest and dining in a palazzo with the world's best collection of Renaissance art, are just a few of our unique offerings.

AUTHENTIC DINING EXPERIENCES UNIQUE TO OUR DESTINATIONS
MULTIPLE DINING OPTIONS

No two meals or breaks are ever alike. With multiple on-site venues and catering choices, from dim sum buffets to family-style feasts, we make it easy to dazzle your group at every meal.

MENUS INSPIRED BY LOCAL FLAVOURS

From fresh mahi-mahi in Bora Bora to petits fours in Paris, our group menus give a sense of place. With farm-to-table cuisine and trend-setting mixology, we're elevating group meals to new heights.
UNIQUE THEMED EVENTS

Groups remember special dining experiences like cooking classes and pop-up restaurants, transforming our event spaces into everything from a charming French bistro to a Bavarian beer hall.

SPECTACULAR SOCIAL EVENTS

From intimate gatherings marking life's milestone moments with your nearest and dearest to over-the-top celebrations with the see-and-be-seen crowd, we do it best.