My Four Seasons
cocktails for a cause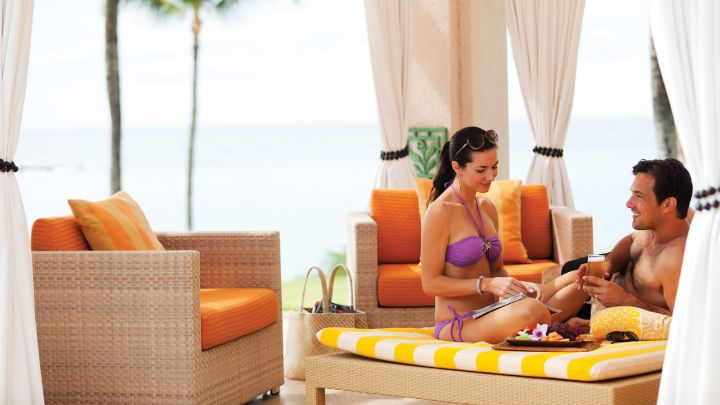 With the current culinary emphasis on farm-to-table fare, it only seems right that cocktails be treated with the same fresh approach. After all, why should the lively flavours of nature's best be reserved exclusively for the fork?

Guided by the same eco-focused philosophies that have informed the "100-Mile" food movement, Four Seasons Resorts Lanai unveils its Cocktails for a Cause menu. Handcrafted using products that have either been grown on our properties or within a 100-mile radius of Lanai, these special libations honour our resorts' verdant island settings. Concocted using sustainable ingredients, the menu allows guests to give back to the land as they savour every sip.

"Four Seasons is dedicated to doing our part to conserve energy and precious natural resources on Lanai, so it was only natural to incorporate 'acts of green' into the cocktail menu," says Tom Roelens, general manager of Four Seasons Resorts Lanai.

The newest addition to this singular beverage list is the Lokahi, symbolizing the Hawaiian concept of "unity." Crafted by Nobu Executive Chef Oyvind Naesheim and Jeremy Sidman, Kailani restaurant manager, it was recently awarded top honours in the Americas division of the Four Seasons 100 Mile Cocktail contest. It features Maui's Own Organic Ocean vodka and fresh local calamansi lime, pineapple, ginger and vanilla bean, sweetened with a touch of Lehua honey syrup.
Other sustainable sips include the TREEtini, made with VeeV Açai Spirit, lime sour, fresh mint and blueberries, and the Ultimate Gin & Tonic. Unlike most G&Ts, which use pre-made tonic water, our exclusive concoction is made with Tanqueray and Chef Saber's secret recipe, which includes fresh botanicals found on Lanai and authentic cinchona bark powder.

Now our guests can drink in Lanai's unspoiled natural beauty, knowing that they're playing a role in keeping this paradise intact for generations to come.