Room Rate
Best available Room Rate. Our most flexible option.
Destination
Upcoming Events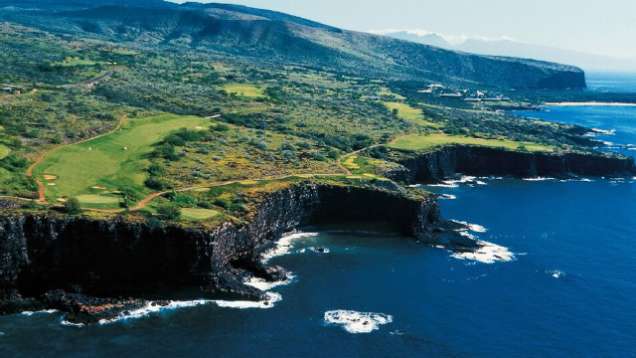 At the centre of the Hawaiian archipelago, a few miles west of Maui, the tiny island of Lanai is an unspoiled paradise of spectacular sea coast and enchanting highland forest.
Quick Reference
Time zone
GMT -10 hours
Hawaii–Aleutian Standard Time

Language(s) spoken
English

Electrical system
Local voltage is 110 to 120 volts AC. Adapters are available; please request through the Concierge.

Shopping hours
Monday to Saturday
9:00 am to 7:00 pm

Closed Sundays

Working hours
Monday to Friday
8:00 am to 5:00 pm

Fifth Friday Lanai
July 31, 2015
Celebrate "Christmas in July" with the next Fifth Friday event happening July 31, 2015. Fifth Friday is a fun community event that takes place in the heart of Lanai City around Dole Park and features live music, food and drinks, free drawing prizes, and more. The Lana'i Chamber of Commerce hosts Fifth Friday events in each month that has a fifth Friday.
Learn More
Backroads Hiking Adventures in 2016
Hikers travelling in 2016 can book an exciting walking and hiking tour of Maui and Lanai with Backroads. The six-day, five night adventure featuring a stay at Four Seasons Resort Lanai at Manele Bay is offered at various times throughout the year, beginning February 7–12, 2016. Trace Maui's past along the ancient King's Trail and stand in awe of Haleakala Crater. Then cross the water to Lanai, where luxury, wilderness and adventure await. Terrain varies from forested trails to exposed lava rock paths, including the historic Naha trail on Lanai, a route once used by King Kamehameha and his troops. Pricing is available for single or double occupancy. For more information, visit Backroads or call your travel professional.
Valentines Day Blind Tasting Menu
Where better to enjoy a romantic tête-à-tête than your own 90,000 acre secluded Hawaiian island? Lâna'i is the perfect setting for romance all year long, though travelling lovebirds may want to partake of a culinary feast for the senses this February, with a new dining experience at Four Seasons Resort Lanai at Manele Bay.

If true seclusion is the goal, why not travel against the romantic tide – throughout the entire month of February the luxury Hawaii hotel will offer a night of romance and indulgence with our Valentine's Blind Tasting Menu. Chef will source fresh, local ingredients to create five courses based around the Valentine's Day theme. Each course will be paired with a host of prestigious wines utilizing our Coravin System. The five course meal inclusive of wine pairing will be offered at USD 345 per person. For more information, please call
+1 (808) 565-2000.
Easter Brunch
March 27, 2016 l 10:00 am – 2:00 pm
Enjoy an Easter Brunch at ONE FORTY. Starting at 10:00 am, ONE FORTY will transform its Selections area into an Easter Feast. Guests can enjoy offerings such as honey roasted ham, decorated eggs, and Easter-themed pastries with the company of friends and family. For more information, please call +1 (808) 565-2000.
Mother's Day
This Mother's Day enjoy a 5-course dinner at ONE FORTY, starring a blind-tasting menu created by the restaurant Chef. To create a customized experience, different options will also be offered to guests. For an extraordinary experience, add on a floral centerpiece and a massage for two. Guests can savour their meal with a custom made rose centerpiece on their table. After the meal is complete, enjoy a luxurious massage in the Spa. The 5-course menu will be USD 150 per person and the dinner flowers and massage will be USD 1000 per couple. For more information, please call +1 (808) 565-2000.