Room Rate
Best available room rate. Our most flexible option.
Destination
Upcoming Events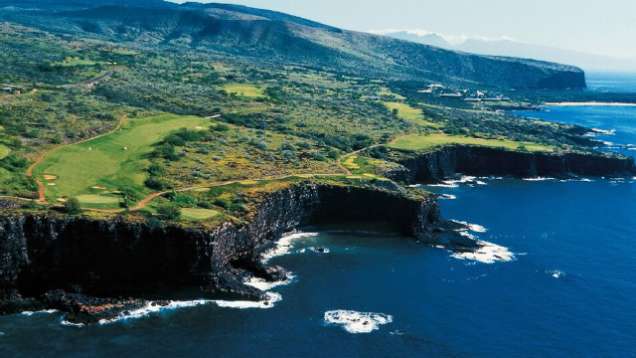 At the centre of the Hawaiian archipelago, a few miles west of Maui, the tiny island of Lanai is an unspoiled paradise of spectacular sea coast and enchanting highland forest.
Quick Reference
Time zone
GMT -10 hours
Hawaii–Aleutian Standard Time

Language(s) spoken
English

Electrical system
Local voltage is 110 to 120 volts AC. Adapters are available; please request through the Concierge.

Shopping hours
Monday to Saturday
9:00 am to 7:00 pm

Closed Sundays

Working hours
Monday to Friday
8:00 am to 5:00 pm

November 27, 2014 – Thanksgiving Dining Options
The Great Hall Thanksgiving Day Buffet can be booked through the hostess at +1 (808) 565-4548.

Reservations for ONE FORTY, Kailani and NOBU LANAI can be made via OpenTable or through the Lanai Ambassadors by phoning +1 (808) 565-2388 or via email.

VIEW THANKSGIVING MENUS
November 28, 2014 – Christmas Tree Lighting at the Great Hall, The Lodge at Koele
The start of the festive season kicks off with the arrival of the Holiday Tree to the Great Hall at 9:30 am. At 3:00 pm, join revelers for carols, the tree lighting and cookie decorating. Complimentary to guests and members of the community.
December 21, 2014 to January 3, 2015 – Festive Dining
Celebrate the Festive Season with Four Seasons Resorts Lanai

Advance reservations are highly encouraged due to high demand. Reservations can be booked for all outlets excluding Special Events and New Year's Eve via Open Table or via e-mail.
Phone reservations through the Lanai Ambassadors open October 20, 2014 at +1 (808) 565-2388
VIEW FESTIVE MENUS