Dining
Events and Promotions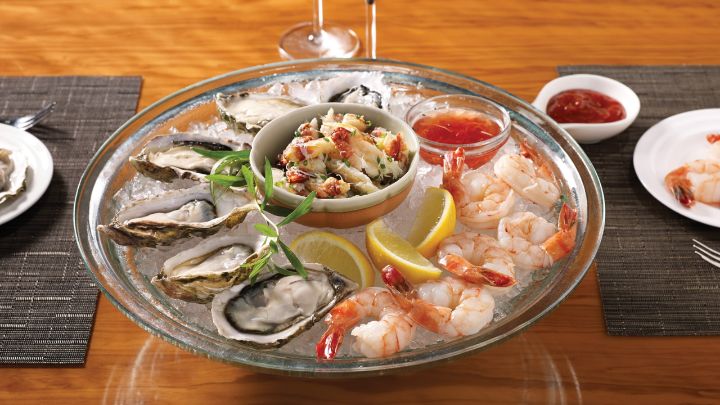 Mother's Day Brunch

May 10, 2015, from 10:00 am – 3:00 pm


Treat Mom to a Mother's Day she won't soon forget! Join us on May 10 from 10:00 am to 3:00 pm for our endless Mother's Day brunch. Four Seasons Hotel Los Angeles at Beverly Hills Executive Chef Cyrille Pannier has put together a buffet of offerings Mom is sure to approve of – think Farmers' Market salads, fresh sea food and artisan California cheeses. There will also be dishes for her to indulge in, including Belgium waffles, crab benedict with Choron sauce and slow roasted leg and shoulder of lamb – this is her day, after all! Finally, Pastry Chef Federico Fernandez's elaborate dessert station, featuring everything from house made doughnuts and gelato to French pastries and a chocolate fondue station, is certain to sweeten her day!


Cost: Adults USD 98 | Children USD 49 (ages 5-12) | Free for children under 5
To make your Mother's Day Brunch reservations, please call +1 (310) 860-4000, or you may do so online.
Sunday Brunch at Culina, Modern Italian

Sundays between 10:00 am and 3:00 pm

Gather your family and friends and join us in Culina for a delicious brunch, including your choice of Prosecco, a Bellini or a Mimosa. Our elaborate buffet features a variety of culturally inspired items, including house-made sushi, carving and dim sum stations, seafood, an array of seasonal salads, omelette and eggs Benedict stations, and sensational desserts.



Cost: Adults USD 75 | Children, ages 5 – 12 USD 37 | Children below the age of 5 Free | Reservations: Call +1 (310) 860-4000, or book online via OpenTable
Join Culina, Modern Italian For Crudo Hour

An Italian twist on the traditional happy hour, Culina, Modern Italian's Crudo Hour will feature special prices on crudo, cocktails, carafes, cicchetti (Venetian tapas) and drafts at the Culina Bar every Monday through Friday evening from 6:00 pm to 8:00 pm.
Live Music

Wednesday, Friday and Saturdays – 9:30 pm to 1:00 am


Join us for live musical performances in Windows Lounge. Sip on a signature coctail while enjoying the company of friends and revelling in the ambience of "Hollywood's living room."


Friday, May 1: Quest Band
Wednesday, May 6: Keith Chagall
Friday, May 8: Quest Band
Saturday, May 9: High Rize
Wednesday, May 13: Keith Chagall
Friday, May 15: Quest Band
Saturday, May 16: London Cries
Wednesday, May 20: Keith Chagall
Friday, May 22: FTK
Saturday, May 23: Alex Nester Band
Wednesday, May 27: Keith Chagall
Friday, May 29: High Rize
Saturday, May 30: One Adam 12 (Galo Pacheco)