Dining
Events and Promotions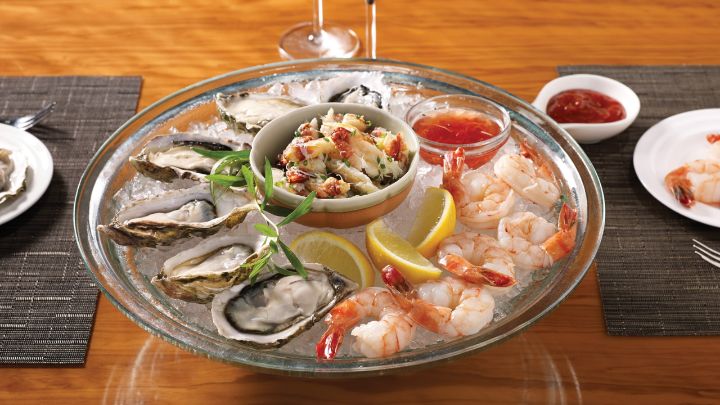 Labor Day BBQ At The Pool

Saturday, September 5 l 6:00 pm – 8:00 pm
Hotel guests are invited to join us poolside on Saturday, September 5, to celebrate Labor Day Weekend with a summertime BBQ. From 6:00 pm to 8:00 pm, Four Seasons Hotel Los Angeles Executive Chef Cyrille Pannier and his culinary team will be grilling some of your favorite BBQ bites including Smoked Barbecued Beef Brisket, Tandoori Marinated Chicken Skewers, Beef Short Rib Burgers and grilled, grass-fed Hot Dogs. Dig into a selection of summer salads such as 5 Layered Taco Salad, Panzanella Salad, and Red Bliss Potato Salad. An array of seasonal desserts will be available for you to savor, think California Peach Pie, Pastry Chef Federico's famous carrot cake, house made ice cream and gelato, and DIY S'mores.

Cost: USD 55 for Adults; USD 25 for Children between the ages of 5-12; complimentary for children 5 years or under. Reservations are not necessary. Seating will be first come, first serve.


All Labor Day events are open to Hotel registered guests only.
Braida Wine Maker Dinner at Culina

Wednesday, September 9, beginning at 8:00 pm
Join Culina restaurant on Wednesday, September 9, 2015, for a wine tasting and dinner underneath LA's starry night sky. Set to take place on the Culina Patio, the evening will feature wines from the celebrated Italian winery "Braida" di Giacomo Bologna, paired with a five course menu created by Culina Sous Chef Denis Dello Stritto. Special guest Norbet Reimish, President of "Braida" winery, will be in attendance to share his expert knowledge of the wines poured during the evening, as well as of the winery's rich history.


Seating for this special wine tasting event is USD 105 per person (excluding tax and gratuity). To make your reservation, please call Culina at +1 (310) 860-4000.
Sunday Brunch at Culina, Modern Italian

Sundays between 10:00 am and 3:00 pm
Gather your family and friends and join us in Culina for a delicious brunch, including your choice of Prosecco, a Bellini or a Mimosa. Our elaborate buffet features a variety of culturally inspired items, including house-made sushi, carving and dim sum stations, seafood, an array of seasonal salads, omelette and eggs Benedict stations, and sensational desserts.

Cost: Adults USD 75 | Children, ages 5 – 12 USD 37 | Children below the age of 5 Free | Reservations: Call +1 (310) 860-4000, or book online via OpenTable
Join Culina, Modern Italian For Crudo Hour

An Italian twist on the traditional happy hour, Culina, Modern Italian's Crudo Hour will feature special prices on crudo, cocktails, carafes, cicchetti (Venetian tapas) and drafts at the Culina Bar every Monday through Friday evening from 6:00 pm to 8:00 pm.
Live Music

Fridays and Saturdays l 9:30 pm – 1:00 am
Join us for live musical performances in Windows Lounge. Sip on a signature coctail while enjoying the company of friends and revelling in the ambience of "Hollywood's living room."