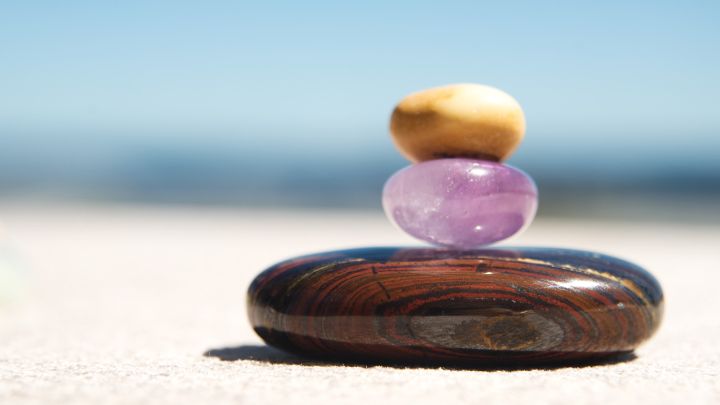 In the ancient form of Sanskrit, the word sodashi means wholeness, purity and radiance, which reflect the values behind all of Sodashi's sophisticated, chemical-free and unique skincare products – without compromise.
Sodashi has successfully harnessed the benefits of plant essences and other natural ingredients to formulate luxurious, effective, 100% natural skincare products and spa treatments that work holistically to nurture the skin. Considered the purest spa products available, Sodashi's face and body therapies are made using the highest-quality ingredients sourced from around the world, all designed to promote inner peace and contentment while enhancing physical, emotional and spiritual well-being.

At the Spa at Four Seasons Hotel Hampshire, guests may choose from a selection of Sodashi facials, body treatments and Day Spa Retreats.

Sodashi Facial Therapies
Pure Radiance
We will take your skin on a journey of total renewal. You can deeply relax as you enjoy Sodashi's aromatic warm facial compresses that soften and exfoliate, and a nurturing face mask, rich in herbal extracts to purify and hydrate the skin. This facial experience is tailored to your skins needs and is enhanced with the Sodashi Facial Massage. The luxurious Sodashi Plant Essence Synergies will eave your skin revitalised and fresh.
60 Minutes - 110 GBP
60 Minutes
GBP 110
Call 44 (1252) 853301
SAMADARA™ ULTIMATE AGE-DEFYING
The Samadara™ Ultimate Age-Defying Facial uses a sequence of timeless, anti-aging techniques rooted in Ayurvedic healing traditions that are designed to reawaken the skin's natural healing energies. Turn back the hands of time and transform your skin with this intensely hydrating and nourishing treatment to increase firmness and elasticity, diminish the appearance of fine lines and restore a youthful glow. A Rose Quartz Crystal facial massage enables the powerful Samadara™ Ultimate Age-Defying Crème to penetrate deeply into the skin for maximum benefit.
105 Minutes - 250 GBP
105 Minutes
GBP 250
Call 44 (1252) 853301
Mankind
Begin with a relaxing Sodashi Himalayan salt therapy back massage that will ease stress and reduce tension in the mind and body. Continue with a deep cleansing and exfoliating facial that balances the skins natural oils and assists in preventing ingrown hairs. Sodashi's soothing mists with woody aromas will de-sensitise your skin and a relaxing facial massage will tone and firm the muscles leaving you looking fresh and revitalised.
60 Minutes - 110 GBP
60 Minutes
GBP 110
Call 44 (1252) 853301
Sodashi Body Therapies
Sodashi Signature Massage
Combining the healing power of touch with Sodashi's unique techniques, this deeply relaxing massage uses smooth stroking movements to encourage an increase in lymphatic circulation and balance the energy meridians in the body.
60 Minutes - 110 GBP
60 Minutes
GBP 110
Call 44 (1252) 853301
Crystalus Body Massage
A sensory experience designed to influence the mind, body and spirit using ancient Australian healing stones and crystals, bringing about total relaxation, rejuvenation and harmony.
90 Minutes - 190 GBP
90 Minutes
GBP 190
Call 44 (1252) 853301
CHAKRA BALANCING THERAPY
Deeply meditative, this experience brings the body's seven main chakras into alignment through a fluid combination of massage, specific essential oil blends and healing crystals. Working subtly on the energetic body with profound effects, this truly unique experience leaves you feeling calm and in a state of harmony, resulting in an increase in overall well-being.
90 Minutes - 190 GBP
90 Minutes
GBP 190
Call 44 (1252) 853301
Contouring Marine Body Wrap
Your treatment begins with an invigorating exfoliation using a combination of finely ground pumice and volcanic clay. Next, Sodashi's warm body mask is applied for a comforting body wrap. Rich in carefully selected marine extracts, plant essences and algae, this mask is used exclusively by Sodashi to stimulate the lymphatic system and help to rid the body of accumulated toxins, which are a common cause of cellulite. After a refreshing shower, Sodashi's specialized contouring gel and cream are applied to your body, leaving your skin toned and lustrous.
90 Minutes - 190 GBP
90 Minutes
GBP 190
Call 44 (1252) 853301
Salt Serenity
Bring your body back to balance with the application of warm, soothing oils followed by a Himalayan salt and plant essence therapy. Designed to relieve stress and fatigue while gently stimulating circulation, this therapy is perfect after long periods of travel or exercise.
60 Minutes - 110 GBP
60 Minutes
GBP 110
Call 44 (1252) 853301
Vanilla Body Bliss
This highly fragrant and gentle all over body exfoliation will sooth and calm the mind and body while revitalising and hydrating the skin. Containing the active ingredient of Sandalwood Powder, this therapy is the perfect tonic to relieve tired aching muscles. Following this fragrant experience you will delight in the aromas of Vanilla and Coconut infused in your skin. This therapy is safe and effective before, during and after pregnancy.
60 Minutes - 110 GBP
60 Minutes
GBP 110
Call 44 (1252) 853301
Note: Prices and treatments are subject to change without notice.