THE BEST OF DUBAI
With the most convenient location of any beachfront hotel in Dubai, Four Seasons is equally ideal for a holiday in Dubai or a highly productive business trip.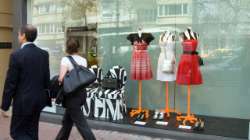 DUBAI SHOPPING FESTIVAL
Every January, this famous shopping festival turns Dubai into a retail paradise with amazing deals and promotions, raffles, fashion shows, concerts and sports events. Plan your visit here at Four Seasons.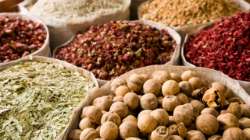 DUBAI SPICE SOUK
Explore the narrow lanes of this lively traditional market in Old Town and discover an abundance of fragrances and spices – from frankincense to cloves, cardamom and cinnamon – sold straight from open sacks.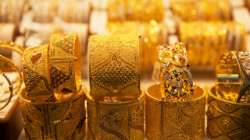 DUBAI GOLD SOUK
Bargain for the best deals in this old-style market, lined with over 300 Dubai jewellery shops. The stores also offer platinum, silver and diamonds – with strict government controls to ensure quality.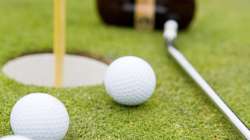 DUBAI GOLF COURSES
With some of the best golf in the Middle East, Dubai offers lush green golf courses amid the desert sands. Four Seasons can arrange tee-off times and tournaments at international-level Dubai golf clubs.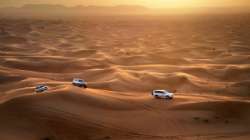 DESERT ADVENTURES
Experience the nearby desert on a four-wheel-drive safari, giving a fun and bumpy ride through the sand dunes. For a more peaceful desert experience, you might prefer a hot-air balloon flight at sunrise.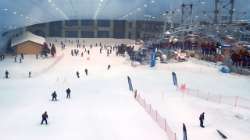 SKI DUBAI
The world's third largest indoor ski slope and the first in the Middle East, Ski Dubai includes a chair lift, T-bar and 6,000 tons of snow. Fly off a 10 ramp, or learn the basics from qualified instructors.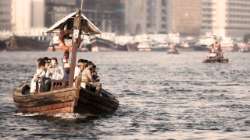 DUBAI BOAT TRIPS
From Dubai Marina, cruise the gulf by yacht, sailboat or speedboat and view the reclaimed islands just offshore, including Dubai's Palm Islands and The World, a miniature map of the planet.

WILD WADI WATER PARK
Just south of Four Seasons on the beachfront, Wild Wadi offers 30 rides and attractions for the whole family. The water park is themed around the tale of Juha, a well-known character from Arabian folklore.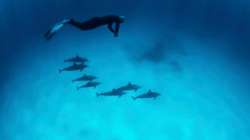 DOLPHIN BAY
One of the world's largest and most sophisticated dolphin habitats, Dolphin Bay lets you stand in shallow water surrounded by these gentle creatures – or go swimming or scuba diving right alongside them!