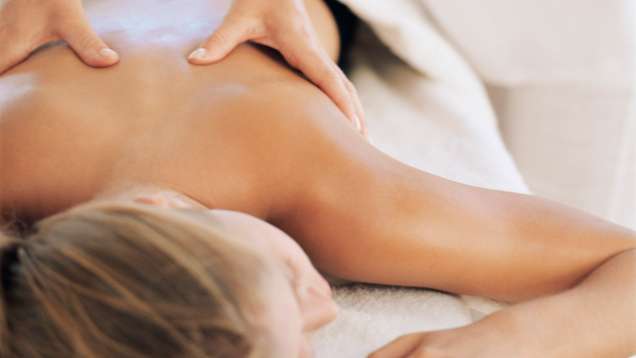 Highly skilled and intuitive, Four Seasons massage therapists are among the finest in the world. Let these experts help you ease away muscular tension, alleviate stress and fully appreciate the beauty of the natural surroundings. Choose from a variety of massage techniques and savour an experience of beauty, peace and nurturing care.
Rainforest aromatherapy
Ideal for the first time spa go-er, this full-body massage allows you to specifically choose from blends of aromatic essential oils with fragrances that respond to your mind, body and spiritual needs. The massage combines light to medium pressure and long, gliding strokes to reduce tension, soothe sore muscles and increase circulation.

Therapeutic deep tissue
Focusing on specific areas, our therapeutic massage uses elbows and forearms for deeper pressure and a variety of targeted techniques to promote recovery of injured and strained muscles, increases flexibility and range of limb motion. This massage is ideal after a vigorous workout or for guests who frequently receive massage.
Natural healing bamboo
Our deepest and most natural massage is known for its unique healing properties. Using freshly cut bamboo of different sizes, this deep pressure massage reduces stress, relieves tension in the muscles and tendons and stimulates the flow of blood and lymph, naturally healing the body and mind.
Costa Rican hot stone
This massage is influenced by the traditions of our indigenous culture. The ancient art includes the precise placement of smooth, heated river and volcanic stones. This medium pressure massage combines the elements of fire, water and earth, bringing profound relief to tight muscles, stressed emotions and a weary spirit.
Mom-to-be pregnancy massage
This massage has been designed for expectant mothers and uses light to moderate pressure combined with gentle stretching. The Mom-to-Be Pregnancy Massage has been found to reduce stress, decrease swelling in the arms and legs, and relieve aches and pains in muscles and joints.

Recommended for women in their second or third trimesters only, this therapy focuses on the comfort of the mother-to-be.
Papagayo reflexology foot therapy
An excellent option for hikers and golfers, this therapeutic treatment begins with the cleansing and exfoliation of the feet and lower legs, using pure Costa Rican volcanic sand. You are then treated to a nourishing pressure-point foot massage using a combination of hot stones and acupressure tools for maximum benefits. Our skilled therapists will dissolve away all your aches and pains.
Stress-relieving neck and back
Feel released of all tension in your back, neck and shoulders as the heated stones are applied. After a long day of travel or a round of golf, this is a perfect way to unwind as you cherish your time here in Costa Rica.

Thai Stretching
This ancient form of massage, practiced for over 2,500 years, is performed on a large mat and uses a combination of stretching and Thai massage techniques to elongate the body and release tight muscles.
Benefits include increased circulation, improved flexibility and general well-being. For this stretching massage, which is performed without oils or lotions, guests wear their own loose clothing.
In-room massage
Add USD 75 to treatment price.

Note: Prices and treatments are subject to change without notice. Prices are subject to a 10% service charge.