Be swept away by the beauty of the iconic Sydney Harbour Bridge and Opera House, Sydney's crown jewels, on the doorstep of Four Seasons Hotel Sydney.
May we help you plan your stay with us?
About
Four Seasons Hotel Sydney
Local Time:
•
Local Temperature:
29°C / 84°F
199 George Street, Sydney, NSW 2000 Australia
Tel.

61 (2) 9250-3100

Fax.

61 (2) 9251-2851
Stunningly situated overlooking Sydney Harbour, Four Seasons Hotel Sydney puts you near the city's vibrant shopping and business centres.
Read more

Sydney Getaway
Book your stay at least 15 days in advance to receive 15% off our Room Rate.
24-hour fitness facilities
Heated outdoor pool
Twice-daily housekeeping
Babysitting services
Award-winning spa
Pei Modern restaurant and Grain bar
Complimentary standard Wi-Fi
Undercover Hotel parking (charges apply)
24-hour business services
Exclusive Executive Club
On-Site Concierge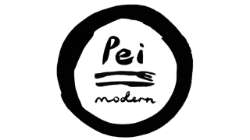 Experience exquisite cuisine that focus on local seasonal produce, great wines and warm, professional service.
Chic and cosmopolitan, Sydney is one of the world's great cities. It pulses with a vibrant social scene and inspiring possibilities for outdoor adventure. Steep yourself in the culture of a city that oozes urban sophistication and also boasts 37 beautiful beaches – including legendary Bondi Beach, just a 20-minute drive from downtown.

Read More
Further Reading
Within Walking Distance
Discover some of Sydney's best attractions, right on the doorstep of Four Seasons Hotel Sydney.
Sydney with Kids
What to see and do with children in Sydney, from beaches to the zoo and fun, kid-friendly dining.

Concierge Recommends
Discover hidden secrets from our Chief Concierge, Jorge Sousa, who spills on where to eat, what to see and where to shop.