Fine Dining in Cairo
From crispy grilled lamb served poolside to a hand-rolled cigar paired with the perfect cognac, each of our five restaurants and lounges is an opportunity to experience our legendary creativity and attention to detail.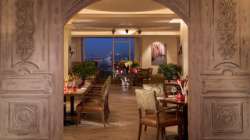 Italian Cuisine at Strada
Bring your appetite to STRADA for rave-worthy Italian fare. Our extensive menu features dishes inspired from all regions of Italy, while our chef puts special emphasis on the inclusion of seasonal and local ingredients.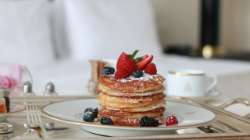 Room Service Redefined
Fall in love with a dish in our STRADA restaurant, then order that same meal in your room the next night. Our In-Room Dining features three restaurant menus and special occasion menus for picnics and snacktime.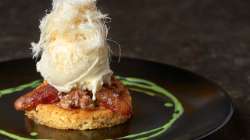 SHAMI CUISINE
The real star of Aura is the modern Lebanese food but wine-lovers may also enjoy the diverse selection of vino imported from the Bekaa Valley in Lebanon. Get a poolside table at night, when the lights reflect off the water and case a beautiful glow.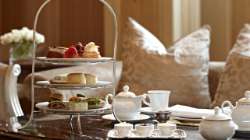 Afternoon Tea at Tea Lounge
If you've never had afternoon tea, now is your time. In addition to the usual hot beverages, Turkish and Arabic sweets are served, providing an unexpected twist on the traditional tea service. The Tea Lounge is also good for informal business meetings.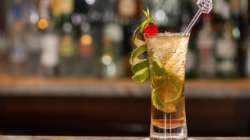 Cocktails at Library Bar
Friends and family enjoy meeting at this intimate and informal lounge, which serves a full selection of beverages, including delicious smoothies for those who prefer their drinks non-alcoholic, and a newly created special steak menu. If you're feeling adventurous, have the bartender help you select a cigar.