Discover a stylish business and leisure retreat at this luxury hotel in Cairo on the Nile's west bank, in the prestigious First Place complex.
May we help you plan your stay with us?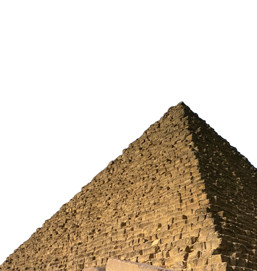 About
Four Seasons Hotel Cairo at the First Residence
Local Time:
•
Local Temperature:
26°C / 79°F
Four Seasons Hotel Cairo at The First Residence, 35 Giza Street, P.O. Box 663, 12612, Cairo, Egypt, 12311
Tel.

20 (2) 3567-1600

Fax.

20 (2) 3568-1616
Stay in the heart of Cairo, with views of the Great Pyramids to enchant you and ancient zoological and botanical gardens just outside your door. At our Cairo luxury hotel, enjoy authentic fine dining and opulent meeting spaces. In nearby Giza, take in the best of the city's arts, culture and shopping.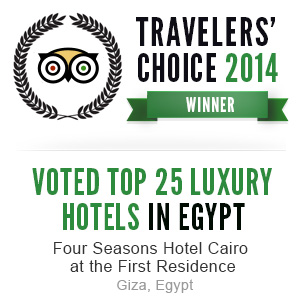 reviews at a glance
from

See all reviews
TripAdvisor

Twitter

Facebook

Bed and Breakfast
Enjoy a perfect night's sleep followed by an expertly prepared meal from our top-rated...
Open-air main pool and children's pool
Private ladies-only fitness room
Audiovisual equipment for meetings
Internet access in guest rooms, suites and meeting rooms
Personal trainers
Multilingual Concierge
Shops and services in First Residence complex
In Egypt's capital, chic restaurants and towering skyscrapers live alongside centuries-old pyramids and mosques, and desert heat gives way to cool nights that are perfect for a boat ride along the glittering banks of the Nile. Experience it all from our luxury hotel in Cairo.

Read More
Things to Do in Cairo
A Day of Shopping
Discover Khan el-Khalili, Cairo's oldest marketplace.