Our Extraordinary Experiences
Stage Presence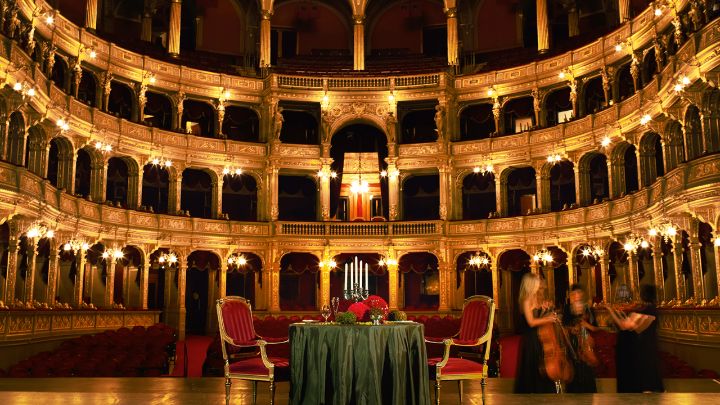 You don't have to be a famous conductor to take centre stage at the Hungarian State Opera House, one of the most splendid and acoustically impeccable theatres in the world. During an experience available only through Four Seasons Hotel Gresham Palace Budapest, you'll take your seat onstage for a dinner that's a once-in-a-lifetime performance exclusively for you. To create your magnificent evening, the Opera House closes its doors for three full days, preparing every last detail according to your personal request. When the curtain rises and the lights dim, a live orchestra begins your private concert. Though you'll surely be captivated by the music and the cuisine, during this unforgettable evening, you're the true star.
Reservations: +36 (1) 268-6000. Availability dependent upon Opera House performance schedule. Please contact the Hotel for more details.

From Europe's finest year-round golf to a spa renowned for beauty and transformative treatments, we provide guests with both recreation and relaxation.
Fitness Facilities
The Health Club combines the best of Europe's elegant spa tradition with a wide range of state-of-the-art equipment. Certified trainers are available upon request to help guests get the most out of their workout.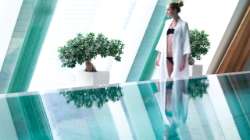 Pool
Take a few laps in the 12-metre (39-foot) indoor infinity pool or relax in the adjacent whirlpool.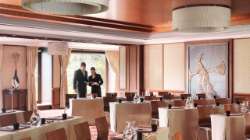 Business Services
Around the clock, our staff or multilingual Concierge can assist you with business, entertainment or travel arrangements.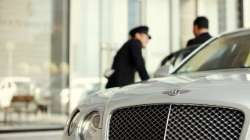 Contact our concierge
A Four Seasons Hotel Gresham Palace Budapest Concierge will arrange a car and driver for a half- or full-day Hungarian wine tour based on guests' tastes.