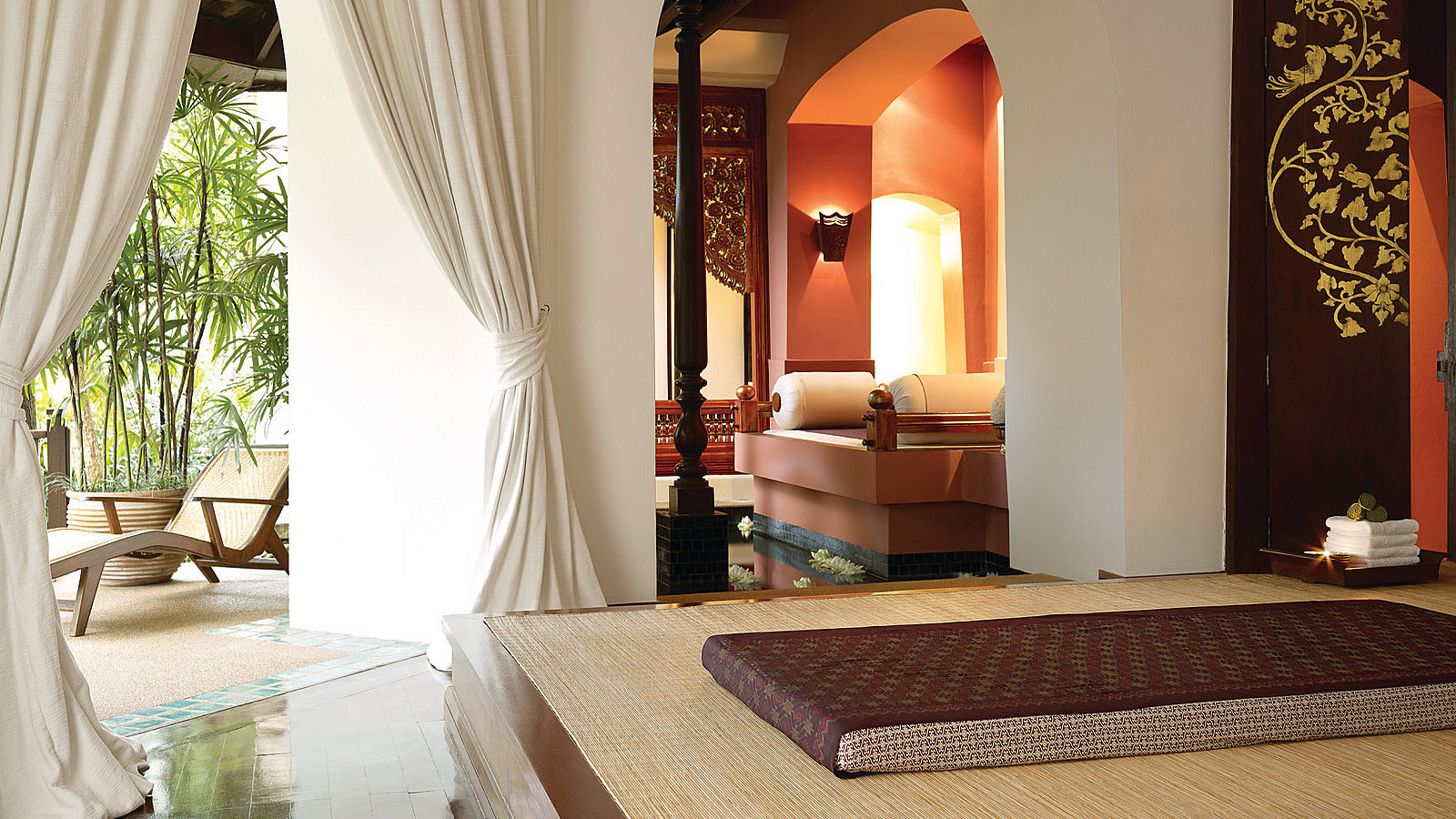 There's no better place to experience a great Thai spa treatment than right here in the Land of Smiles, and the only downside of a great spa treatment is that it tends to end as soon as you've left your treatment room.

The Spa at Four Seasons Resort Chiang Mai has come up with a way to ensure that you can still get your Thai massage fix at home. Join the team at the Spa for our new Spa 101 sessions and learn the skills and techniques needed to recreate your favourite spa experiences.
Couple's Thai Massage Lesson
In this private session for two, couples learn the do's and don'ts of traditional Thai massage from a skilled therapist. Get to know the art of simple Thai stretching, pressure-point techniques and healing strokes, then take your new skills away with you to practise on each other at home.
Note: Price is per couple.
Couple's Back Massage Lesson
During this private back massage lesson led by a qualified massage therapist, couples will learn simple, hands-on massage techniques that focus on tension, stiffness and soreness to help relieve common back problems. This session gives guests the skills they need to perform simple back massage at home.
Note: Price is per couple.
DIY Herbal Wraps and Scrubs
This 30-minute DIY session teaches you the health benefits of natural Thai herbs and how they can be used in body wraps and scrubs. All of the ingredients are 100% natural, and all are selected for their own particular health benefits. Choose from two natural spa products: the Thai Herbal Wrap and the Rice and Spice Body Scrub. After creating your own spa product, you have the option of taking your scrub or wrap back home with you, or indulging with a treatment at the Spa – using your very own product! After the work of making your product, it's definitely a well-deserved treat.

Thai Herbal Wrap – Featuring a combination of prai root (known for its anti-inflammatory properties and its ability to nourish the skin), lemongrass (known for its uplifting aroma as well as its antioxidant and astringent properties), fresh kaffir lime and purfiying Thai mountain clay, the Thai Herbal Wrap stimulates circulation and leaves the skin nourished and smoothed.

Rice and Spice Body Scrub – Including a combination of nourishing prai root, antioxidant ginger (known for its ability to prevent premature skin ageing), sandalwood (to promote soft skin and to reduce blemishes), clove (known for its rich scent and antiseptic properties), turmeric (for a natural golden glow) and exfoliating crushed rice, the Rice and Spice Body Scrub helps to warm the muscles and polish the skin, leaving it feeling soft and smooth with a youthful glow.
Note: Prices and treatments are subject to change without notice. Prices are subject to 10% service charge and 7% VAT.