Dining
Executive Pastry Chef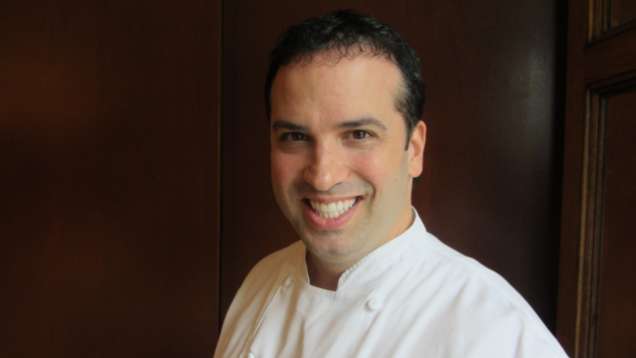 Executive Pastry Chef Tim Fonseca oversees the development, creation and execution of breads, pastries and desserts for The Bristol Lounge, in-room dining and banquet events. Fonseca's sweets range from delicacies and comfort food favourites to liquid nitrogen ice cream, served during the popular Sundaes on Saturdays dessert buffet in The Bristol Lounge. Since joining Four Seasons in 1998, Fonseca has received awards from Boston Magazine and the Food Network. Fonseca has also been involved in numerous charity events and was the face of Boston Bakes for Breast Cancer's 10th anniversary.

"I'm addicted to the creativity, focus and precision that pastry requires. It appeals to the artistic, free spirited part of me as well as the perfectionist," Fonseca says. His culinary career started as a child with his natural inclination for hard work and interest in the arts. He completed Newbury College's culinary arts program followed by specialised courses at Johnson & Wales University. After laying the groundwork in college, Fonseca began his career at the Charles Hotel in Cambridge, where he became an assistant pastry chef at 19 years old and Executive Pastry Chef by age 21. Some of his other stints before landing at Four Seasons Hotel Boston include the Jalouise Plantation Resort in St. Lucia, West Indies and Wildflower Bakery in Providence, Rhode Island.

In his personal life, Fonseca pursues a second career in music. Thus far, he has recorded and produced three contemporary R&B records and was nominated for a Boston Music award in 1995. "My music career comes in handy at work too. When we need to make someone feel extra special, I'm there serenading them with dessert in hand," Fonseca says of his dual talents.