Our Extraordinary Experiences
Romance in a Marine Garden
For a most unique celebration of love, go snorkelling as a couple in a private turquoise lagoon filled with unicorn fish, spotted pufferfish, clownfish and more than 100 other species of marine life. And mark this special occasion by contributing your own addition to the underwater coral garden at Four Seasons Resort Bora Bora.
The Ruahatu Lagoon Sanctuary, exclusively accessible to Resort guests, protects some of the fragile coral colonies that are crucial to the ecosystem. Guided by the Resort's expert marine biologist, Oliver Martin, during this two-hour excursion you'll learn to graft bits of coral so that that they can grow large enough for planting and, eventually, become a permanent part of the lagoon's delicate ecosystem. Swim away content with knowing that you've left a symbol of your love behind to bloom.
Afterwards, celebrate your bond and your accomplishment with a toes-in-the-water Champagne toast. As a souvenir, you'll receive a framed photograph of yourselves swimming amid some of the lagoon's most extraordinary residents. This experience costs EUR 650.
Reservations: Please contact the Resort at (689) 40 603-130.
A fitness centre cooled by ocean breezes, a holistic spa, a dazzling pool that seems to disappear into the ocean – at Four Seasons Resort Bora Bora, these and other exceptional facilities await. At every turn, our attentive staff and resourceful Concierge are on hand to meet your needs.
Explore Tahitian paradise aboard our catamaran
Sink your toes into white-sand beaches, stop for a dip in a crystal-clear lagoon or sip Champagne while gazing on an expanse of shimmering stars.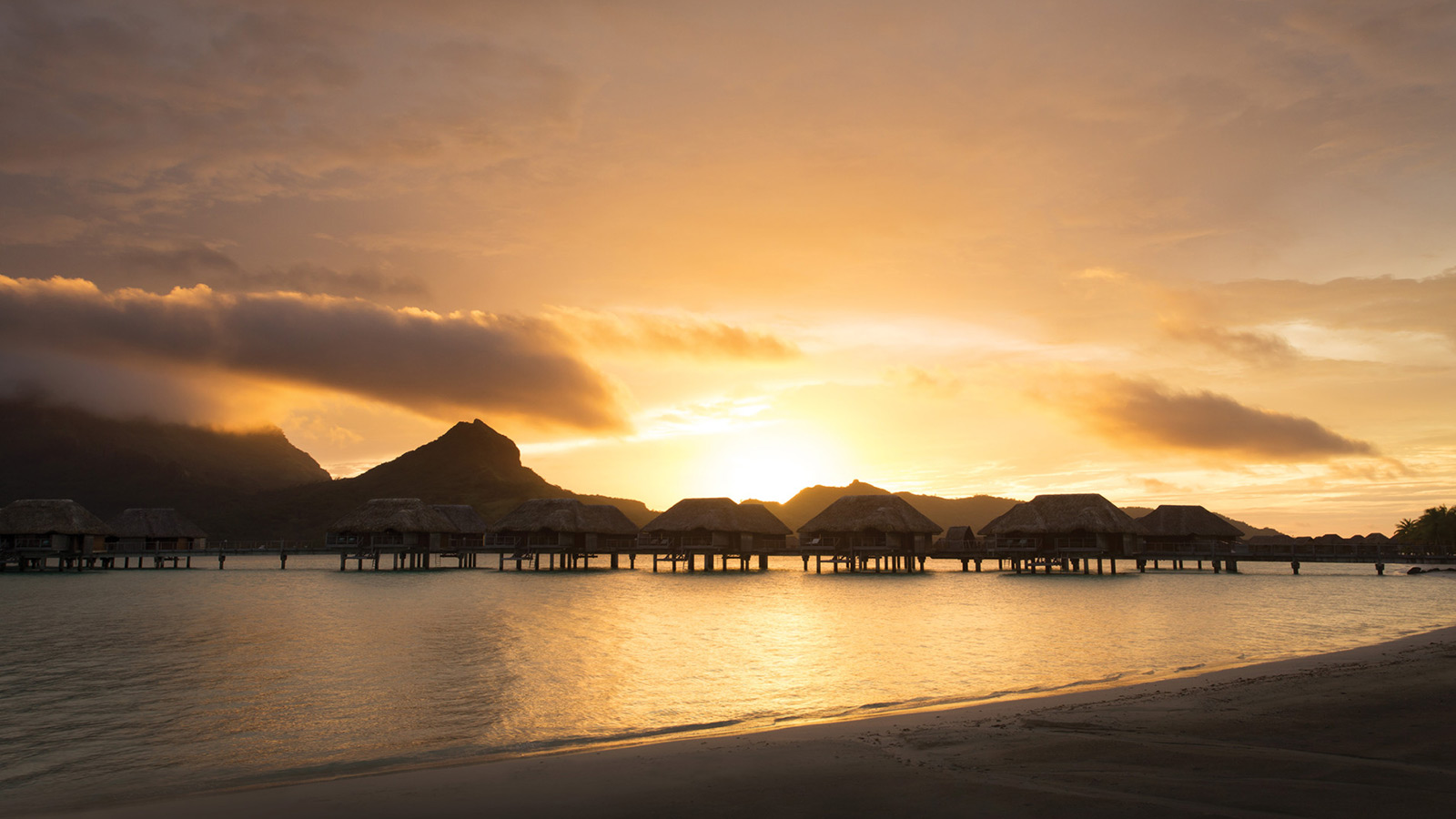 Concierge Recommends
The Concierge Manager at Four Seasons Resort Bora Bora shares travel tips and other suggestions to make your stay in Bora Bora a memorable one.
Event Rooms
In addition to an indoor meeting room and open-sided outdoor pavilion, the Resort offers an expansive outdoor terrace and a secluded wedding chapel.
Tandem Treatments
Surrounded by spectacular views of Mount Otemanu and lush tropical valleys, our Kahaia spa suite allows couples to enjoy holistic treatments together.

Tennis
Practise your serve day or night on either one of our two courts, each of which features an all-weather surface. Partake in the Resort's comprehensive on-property tennis program in partnership with Peter Burwash International.