SPA
Mind & Body Treatments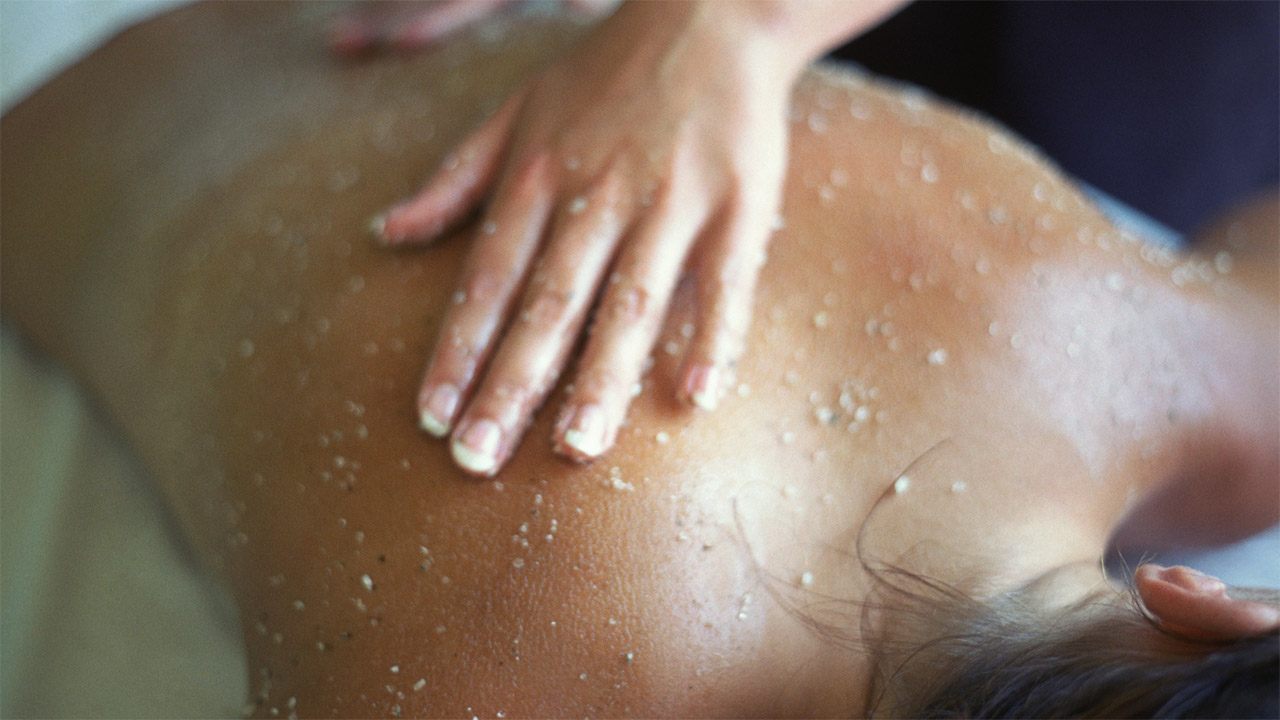 Return to Balance
Take an extraordinary journey to restore balance and well-being. A personalized experience is crafted for your specific wellness needs, beginning with a relaxing foot soak followed by a full body exfoliation and a bath soak with minerals and organic extracts. A customized signature massage with your wellness formula enhances the therapeutic benefits. Foot rejuvenation, head and scalp massage and face hydration further the journey to the place of ultimate relaxation where the body's natural intelligence to heal is awakened.
100 Minutes - 345 USD
100 Minutes
USD 345
Call 1 (818) 575-3010
Lavender Milk and Honey Cocoon
This deeply relaxing treatment begins with a whole grain and organic oil body buff to increase the skin's vibrancy and stimulate circulation. Next, a velvety blend of pure honey and warm lavender milk envelops you in a nourishing cocoon to feed the skin and renew elasticity. Finish with a lavish full-body massage using pure herb and lavender cream to bring you to a state of deep relaxation. This comprehensive whole-body treatment restores the glow of health.
100 Minutes - 335 USD
100 Minutes
USD 335
Call 1 (818) 575-3010
California Dream
This signature service begins with a gentle exfoliation of sugar cane extract infused with shea butter, noni, safflower and other soothing oils that will leave your skin hydrated and radiant. A detoxifying, peppermint clay body mask is applied to draw out impurities and toxins from the skin. Your experience concludes with a nourishing combination of grape stem cell and white tea body butter that will leave your skin renewed and hydrated.
80 Minutes - 280 USD
80 Minutes
USD 280
Call 1 (818) 575-3010
Ginger Lime Sugar Glow
This mild exfoliation begins with the perfect blend of sugar cane infused with ginger, leaving your skin looking and feeling refreshed and vibrant. Next, skin is cleansed with a healing Kombucha body wash. This treatment is concluded by an application of warm coconut and argan massage oil.
50 Minutes - 170 USD
50 Minutes
USD 170
Call 1 (818) 575-3010
Organic Body Polish
This unique treatment combines the exfoliating properties of organic apricot seed, oat kernel, walnut shells,and nourishing properties of jojoba, shea butter and vitamin E, delivering superior hydration. White grape stem cells, green and white tea deliver anti-aging and toning effects to the skin.
50 Minutes - 170 USD
50 Minutes
USD 170
Call 1 (818) 575-3010
Detox Body Wrap
Detoxify and soothe away muscle aches and pains with this deeply therapeutic body wrap. This treatment also includes a full body exfoliation, Knesko marine collagen mask as well as a scalp and neck massage.
50 Minutes - 185 USD
80 Minutes - 285 USD
50 - 80 Minutes
USD 185 - 285
Call 1 (818) 575-3010
Acupuncture
A painless and effective Eastern medical therapy that uses hair-thin needles on specific body points to stimulate its own healing responses. Scientifically shown to help with pain, inflammation, headaches, nausea and many other conditions.
50 Minutes - 175 USD
80 Minutes - 260 USD
50 - 80 Minutes
USD 175 - 260
Call 1 (818) 575-3010
Acupressure
Related to acupuncture, acupressure uses manual pressure instead of needles to stimulate therapeutic points on the body.
50 Minutes - 175 USD
80 Minutes - 260 USD
50 - 80 Minutes
USD 175 - 260
Call 1 (818) 575-3010
Medical Hypnotherapy
Hypnosis is a natural therapy that allows the client to experience a sense of deep relaxation. During this time, the therapist offers the client the power to choose beneficial habits and actions and helps them to release destructive ones which allows them to make positive changes within themselves. Hypnosis is used as an aid to lose weight, stop smoking, reduce stress as well as anxiety management and insomnia.
50 Minutes - 175 USD
80 Minutes - 260 USD
50 - 80 Minutes
USD 175 - 260
Call 1 (818) 575-3010
Energy Healing
An energy medicine therapy that uses touch to influence the body's energy system for balance physically, emotionally and spiritually. A session will leave you feeling clearer and lighter, with a renewed sense of purpose. Schedule a follow-up appointment for the same Complimentary and Alternative Medicine Treatment within 30 days at a reduced rate. Remote service options available for alternative medicine.
50 Minutes - 175 USD
80 Minutes - 260 USD
50 - 80 Minutes
USD 175 - 260
Call 1 (818) 575-3010
Chakra Balancing Ritual
Based on the ancient healing arts of Chakra Therapy, this aromatic journey begins with a relaxing therapeutic chakra foot ritual. Your service provider then expertly customizes your treatment experience by crafting the perfect blend of aromatherapy oils to help bring your chakras into balance. Next your skin is dry brushed and exfoliated using signature body salts. A brief guided mediation is performed and intentions are set before you submerge into bliss and escape with your choice of specialized bath experiences. Pure essential oils, warm stones and the perfect combination of blended aroma therapy oils are used to transport you into a realm of pure relaxation and comfort. Your Journey concludes with balancing face and scalp ritual.
110 Minutes - 350 USD
110 Minutes
USD 350
Call 1 (818) 575-3010
The DreamKit Beauty Sleep Ritual™
A sleep skills massage plus take-home sleep kit
This unique, deeply relaxing and rejuvenating bath soak and massage treatment will also introduce you to a remarkably effective home sleep ritual that will remove stress-driven, sleep-robbing barriers so you can unlock your deepest, natural sleep.
Includes the DreamKit, the breakthrough sleep ritual kit for home use.
80 Minutes - 290 USD
80 Minutes
USD 290
Call 1 (818) 575-3010
Note: Prices and treatments are subject to change without notice.