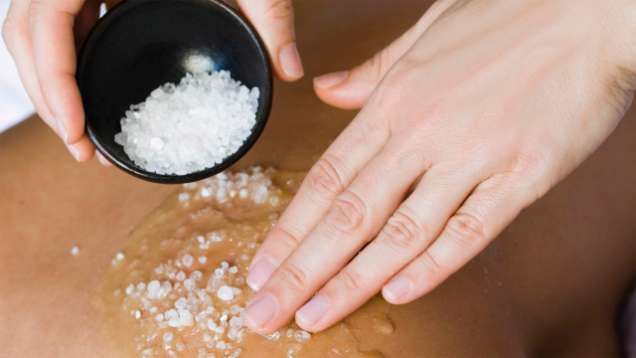 Moisturizing Hair and Scalp Treatment
A revitalizing treatment that freshens your scalp and revives dried hair with the use of fresh coconut milk and a moisturizing hair mask.

Body cleansing and slimming
Arabian coffee ritual
This is a coffee lover's dream come true. It begins with a soft scrub and wrap of freshly ground coffee combined with other healing ingredients, such as minerals of the Red Sea and milk. Coffee's detoxifying elements purify the skin and increase the blood circulation. This aromatic experience culminates in a brief, energising massage with cocoa butter, leaving you with smooth, moisturised skin.
First total cleansing
A full-body, scalp and face exfoliation, plus an energy massage.
Brown sugar scrub
This soft body exfoliation and moisturising mask relaxes and soothes the skin.
Coconut bliss
Enjoy an exfoliation of fresh coconut and milk, followed by a wrap. Finish the treatment with a gentle massage.
Cleopatra
Enjoy a milk and honey bath and a relaxing 50-minute massage.
After-sun refreshment
Aloe vera is renowned for its extraordinary healing properties. Applied to tender, sun-damaged skin, a cool, refreshing wrap of mint and aloe vera gel releases heat from the body. The treatment includes a cooling face mask and relaxing massage.
Essential Sculpting Care
Contouring Treatment for Abdomen, Buttocks, Thighs. An all-in-one solution to refine the figure and smooth cellulite. Intensive massage movements targeted on the abdomen-buttocks-thighs area for complete contouring action and significant results after the first treatment. Lose up to one size after 5 treatments.
Note: Prices and treatments are subject to change without notice. Prices are subject to a 12% service charge and applicable taxes.