Yoga
Yoga
Yoga unites mind, body and spirit in infinite oneness and offers many wellbeing benefits. Connect to self, senses, and spirit with classes centred on movement, meditation, and focused breathing.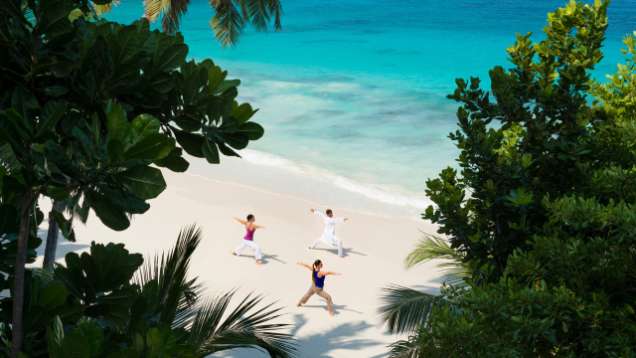 Hatha
A slow and steady exploration of classic asanas (poses) and pranayama (breathing); perfect for beginners or those seeking a gentle practice. Emphasis is placed on awareness, preparing the body – and mind – for a deeper study of yoga and meditation.
Nidra
Meaning 'yogic sleep', Nidra is a deep state of conscious relaxation, practised in savasana (corpse pose) – suitable for everyone and great for reducing stress. Guided via verbal instructions, you will be encouraged to turn your senses and awareness inwards.
Meditation
The practice of finding the stillness that exists between our thoughts – the pure expanded awareness beyond our mental chatter. Suitable for all ages, numerous benefits include a greater sense of self, improved concentration and decreased blood pressure.
Pranayama
A series of guided, controlled breathing techniques that improve and balance the flow of prana (vital life force). Uniting body and mind, it teaches an awareness of breath patterns and their control for increased energy and mental clarity.
Ashtanga
Fast, fluid and physically challenging, Ashtanga is geared towards experienced students or those seeking a more vigorous practice. Our Yogi will guide you through a series of asanas, synchronising breathing and body movement as you flow from pose to pose.