SPA
Sensory Connection Rituals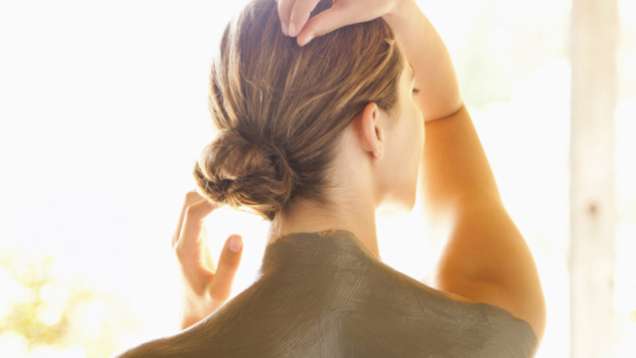 Rhythms of Desroches
MEDITATIVE AND CALMING
From crashing waves to whispering wind, singing birds to the sublime sound of silence, bask in the aural splendour of Desroches combined with a euphonious nod to the island's African heritage. Massage and music meet with a sea-inspired sand, salt and aloe scrub and body mask; a harmonising sound bath of chimes, rain sticks and singing bowls; and a soak in regenerating sea salts accompanied by calming ocean sounds. Your experience ends with a Sound of the Waves Massage, featuring a soothing rolling technique that mimics the sound and motion of waves using eggs filled with heated baobab seeds.
2h 30min
Flavours of Desroches
REFRESHING AND DETOXIFYING
This cleansing ritual is, quite simply, good enough to eat…
Drawing on the island's edible, skin-beneficial ingredients – including lemongrass, pineapple and cardamom – it will leave you feeling thoroughly refreshed inside and out. Begin with a detoxifying facial using the enzyme-exfoliating properties of papaya and pineapple, followed by a deeply cleansing coconut mask. Then slip into an 'edible' coconut water bath infused with lemongrass, before a circulation-boosting massage with warm pindas of pink and black pepper, coriander and cardamom. Your experience ends with a sweet lemony Desroches Tea Ceremony, flavoured with lemongrass (to boost digestion) and buchu (an ancient 'elixir of youth').
3h
Fragrance of Desroches
RELAXING AND RESTORATIVE
Embark on a bespoke aromatherapeutic adventure into the fragrant heart of Desroches. Create your own blend from our range of 15 island-inspired essential oils, each chosen for its balancing effects on the mind and emotions. From the nutty caramel toffee and warm amber scents of exotic omumbiri, omutati, and opoponax to the floral sweetness of frangipani and vanilla, or the zinginess of grapefruit, follow your nose to choose your very own wellbeing-boosting fragrance. We'll then use your unique blend for a bespoke bath, massage and facial experience designed to clear your mind, brighten your mood, and restore your physical and emotional equilibrium. And breathe…
2h 45min
Textures of Desroches
INVIGORATING AND IMMUNE-BOOSTING
Connect to the island's multi-layered sensations with this somatosensory four-handed experience: a harmonious recreation of the soft morning breeze, warm midday sun, cool ocean waters, and stimulating sand. Feathers, crystals, African combs, coconut beads, and the synchronised movements of two therapists combine to incredible effect in an exfoliating sand and coconut bead body mask, followed by a four-handed massage: an invigorating sensory treat featuring a constant alternation of hot and cold crystal balls. Return to blissful relaxation with a soothing head massage beneath a warm stream of coconut oil.
2h 15min
Spectrum of Desroches
JOYFUL AND HOLISTIC
Open your eyes to illuminating joy with this insightful ritual: a powerful exploration of the vibrational benefits of the colours of Desroches – designed to balance the autonomic nervous system and boost wellbeing. Each colour in the visible light spectrum has its own wavelength, frequency and nutritive energy. Inspired by Desroches' violet, orange and red sunset, indigo starlit sky, turquoise sea, green vegetation, and yellow sun, this African crystal ritual features a smudging ceremony, rainbow-hued bath and beautiful visual meditation. It ends with a Dreamsight massage to stimulate the pineal gland, the body's sleep centre, and induce an all-seeing, dreamlike bliss.
1h 45min
Essence of Desroches
BALANCING AND CONNECTING
Immerse yourself in the essence of Desroches and find your place – deep inside and within the wider whole – with this ultimate exploration of self, senses and surroundings. Tap into the universal power that lies beyond your usual reality as you connect soul and senses to Desroches: an island that dances to its own unique beat... Open your eyes to the vibrational benefits of its extraordinary colours with a visual meditation; bask in its aural splendor with an immersive sound bath; connect to the multi-layered textures and temperatures of wind, sun, and ocean with an aromatic hot and cold crystal ball massage; then savour the delicious sweet lemony flavours of a Desroches Tea Ceremony.
90min