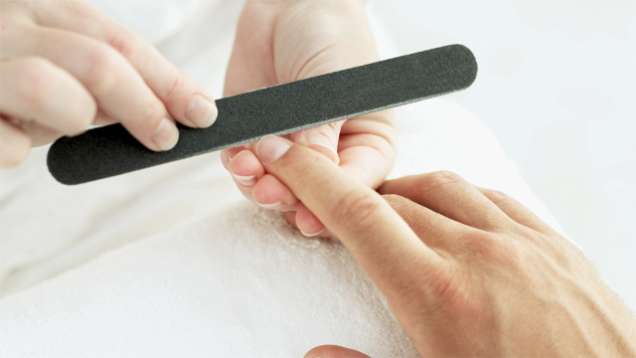 Hair Care
Oil Treatment
Kemiri Oil Treatment
This rich, nourishing treatment helps prevent hair loss, moisturize the hair and reduce split ends. A traditional scalp massage technique ensures deep cleansing and optimum infusion of nutrients, while a fresh basil and ginseng tonic uplifts the mood and strengthens the hair.
60 minutes – IDR 800,000
Traditional Oil Treatment
The Balinese keep their hair thick and lustrous with fresh coconut oil infused with pandanus leaf, fenugreek seed, sandalwood and cinnamon. A relaxing scalp, neck and shoulder massage stimulates circulation and delivers nutrients to the hair follicles.
60 minutes – IDR 800,000
Hair Mask
Avocado and Honey Hair Cream Mask
Known as the fruit of endless benefits, vitamin-rich avocado helps maintain nourishment and prevent hair loss, while the honey deeply moisturizes. The mask is followed by a unique rinse, featuring pounded hibiscus leaves, traditionally used to smooth frizziness.
60 minutes – IDR 800,000
Crème Hair Bath
Practised for centuries by Indonesian royalty, this traditional treat features a luxurious shampoo followed by an intensely nourishing scalp massage with organic ginseng, avocado or aloe vera crème. Warm steam maximizes the crème's effect, accompanied by a balancing neck and shoulder massage.
60 minutes – IDR 800,000
Nail care
Ultimate Manicure
Manicured to perfection – shaping the nail, smoothing dry skin and cuticles, nail buffing, massage, scrub and hand mask. It's all in the details. Choose to add polish (extra 15 minutes). 60 minutes – IDR 750,000.
Uber Pedicure
A long-lasting result, this Uber Pedicure is sensitive and deep. Recline in our custom leather chair while your therapist goes to work shaping, smoothing and soothing feet and legs. The results are dramatic with a beautiful, natural finish that glows on its own; choose to add polish if you must (extra 15 minutes).
75 minutes – IDR 850,000
Gel Nail Polish Application
Enhance your manicure/pedicure with an application of gel nail polish – a high-resistance polish that can last for up to two weeks with no cracking, peeling or chipping.
30 minutes – IDR 250,000
Gel Nail Polish Remover
30 minutes – IDR 150,000
Regular Nail Polish Application
15 minutes – IDR 150,000
*Gel nail polish removal is also available. Please contact the Spa Reception for details.
Note: Prices and treatments are subject to change without notice. Prices are subject to a 21% tax and service charge.