Our creative group activities are designed to help your guests immerse themselves in the colours, tastes and aromas of Bali life. Whether it's a group cooking class by the banks of the river or a rafting trip through the jungle, we'll use our exclusive community relationships and on-site experts to help you add excitement and thrills to your itinerary.
On-site Activities
Delve deep into Balinese tradition by learning how to plant that essential ingredient: rice. Members of your group will embark on a guided walk through rice fields to the Ayung River, where they'll learn how to plant and harvest rice the local way.

Cap off a day of meetings with a visit to our bamboo wellness pavilion surrounded by jungle greenery. Our resident experts can lead your group through gentle yoga and meditation sessions, an afternoon 'air nap' or even a laughter class – guaranteed to de-stress and inspire.

Build camaraderie and teamwork with a lively class at our open-air cooking school, set among the herb and vegetable gardens along the river. Your guests will learn hands-on methods for making traditional Balinese food before enjoying the fruits of their labors.
Off-site Activities
There's nothing that builds a sense of teamwork so quickly as paddling through the rapids. Our guide will help your group navigate down the Ayung River, discovering historic and holy sites along the way, and passing by rice terraces and majestic gorges.

ON YOUR MARKS, GET SET, PEDAL!

With options for all fitness levels, our cycling tours introduce your guests to Bali's beauty: exploring a neighbouring village, heading to the viewpoint for the Mount Batur crater, or pedaling through jaw-dropping landscapes that few visitors get to see.

Help your group let off steam in the most thrilling way: swinging high from the forest canopies and soaring through the air at Bali Treetop Adventure Park. Those who prefer to stay on the ground can explore the encompassing Botanical Gardens on foot.

Bali's most famous temples and historical sites are often crowded, yet the island still harbours many sites that are off the beaten track. Experience a sense of discovery with our knowledgeable guides, who share the village's secrets exclusively with Four Seasons guests.
I am proud to share my heritage through food, and inspire your group to unveil the beauty of Balinese's traditional cuisine in every step of our cooking class.

Wayan Sutariawan

Senior Sous Chef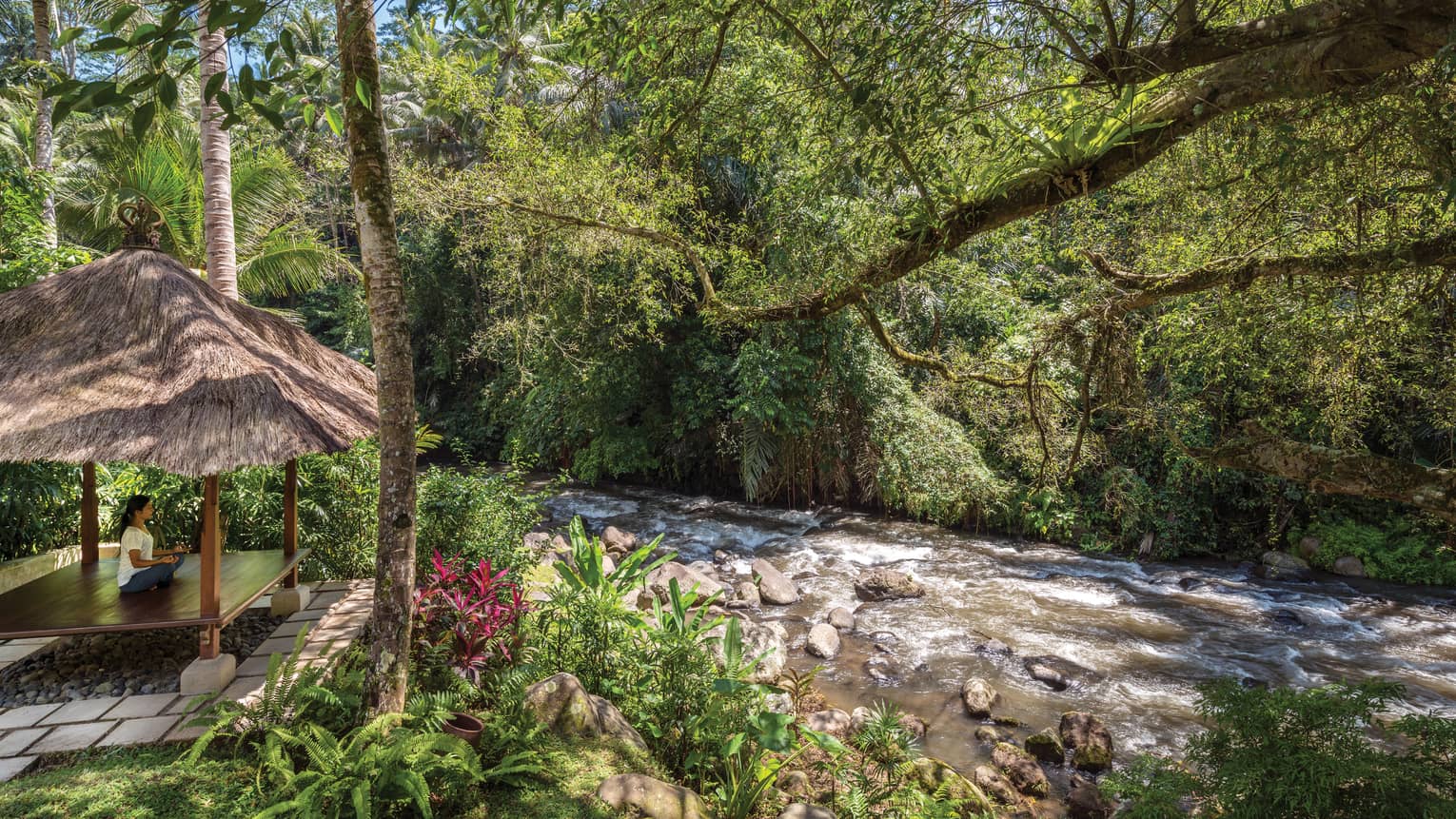 Community Outreach Programs
Guided by the Balinese philosophy of Tri Hita Karana, meaning "the three causes of happiness," our Resorts believe that humanity, God and the environment must all be in balance to achieve harmony. Join us in activities that work toward achieving that harmony.