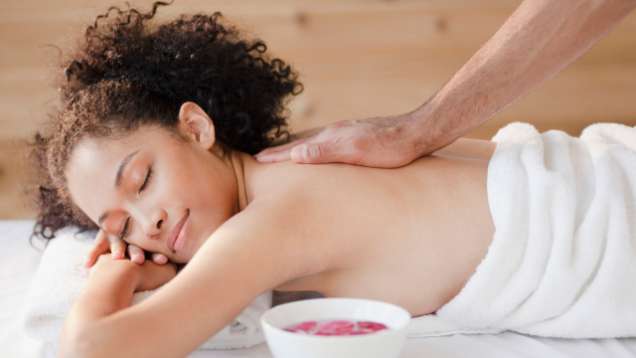 Nature's Body Polish
A perfect body treatment for those looking for an invigorating body polish to address pigmentation or sun damage. This treatment includes a citrus-kombucha wash and almond-orange fruit and nut scrub with apricot seed, orange oil, oat kernel, and walnut shells combine to gently clean and exfoliate dead skin cells. To hydrate, tone and brighten your skin, we enlist the help of jojoba, shea butter, vitamin E, grape stem cells, green and white tea as a finishing touch.
Citrus Sugar Glow
This exfoliation experience begins with a lively citrus-kombucha body wash followed by the vibrant aromas of our ginger-lime sugar scrub. Warm, nourishing coconut and argan oil infused with avocado oil, apricot oil, rose hip, and vitamin E is slowly drizzled on to the body for superior hydration, nourishment, and total body relaxation.
French Green Clay and Seaweed Detox Wrap
This body wrap begins with a gentle sugar exfoliation to improve skin tone and texture. Soothing ingredients, including shea butter and noni, make skin silky-smooth, while our lively peppermint scented French green clay and seaweed detox body mask helps draw out impurities. Coconut, argan, grape stem cells and tea extracts help hydrate and improve tone and texture.
GRAPE STEM CELL WRAP
Calm, alleviate and revitalize sun-parched skin with 100% natural, 70% organic ingredients of grape stem cells, spirulina, aloe vera, white tea, pine bark extract and vitamins C and E. A dry brush exfoliation begins the treatment to remove dead skin cells while promoting lymphatic flow throughout the body. Next, grape stem cell, white tea, and seaweed body butter are slowly painted for ultimate hydration. A calming scalp massage is given while the body is enveloped for deeper relaxation. An excellent treatment for post-sun, dehydrated and aging skin.
Please note: Prices and treatments are subject to change without notice.