SPA
Once in a Lifetime Experiences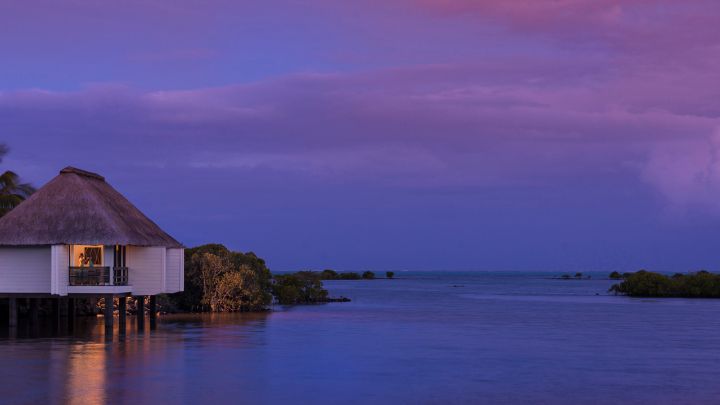 Whether celebrating a special occasion or simply looking to indulge your senses and disconnect from the day to day, discover a Spa experience you will never forget.

After 8
Soft evening light welcomes you to an overwater heaven at the Spa where a twilight revival awaits. Soothe your senses with the gentle glow of candlelight as you relax in tranquil surroundings. The specially created candles once molten will become the base of your 90 minute rejuvenating massage. Following your treatment, embrace your blissfull state in the total privacy of the Spa and enjoy a gourmet dinner served with a bottle of iced Veuve Clicquot.

90 Minutes
90 Minutes
Call + (230) 4023100*
Honeymoon Hibiscus Blessings
Honeymooners may celebrate their union with this exclusive ritual. Begin your experience in one of our private overwater couple's treatment suites, continue with a 90 minute sensual and deeply relaxing massage. Experience a tranquil state of togetherness while enjoying a bottle of Ruinart rosé in your suite.
90 Minutes
90 Minutes
Call + (230) 4023100*