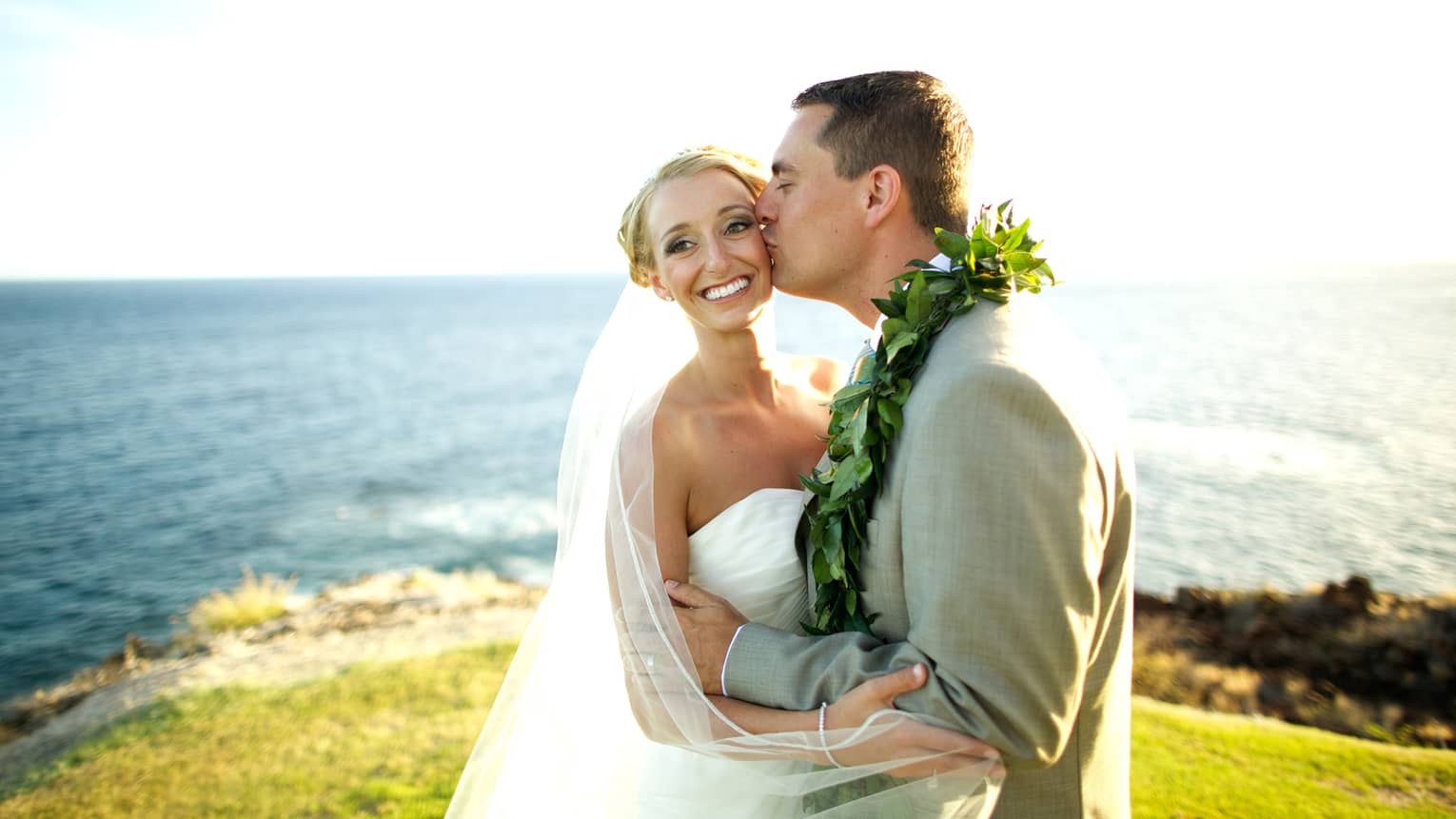 Our Just the Two of Us Package is exactly what it sounds like. We'll put together a magical experience for you and your love, from the intimate garden ceremony to an unforgettable private dinner beneath the stars, and every detail in between.
• Non-denominational Officiant
• Traditional bridal lei or small bouquet(s)
• Traditional groom's lei or bouttoniere(s)
• Hawaiian solo guitarist for ceremony
• Miniature two-tier wedding cake, chef's choice design
• One hour of professional photography
• Dining under the stars dinner for two
• Special wedding turndown amenity
• Assistance with the marriage license
• Complimentary use of Wailele Garden or Lana'i Garden for ceremony

Only eligible for 2 guests. Items can be added to package but nothing can be removed.