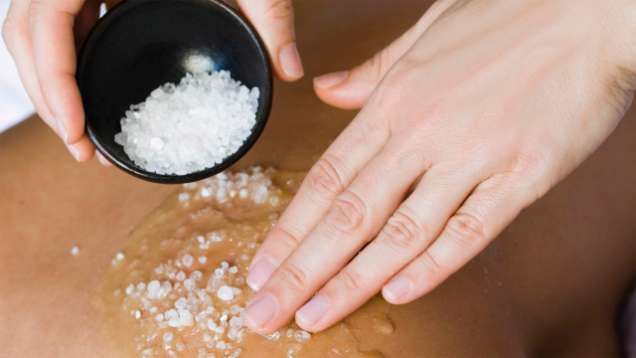 Essential Sculpting Care
The ultimate contouring performance: Lose up to one size after just 5 treatments.

This contouring treatment is an all-in-one solution to refine the body and smooth cellulite. The intensive massage movements targeted on the abdomen-buttocks-thighs area act as a deep contouring and cellulite treatment that renders significant results after the first treatment. Lose up to one size and see even better results after only 5 treatments.
Egyptian Loofah Scrub
This treatment begins with a skin brushing using an Egyptian loofah to improve lymphatic and blood circulation. The invigorating traditional body scrub followed by the application of aromatic oils will leave your skin feeling soft and supple.
The Argan Body Scrub
Using 100% pure Argan oil, salt and lavender, we perform a special body scrub. While the Argan oil imbues it with a healthy, radiant, youthful glow, the pure essential lavender oil leaves skin soft, refreshed and moisturized.

My Perfect Skin
Perfect body peeling from products of the following scrubs: rose, mint, chocolate and coffee according to your needs. Let us remove dead cells and leave your skin feeling like velvet, followed by an application of cream that gives a complete sensation of beauty.
Choose from: Strawberry, Rose, Sandalwood, Chocolate creams.
Body Detox Wrap/Mask
Designed specifically to rid the skin of toxins and cellulite, a special mud wrap is applied to target areas, increasing circulation and penetrating deep into the skin. While the wrap works its magic, rest in a soothing blanket and enjoy a face and head massage designed to deliver complete relaxation.
Prices and treatments are subject to change without notice. All prices are subject to 27.56% tax and service charge.