Less than 10 miles from the Austin airport, and only steps from downtown, Four Seasons Hotel Austin provides a unique and inspiring destination for automotive events. Stage vehicles on the Hotel's stunning front drive for a memorable first impression. Showcase up to seven cars in our Ballroom. The Hotel's tested drive routes weave through rolling hills, ancient oak groves, fields of wildflowers, and past some of the best BBQ in Texas—and the Formula 1 US Gand Prix, Circuit of the Americas is a short 30 minutes away.
Vehicle Accessible Venues

2

Number of cars that can be showcased

20

Event Guest Parking Spaces

200+
Advantages of Our Location
Give guests a first look when you stage vehicles on the Hotel's stunning front drive.

Our lakeside setting offers exceptional opportunities for outdoor functions with easy access from the ballrooms to the expansive lawns and terraces.

LIVE MUSIC CAPITAL OF THE WORLD

After a day of driving, guests can enjoy Austin's vibrant entertainment scene within easy walking distance of the Hotel. With hundreds of live music venues, there's always something playing.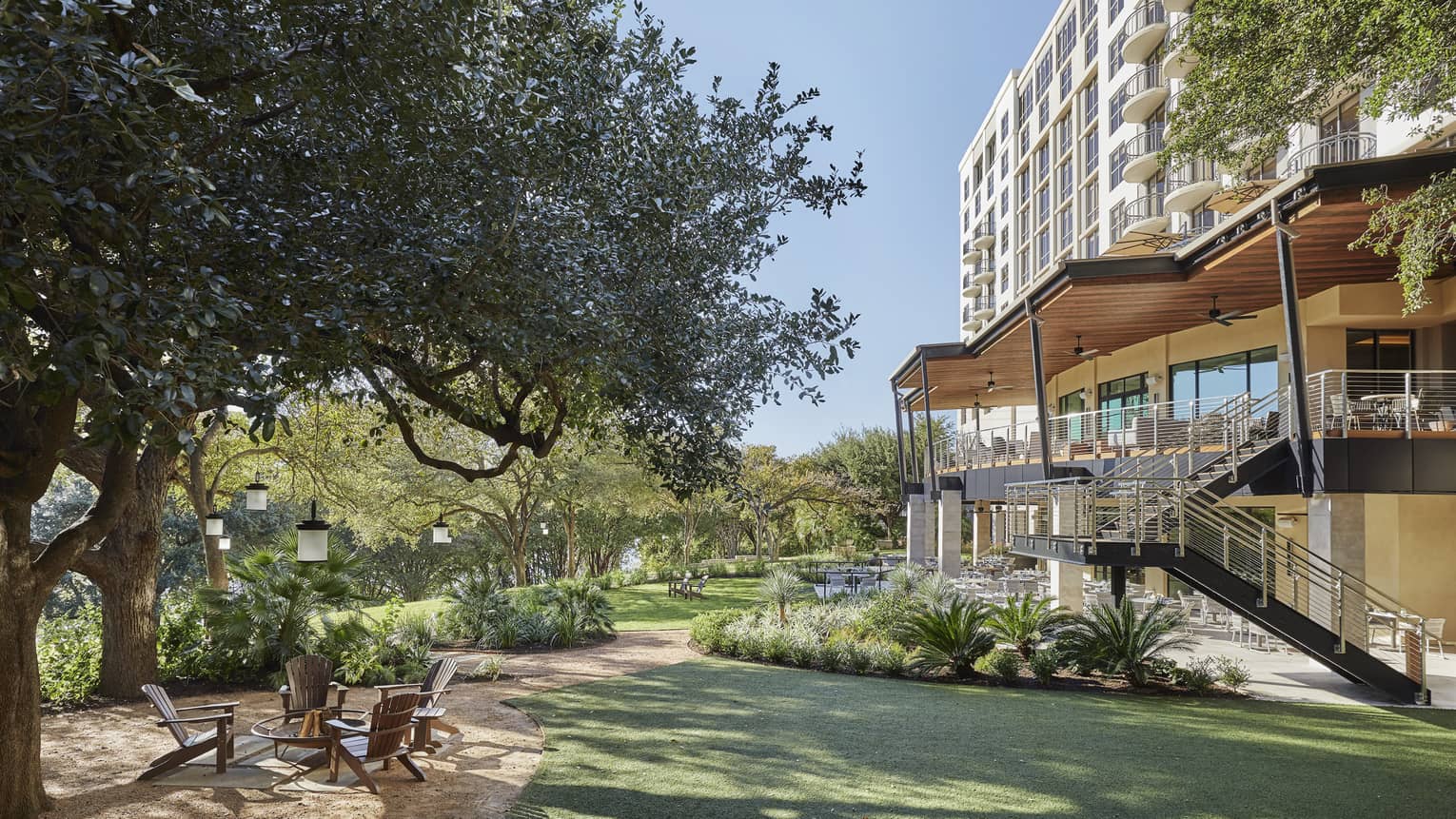 EXCLUSIVES AND BUYOUTS
Take over the entire property for your automotive event. Your group will enjoy complete privacy, total access to amenities and services, and unlimited opportunities to wow your guests.
The Details
CAPACITY
17 event spaces
2 vehicle-accessible event spaces
20 car capacity to showcase on property
200+ outdoor event parking spaces
200+ covered event parking spaces
294 accommodations, including 33 suites
AIRPORTS & TRANSPORTATION
20 minutes from Austin-Bergstrom International Airport (AUS)
PARKING, VALET & SERVICES
Valet parking; covered parking garage equipped with security cameras
On-site car wash
On-site detailing area
Front drive staging
Back lawn staging
Experienced staff and professional technicians
3D designs and onsite renderings
LED, decorative and intelligent lighting