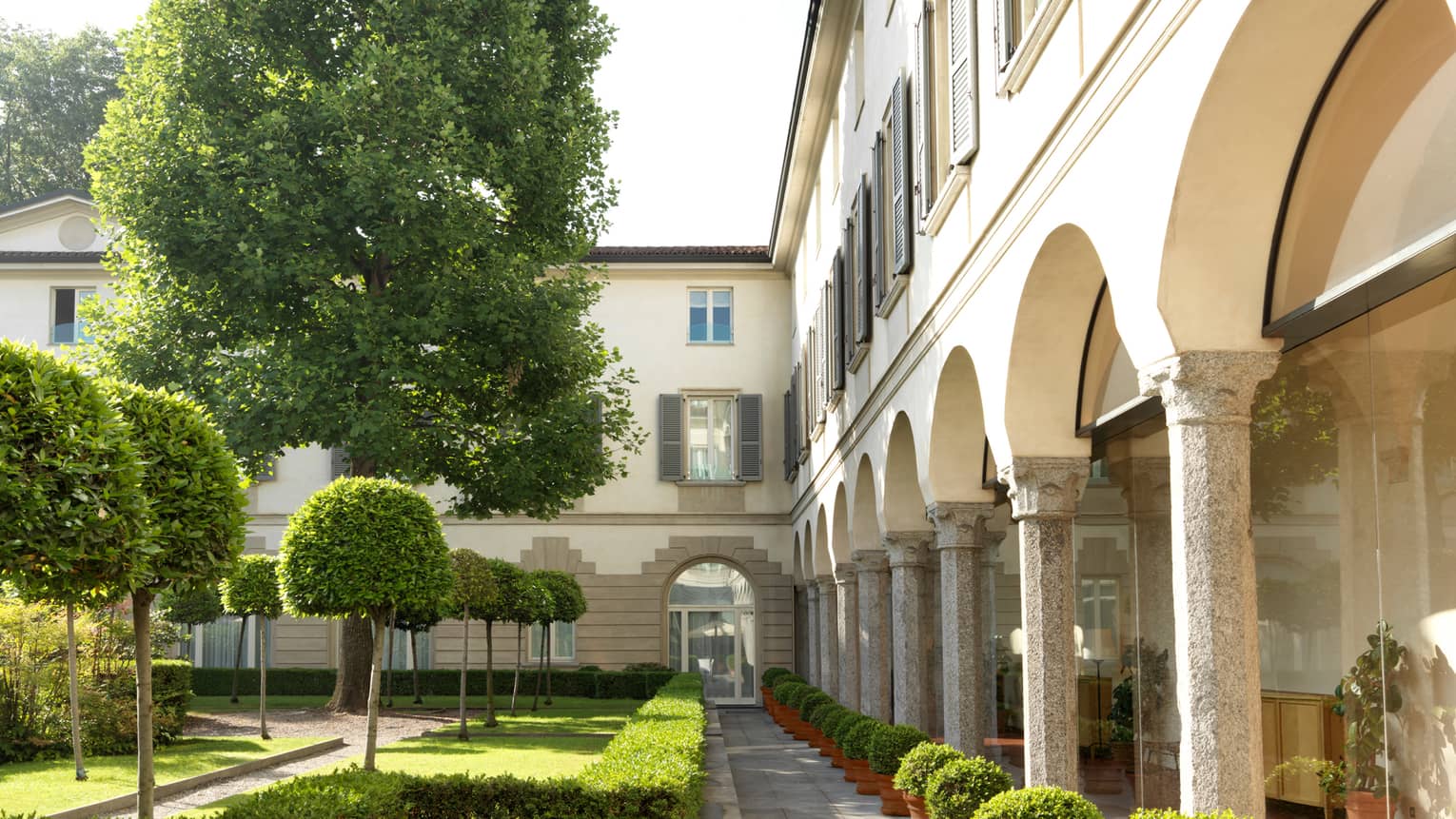 1990–1999
Acclaimed as a North American leader in hospitality by the start of the decade, the Four Seasons brand had arrived. Anticipating the demand for a new generation of leisure experiences – offering exceptional service and facilities in exotic destinations – the company focused on expanding its portfolio of resorts throughout the 1990s. It also introduced the Four Seasons experience to a significant number of destinations in Europe and Asia.
1990

In 1990, Four Seasons launched its first tropical resort, in Maui. The following year, the company welcomed guests to the idyllic, little-known Caribbean island of Nevis. Both resorts were quickly hailed as best in class.

1992

The first Four Seasons hotel in Asia opened in Tokyo in 1992. Later that year, the company entered a host of additional Asian destinations through the acquisition of Regent International Hotels. Along with management of Regent hotels from Hong Kong to Beverly Hills, Four Seasons acquired a number of milestone projects that would open as Four Seasons hotels, including the elegant I.M. Pei-designed spire on Manhattan's 57th Street (in 1993). By the close of 1992, Four Seasons exceeded 10,000 guest rooms and 20,000 employees worldwide.

1993

The first restoration of a historic property – the Renaissance convent that became Four Seasons Hotel Milano – opened in 1993. Since that time, Four Seasons has transformed historic treasures in cities such as Istanbul (in 1996), Paris (in 1999), Budapest (in 2004), Florence (in 2008) and Madrid (in 2020). Ultra-private seclusion in Balinese pavilions, also unveiled in 1993, was a stepping stone to the concept of luxurious tented accommodations at Four Seasons Tented Camp Golden Triangle – opened in 2006 – which even offers sanctuary to a herd of rescued elephants.

1994

In 1994, His Royal Highness Prince Al-Waleed bin Talal became a major stakeholder in Four Seasons.

1995

In 1995, Four Seasons Resort Chiang Mai became the company's first sophisticated in-land resort – a concept later introduced from California (in 1997) to Hampshire (in 2005) and which also provides guests the opportunity to enjoy city-country retreats.

1996

In 1996, online marketing for the company was enhanced with the launch of www.fourseasons.com, which became transactional for hotel bookings three years later, in 1999.

1997

In 1997, Four Seasons was listed on the New York Stock Exchange.

1998

With its first Maldives resort in 1998, Four Seasons began to add top scuba diving destinations to its growing choices for leisure guests. The experience was further enhanced in 2000 with the option to explore uninhabited Maldivian atolls on a luxurious private cruise aboard Four Seasons Explorer.