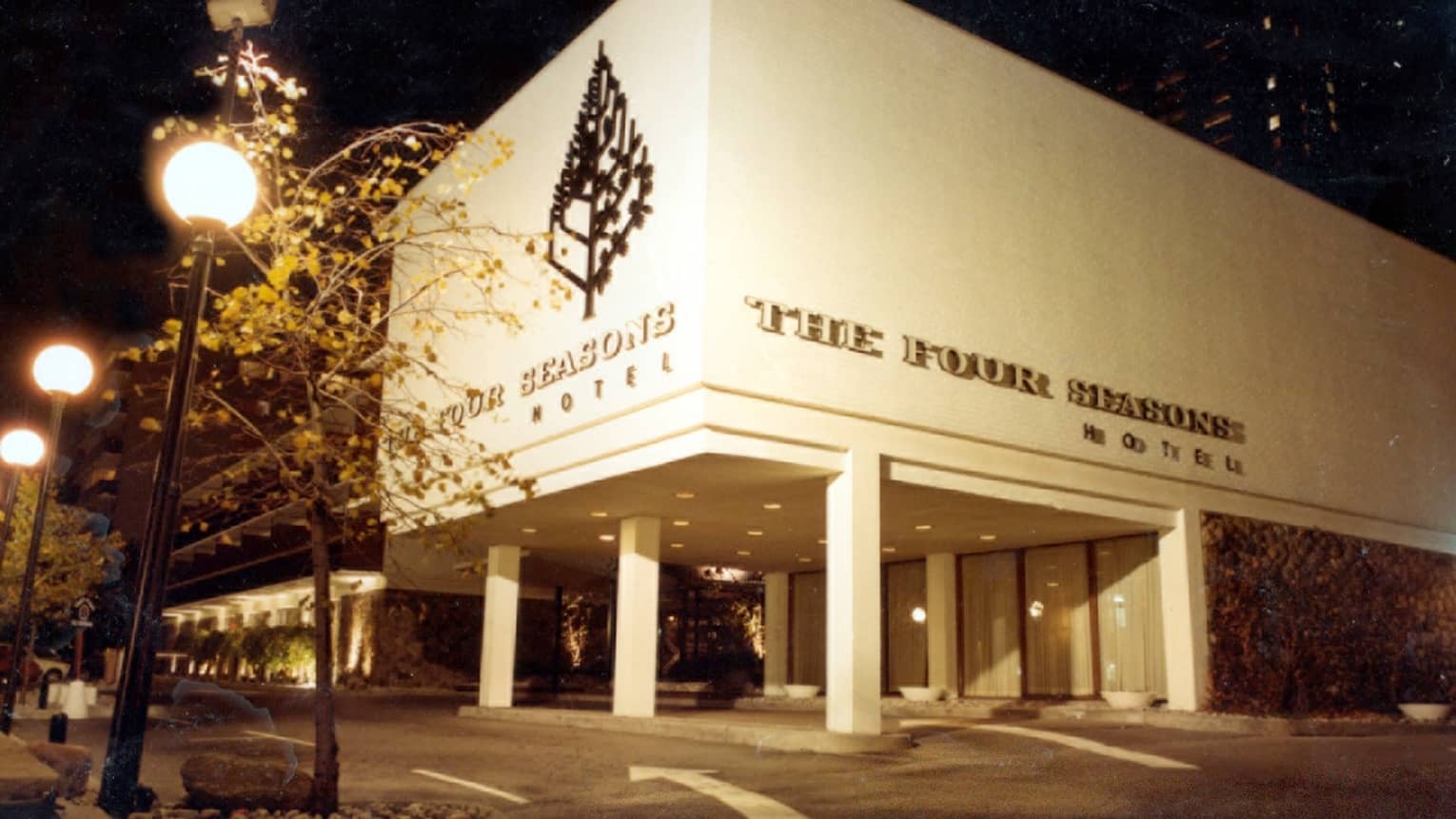 1960–1969
Isadore (Issy) Sharp had no plans to enter the hotel business on a grand scale when the young architect and builder – working with his contractor father, Max Sharp – constructed his first hotel. Over the course of this decade, he opened three Four Seasons hotels. Sharp's experience would pave the way for the creation of a new kind of hotel, one focused solely on the guest.
1961

The first Four Seasons hotel opened on the first day of spring in 1961 on an unlikely downtown site in Toronto, Canada. It had taken more than five years for Issy Sharp, still in his 20s, to convince backers of his vision. Yet, from the start, the 125-room motor hotel showed the hallmark of Four Seasons – a more personal style of service. "We opened our first hotel with a simple principle: treating every customer as a special guest." Issy Sharp was both the developer and the builder of the hotel, with his original partners, Murray Koffler, Max Sharp, Eddie Creed and Fred Eisen.

1963

In 1963, Four Seasons opened its second hotel, Toronto's Inn on the Park. Sharp again commissioned Peter Dickinson, the architect responsible for the innovative design of his first Four Seasons hotel two years before. Perched on a hill above hectares of parkland, and boasting one of the city's top restaurants, the sophisticated urban resort-style hotel was an instant success. Towards the end of the decade the company opened a third hotel, leading to more significant expansion in the 1970s.