Impress your guests with innovative menus that show off the unique flavours of authentic Cantonese cuisine and beyond. Our chefs leverage their relationships with nearby farmers and suppliers to bring you the highest-quality ingredients. Let us take your event to the next level with creative food and beverage experiences – everything from bento-box lunches to elegant gala dinners.
EVERYTHING YOU NEED
A Melting Pot of Flavours

Let us create a connection to Singapore's multicultural heritage through imaginative menus that reflect the bounty of our island nation. The Peking Duck, roasted in a mesquite-wood oven and served with caviar, is a guest favourite.

Guests can choose from five on-site options for dining and drinks, including Japanese-Peruvian restaurant Nobu Singapore, award-winning Cantonese restaurant Jiang-Nan Chun, modern Asian brasserie One-Ninety, wellness coffeehouse Pool House and cocktail bar One-Ninety Bar.

Details

Our seven elegant private dining rooms at Jiang-Nan Chun and Nobu Singapore are perfect for intimate family dinners and cocktail parties or important business meetings.

Details

Have your group sip cocktails from the poolside bar and mingle next to sweeping skyline views on our 20th floor. Gather around the pool area or opt for one of our two penthouse function rooms.
The gasp and silence when I present and carve the Peking Duck – and the pleasure that beams from our guests' first bite – delights and inspires me to keep at my craft, every single day.

Don Chan

Roast Specialist at Jiang-Nan Chun
Meet The Team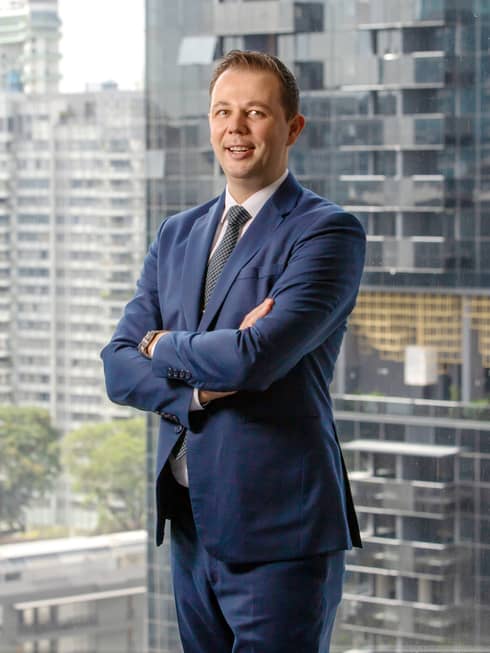 Tomas Stoila
Director of Food & Beverage
Familiar with the dynamic energy of the Garden City, Tomas Stoila brings a keen understanding and knowledge of the local and international food and beverage industry. If he's not exploring the local food scene, he can be found on the courts enjoying a game of tennis.
"Singapore is a vibrant city and the food scene is always evolving. It's all about taking it to the next level and delivering exceptional experiences for our guests."