An effortless way to live

Whether enjoying a morning swim beneath swaying palm trees, or savouring year-round sunshine with a soothing spa treatment by the pool, discover just how effortless life can be, when you live it with Four Seasons.

Your own resort-style oasis

Bathed all year round in blue skies and sunshine, this stunning hillside resort on the shores of the Red Sea is where luxury resort living and pristine natural beauty come together in perfect harmony.

From greeting your family by name the moment you step in the door, to connecting you to the very best of the local area, the dedicated concierge team strive to deliver service that is personally tailored to you.

Designed with living in mind

Set over two floors, traditional Arabesque-inspired homes open onto their own private poolside terrace and garden, providing the perfect space for family dinners and lively night time celebrations.

Keep in shape at the spa and wellness centre's freshwater lap pool, where specialized Four Seasons trainers can help you put together a fitness plan that is customized to meet your individual goals.

A lifestyle that is distinctly yours

Whether relaxing on the golden sands of the Red Sea, or exploring the fascinating world beneath the waves with a private diving instructor, our dedicated team makes sure life in Sharm el Sheikh is however you want it to be.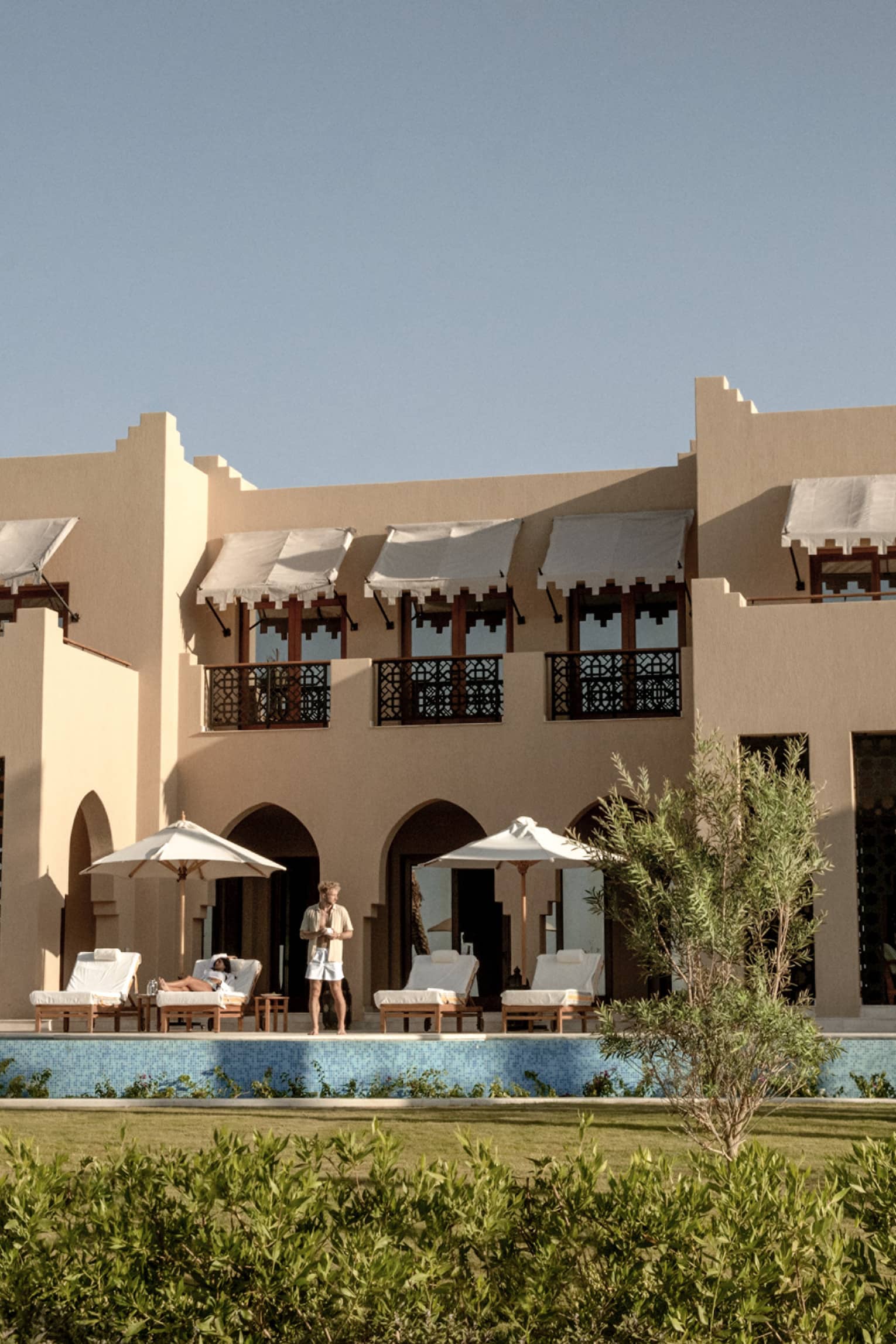 Four Seasons Private Residences
Sharm El Sheikh
A landmark home in a legendary resort
Continue to developer's website
By clicking on this residential link, you are linking to a third party residential website. Neither Four Seasons Hotels Limited nor any of its affiliates ("Four Seasons") guarantee or assume responsibility for, the accuracy or completeness of any information displayed on this residential link/website and expressly disclaims any duty or obligation to review or correct any of the contents of this website. Four Seasons is not the owner, developer, sponsor or sales or marketing agent of, and Four Seasons has not made any representations, warranties or guarantees whatsoever with respect to the residential project on the website to which you are linking. Should you choose to use this residential link, you assume total responsibility for your use of the pages and website to which you are linking.
Residences currently available for purchase

If you are interested in purchasing a Private Residence, simply visit the property developer's website via the button above, or contact us directly using the button at the top of the page.