Meet Your Team
Kerry Sear, Executive Chef
Meet the man at the helm of the world's highest Four Seasons kitchen.
From coordinating a 20-course chilli-inspired dining experience for a couple wishing to taste the spices of Shanghai to navigating aviation safety regulations, every day brings a new opportunity for Executive Chef Kerry Sear to put his culinary chops to the test. "I'm always looking for challenges," he says. "Each Four Seasons Private Jet journey is like competing on Top Chef – it's one challenge after another, but with so many rewards along the way."
For Kerry's ever-changing jet menus, precision planning is essential – as is creativity. Given the constraints of an on-board kitchen, he performs much of the prep work and initial cooking on the ground. "Once a guest chooses their meal in flight, we finish it in a special steam-equipped oven, and add fresh touches such as fruits and herbs picked up in the last destination," he says.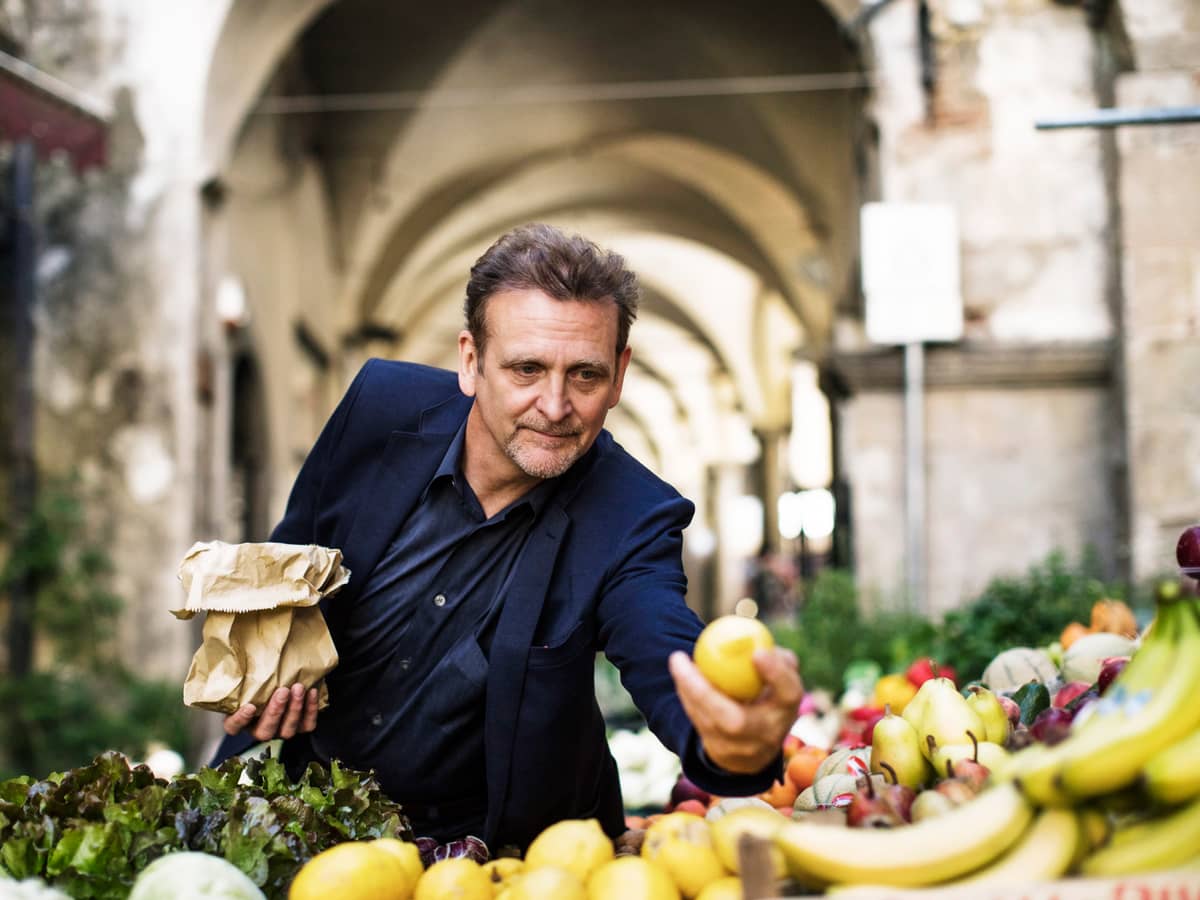 "The meals were consistently some of the best on the trip, standing up to the outstanding meals at the various properties despite being prepared in the air."
-Nancy and Bill B., 2015 Four Seasons Private Jet travellers
English-born Kerry is no stranger to the expectations that come with the Four Seasons name. He first joined the company in Vancouver in 1986, later transferring to Toronto and finally Seattle, where he worked as Executive Chef and owned his own popular downtown restaurant. Aboard the jet, Kerry aims to recreate the iconic Four Seasons hotel experience, which means innovative meals using fresh ingredients. "The only real difference is that occasionally we have to do a little juggling when there's turbulence." he says.
In many ways, each Four Seasons Private Jet journey is like competing in a season of Top Chef – it's one challenge after another, but with so many rewards along the way.
In addition to making sure every meal accounts for guests' individual dietary restrictions, Kerry is responsible for overseeing food and beverage for all the private events held throughout the journey. In order to execute each meal flawlessly, he works closely with Four Seasons culinary teams on the ground. "We want to make sure the guests are not having the same dishes or flavours all the time," he says.
Since the inception of the Four Seasons around the world trips in 2012, Kerry has been on every journey but one, and he's well versed in the changing palates of around-the-world voyagers. "Starting out, guests are adventurous. But after maybe the second or third stop, they're looking for more tastes of home," says Kerry. "As we travel, I get to know them more, which allows me to adjust as we go and really make it a personalized trip." For some, that turns out to be a smoked salmon sandwich, while for others, it's a formal four-course meal.
"The food was delicious – a variety of choices, and always fresh! His were some of the best meals we had, and the attention to detail was amazing."
-Robin O., 2015 Four Seasons Private Jet traveller
After three weeks together, Kerry notes, the group begins to feel like one big family, especially when previous guests have returned for another adventure. "The repeat business is incredible," he says. "Initially when I took the job, I thought the menus could be set for a couple of years, but with repeat guests, you have to change things up constantly."
For Kerry, it's just another challenge to enjoy.