Meet Your Team
Javier Loureiro, Director of Guest Experience
Bringing decades of Four Seasons excellence to 40,000 feet.
Fascinated by different cultures. Eager for exploration. Seeking connections with new people. These are all characteristics that Javier Loureiro sees in the guests who join him on the Four Seasons Private Jet Experience. But these phrases could also be used to describe Javier himself. He is about to embark on his 12th trip around the world, with no plans of stopping any time soon.
As Director of Guest Experience on the Four Seasons Private Jet, Javier's job is similar to that of a magician. He knows all the secrets and has the power to make anything you want happen. He has arranged for dozens of off-program requests, including a private hot-air balloon ride over Mumbai and an intimate recommitment ceremony in the Maldives. He's even made sure that one couple stayed in the same suite in Florence that they fell in love with 10 years earlier. "I often tell guests, 'It's your trip – what do you want it to be? If there's something you want to do that we're not offering, please let me know and we'll make it happen,'" he says. "It's that sort of personal and exclusive touch that creates magical and lasting memories."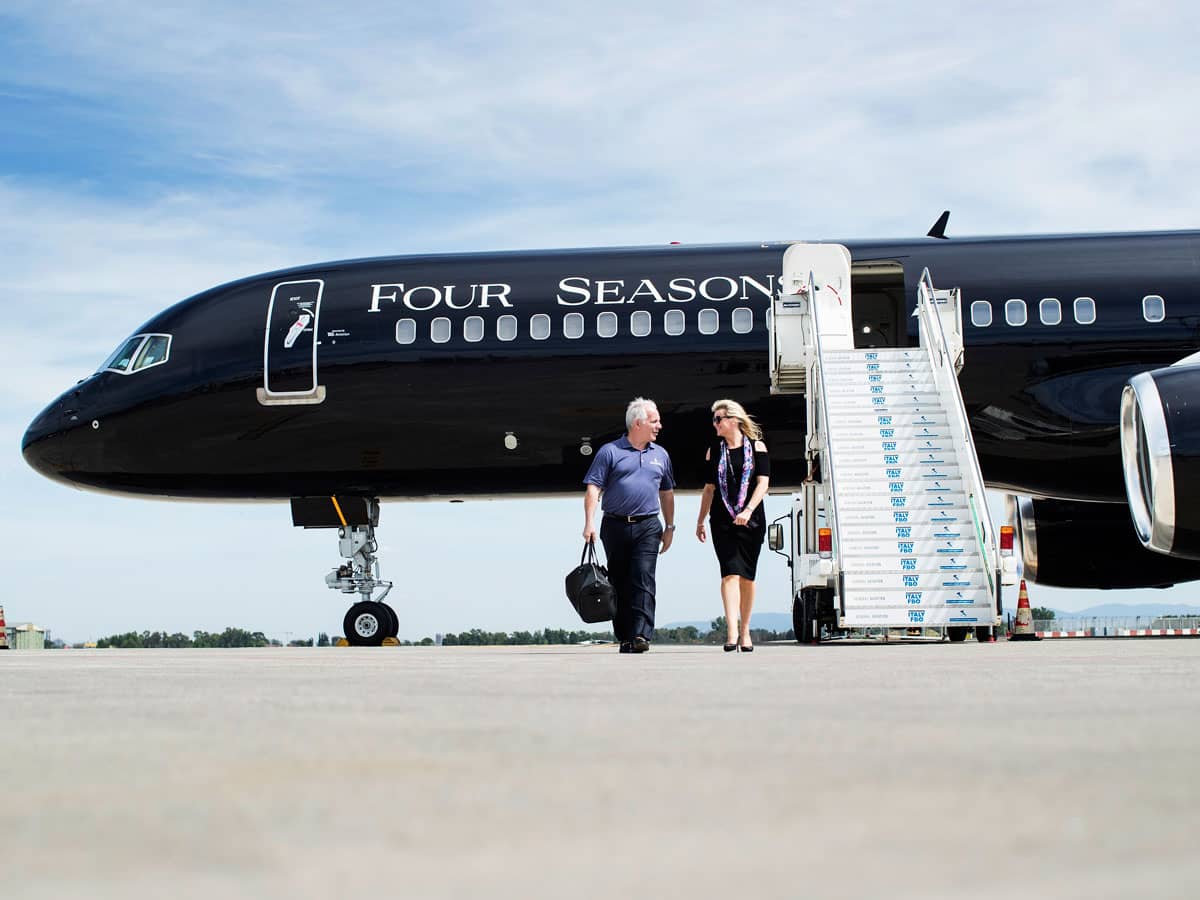 "Javier is the consummate representative for Four Seasons. Our wish was his command. He was invaluable."
-Pat K., 2015 Four Seasons Private Jet traveller
Months before departure, Javier works extensively with a dedicated Four Seasons team in each destination to create the framework for every passenger's Private Jet itinerary, curating the best experiences possible. "I get a lot of the glory, but there is a gigantic team working hard behind the scenes," he says. "Without the top-notch local expertise from the concierge teams at each destination, it just would not work."
We have some amazing offerings, and the key to each of them is exclusivity. I often tell guests, 'It's your trip – what do you want it to be? Let me know and we'll make it happen.'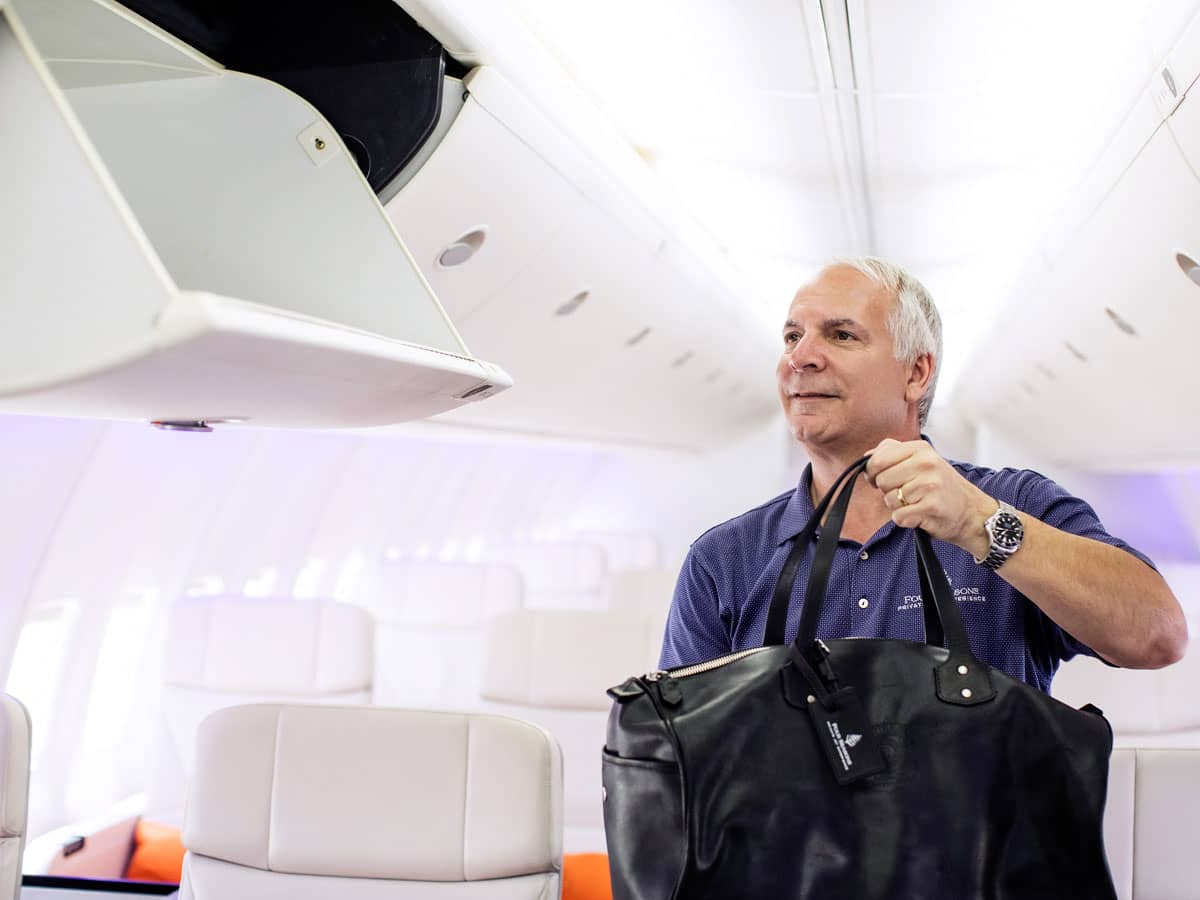 An industry veteran, Javier is well versed in the art of creating elevated experiences of the kind that Four Seasons is known for. Starting out as a part-time bellman while still in college, Javier quickly worked his way up to Chef Concierge at Four Seasons Hotel Washington, DC, a position he proudly held for 25 years.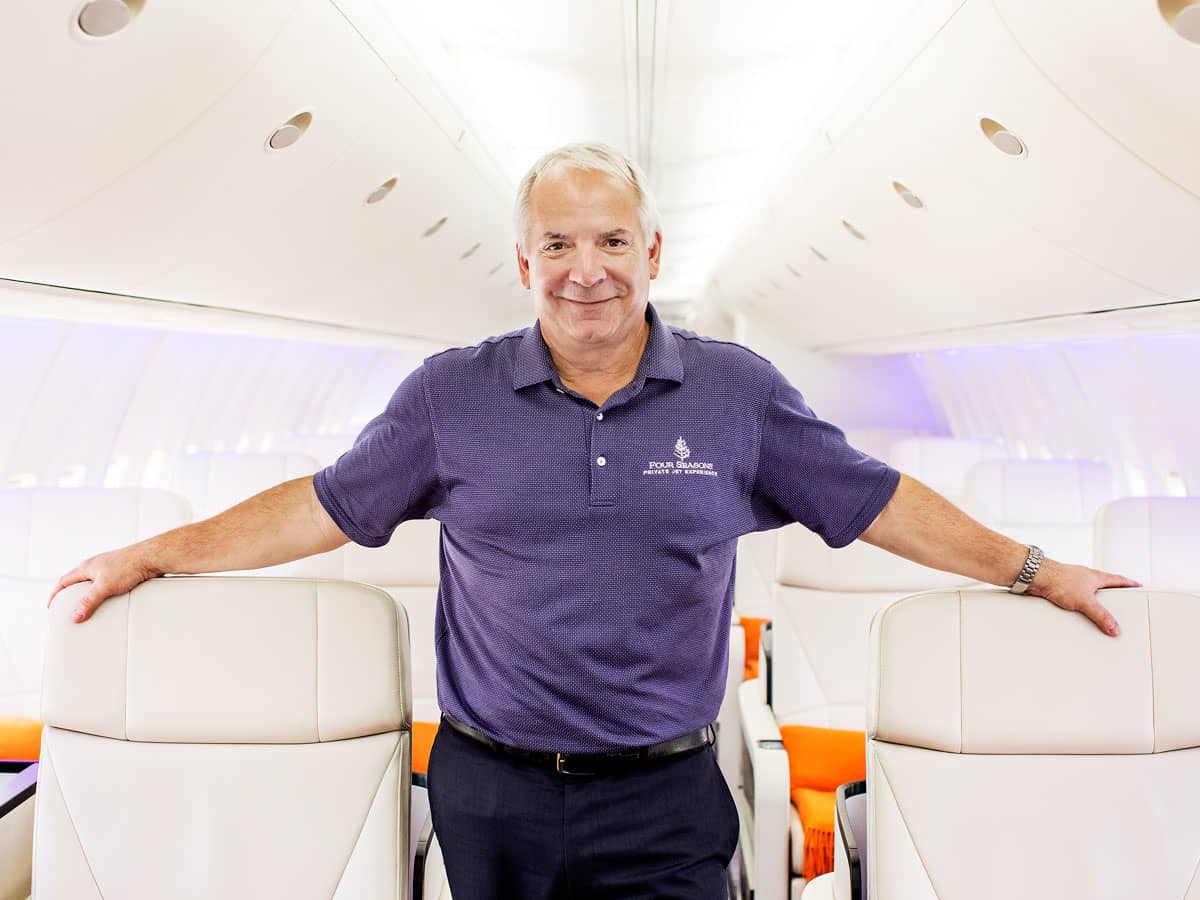 When the opportunity to join the Private Jet team arose in 2012, it was exactly the new challenge Javier was looking for. "Getting to travel the world in a private jet – what wouldn't draw you to something like this?" he says, laughing. "The reality of it is just as amazing as it sounds."
My top priority is always the guest experience. I treat each passenger as an individual and make sure to allocate plenty of time to spend with each and every one.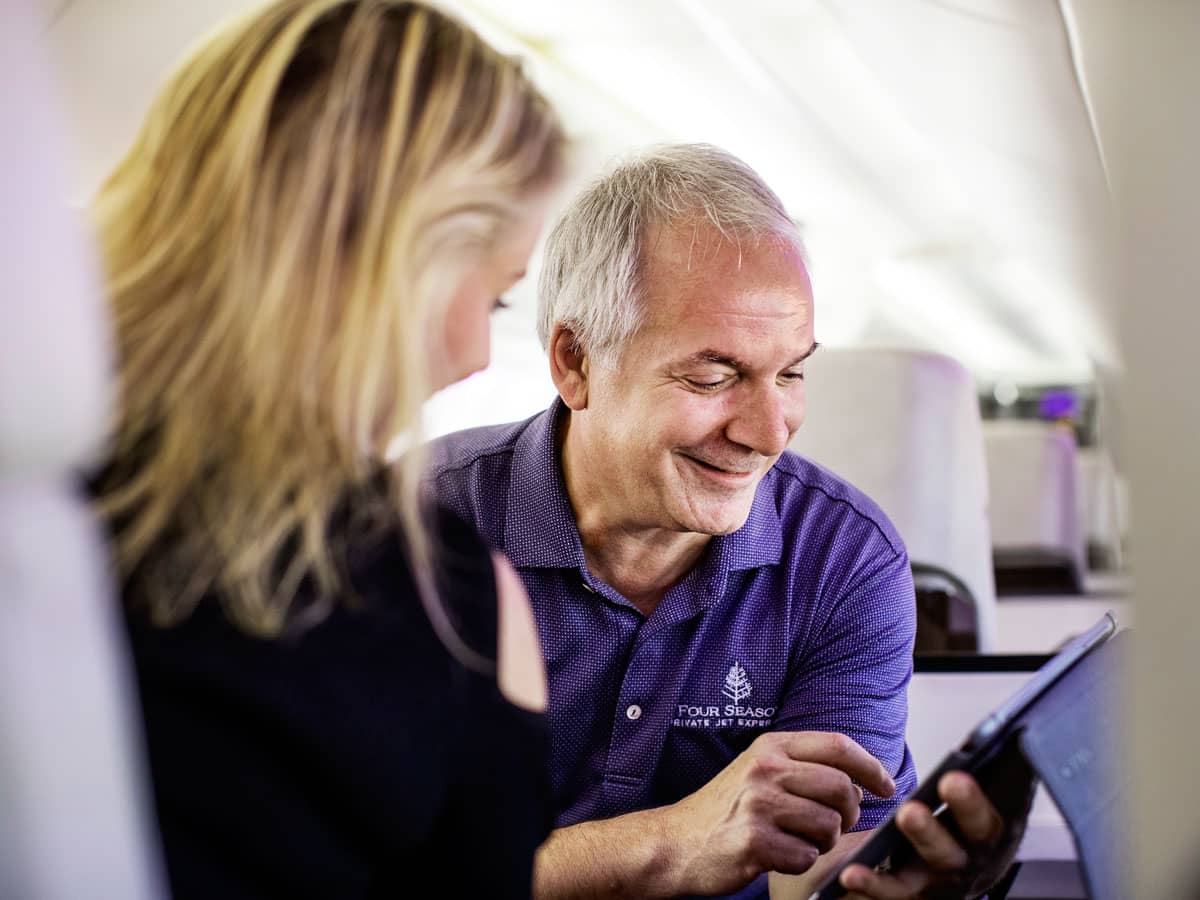 Aboard the Jet, Javier keeps a sharp eye on every detail, and he makes a point of connecting with every guest individually at each step of the journey. "You don't have to worry about a thing when you come out on a Four Seasons trip. All you have to think about is enjoying yourself and doing as much or as little as you want to do," he says. "We'll take care of the rest."