It's not the things you take with you that define your journey; it's the experiences you have and the memories you bring home. General Manager of Four Seasons Hotel One Dalton Street, Boston and local resident Reed Kandalaft takes you through the experiences he cherishes most in the city's Back Bay neighbourhood. Here, he recommends three sensory "souvenirs" to take away from your visit.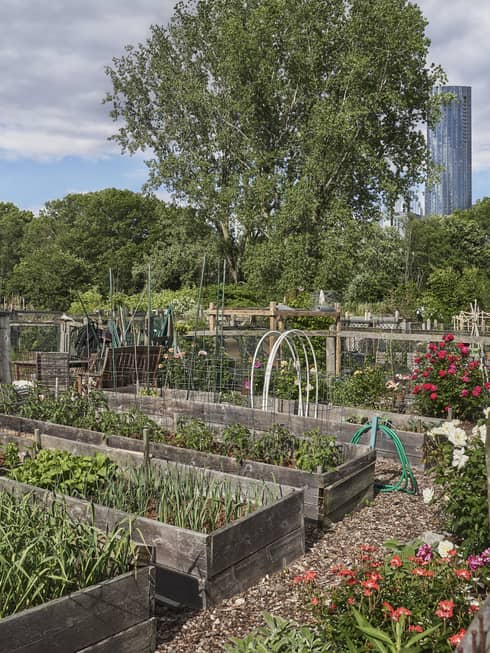 A MOMENT OF TRANQUILLITY IN THE BACK BAY FENS
Our Hotel is fortunate to be located in a part of Boston so close to nature. I enjoy taking my family to explore the Fenway Victory Gardens, which hold more than 500 gardens for City of Boston residents. My children love to walk through the colourful leaves and the late-blooming roses of the Keheller Rose Gardens, and they enjoy spotting the different birds and wildlife throughout the gardens. I find that the whole area offers you the chance to fully disconnect, take your time to be still and enjoy the silence.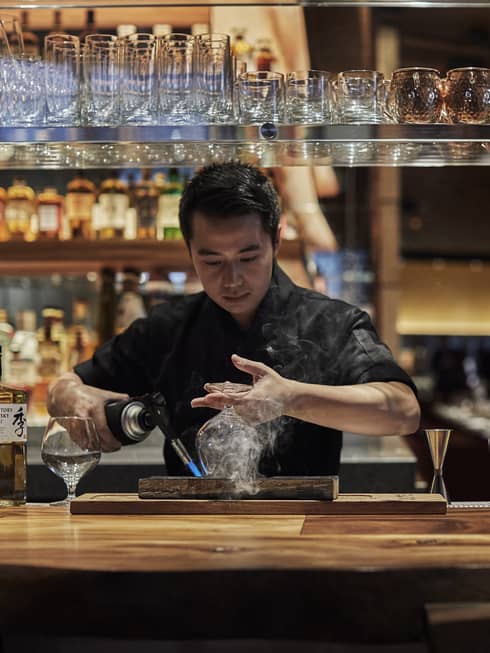 THE ENERGY AND BUZZ OF ZUMA BOSTON
The second floor of our Hotel is home to Zuma, a phenomenal Japanese restaurant with a bar that creates lots of energy. The incredible design of the space is inspired by the four elements of earth, fire, water and air, and includes gigantic stone boulders as well as wood furnishings from Thailand. One of my favourite cocktails to order is the Burning History, Zuma's adaptation of the Penicillin with Suntori Toki standing in for Scotch. A whiskey barrel stave is heated with a blowtorch, and the smoke is trapped in a snifter, making for an impressive presentation.
THE SIP OF A LOCAL BREW
For any guests who love of beer, I immediately point them towards Trillium Brewing Company in nearby Fenway. They have a modern, greenhouse-style taproom that offers a vast range of craft brews. Just ask the bartenders for a recommendation to suit your mood (various styles debut throughout the year). Trillium is a great spot to end a day exploring the Fenway neighbourhood or a visit to the Museum of Fine Arts – all within walking distance of the Hotel.
THE TASTE OF BOSTON'S BEST RESTAURANT'S UNDER ONE ROOF
I'm lucky to live in a city with such a strong dining scene, but with so many outstanding restaurants to try, our guests don't necessarily have the time to experience all of them. That's why I always recommend Time Out Market Boston, which opened only a month after our Hotel. They offer 15 different eateries from some of Boston's top chefs. I'm a fan of the rigatoni with spicy fennel sausage ragu from Chef Michael Schlow, and my kids love the signature burger from Craigie Burger.