Perfectly positioned within the scenic French Alps, Four Seasons Hotel Megève is an impressive venue for a car launch event, accommodating up to 80 guests within the hotel. Our events team is dedicated to creating a tailor-made automotive event; working together with you from the very beginning of your project to help create something truly spectacular.
Vehicle Accessible Outdoor Venues

2 (1 On-Site and 1 Off-Site)

Number of cars that can be showcased

5 On-Site and Up to 200 Off-Site

Event Guest Parking Spaces

114
Advantages of Our Location
After landing at the Geneva Airport, drivers will enjoy spectacular views of the French Alps during the 75-minute drive to Four Seasons Hotel Megève. Our hotel is an ideal starting point to explore test drive routes that cover mountains and French countryside. Here, your guests can take a deep breath and enjoy Alpine fresh air.

Showcase eight of your most head-turning vehicles in front of the main entrance of the hotel. Every guest will see the spectacular setup and your VIPs will instantly be immersed as we welcome them.

L'Auberge de la Cote 2000

Easy to access at the foot of the famous World Cup track, L'Auberge de la Cote 2000 is a nearby off-site venue that features a large terrace and garden, both of which can be used as a car show space for up to 200 vehicles. No special crane is needed, just drive the cars to the garden and enjoy the show.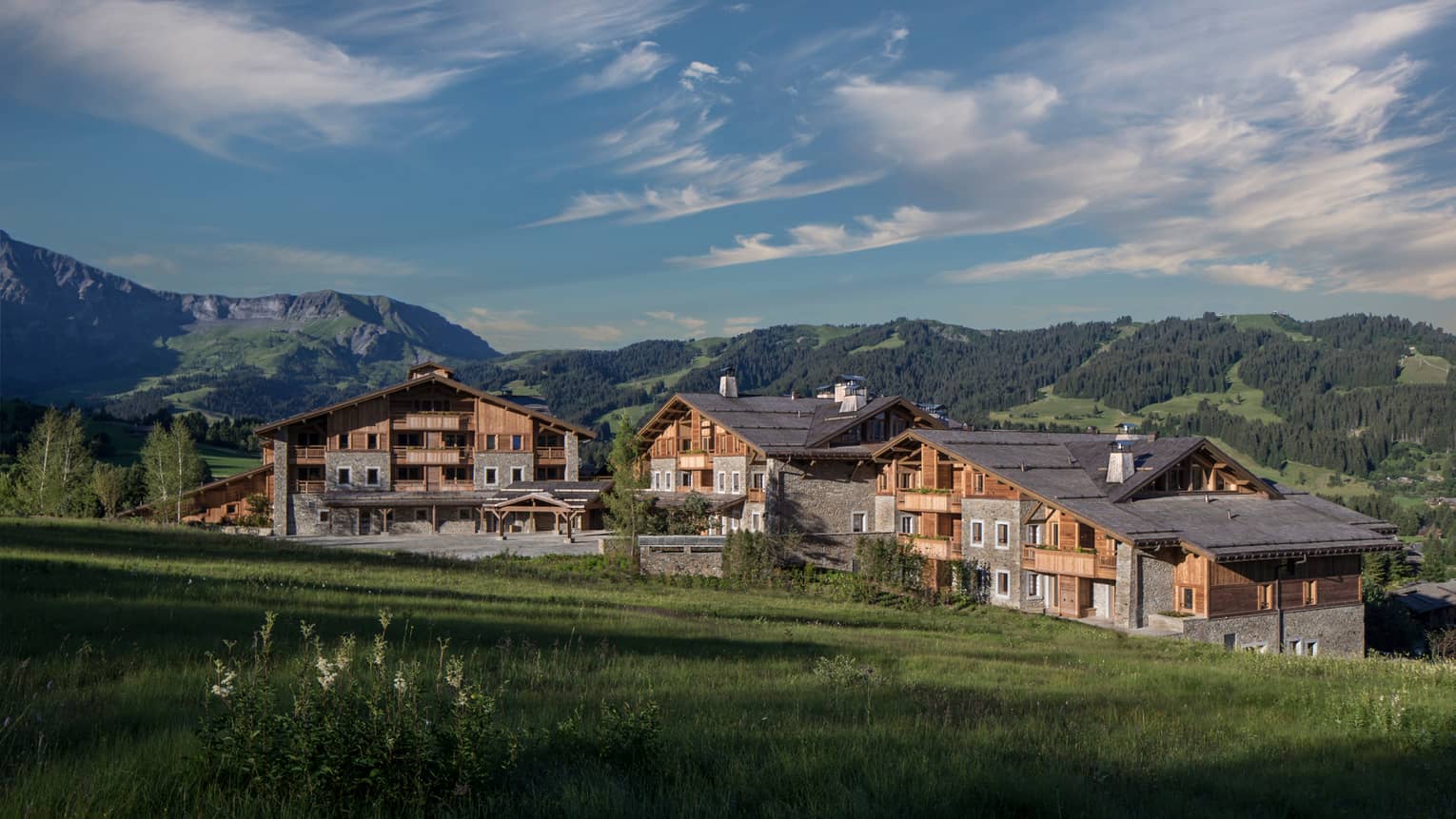 EXCLUSIVES AND BUYOUTS
Take over the entire property for your automotive event. Your group will enjoy complete privacy, total access to amenities and services, and unlimited opportunities to wow your guests.
The Details
CAPACITY
8 on- and off-site event spaces
2 vehicle-accessible event spaces
8 car capacity to showcase on property
200 car capacity to showcase off property
100 event parking spaces
55 accommodations, including 14 suites
AIRPORTS & TRANSPORTATION
75 minutes from Geneva Airport (GVA)
PARKING, VALET & SERVICES
Full valet service available to your guests
Shuttle to and from off-site test drive locations
On-site car wash service
Coordination with additional local car wash (within 10-minute drive)
Parking slots equipped with cameras
Vehicle staging services
2 fuel stations within 6 km (3.7 miles) of the property
8 electric vehicle charging stations